ST. ALBANS CITY/ST. ALBANS TOWN – In their second joint meeting in less than a year, members of the St. Albans City Council and St. Albans Town selectboard came together Monday to further detail the municipal pool project both communities have proposed for Town Meeting Day.
Save for the presence of a handful of city council members in a recent selectboard meeting, Monday was the first formal joint meeting between the council and the selectboard since both municipalities proposed a shared pool project in November.
"How could we not approve this?" Charlie Moore, a trustee at the Saint Albans Museum and current town resident, said. "This is such a great opportunity for our community, for our kids."
The project, pending approval from voters in both the city and the town, would see both communities commit funding from a local options tax (LOT) to payments on a $5.5 million bond split evenly between the two communities for site improvements and a year-round pool at the Hard'ack Recreation Area.
As a part of the proposal, the city and town currently have a letter of intent to share ownership of Hard'ack and form a jointly staffed recreation committee for governing the recreation area alongside Hard'ack's board of trustees and the two municipalities' governments.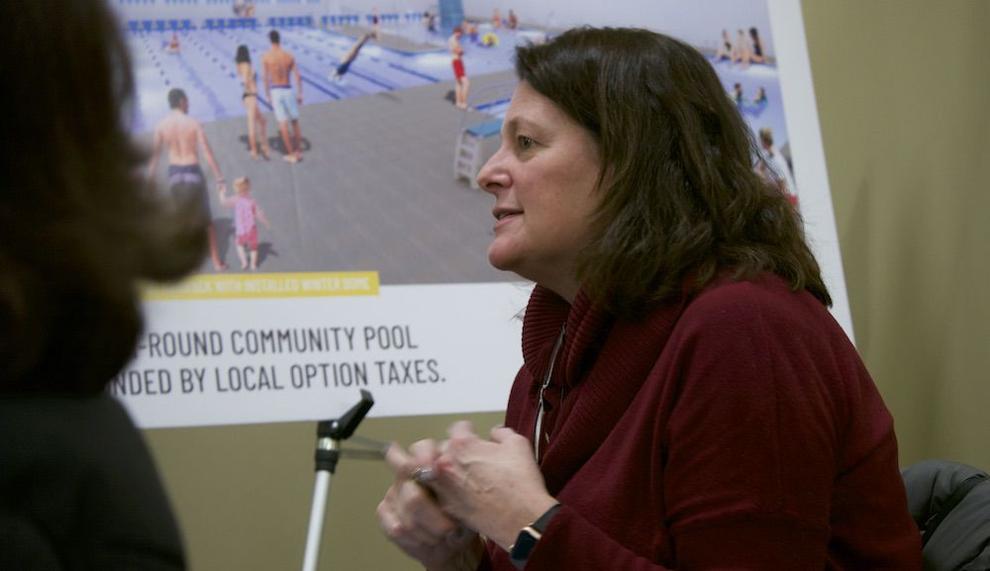 The city currently has ownership of Hard'ack as of a 2016 agreement with Hard'ack's board of trustees, despite much of the recreation area falling within the territory of the town.
The pool's operations – its staffing, needed chemicals and plowing – would be supported through the user fees for accessing the facility.
According to Kelly Viens, the city's recreation director, maintenance of St. Albans City's current pool on Aldis Street has long been a challenge for the city's recreation department.
Viens provided a short list of the emergency fixes made to the pool in the last decade or so, starting with replacing filters a decade ago to disintegrating concrete, broken pumps and busted valves whose replacement parts manufacturers no longer make and whose failures had flooded the pool with groundwater in the past.
"We have a plug in it, and we're hoping when the water goes down this spring we'll be able to take the plug out, drain the pool, put it back in," Viens said. "We hope that the walls are still intact, but, you know, it's a 40 year pool that was supposed to last us 25 years."
According to a previous Messenger report, city officials have weighed its replacement over the last four or five years.
The city's conditions analysis for its pool was completed in March 2019, months before town and city officials announced their proposal for a new pool at Hard'ack.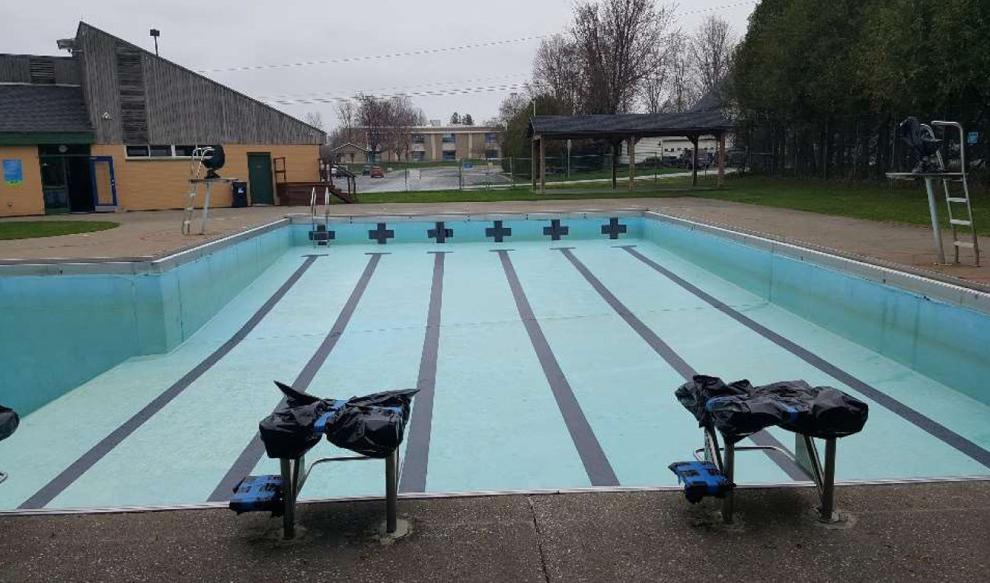 Repairs for the current pool would cost the city around $2 million and, according to city officials, would only buy another 15 years for a pool that could only be operated seasonally.
The new pool proposed for Hard'ack would have three segments, including a competition-friendly section for lane swimming, a diving area and a sloped, "zero entry" area for younger and less advantaged swimmers – like children, the elderly or those who need to use wheelchairs – to more easily access the pool.
"You can have a swim lesson going on here while people are doing laps over here... still having some of this open for an open swim," city manager Dominic Cloud said. "You have three different areas, which can operate independently."
Those were options that were not available should the city have decided to simply build off of the site of its current pool near St. Albans City School, according to Cloud.
"There's only so much we could do with the current pool," Cloud said. "We don't own the land, we don't have any parking and we really couldn't do a year-round pool there."
An inflatable dome, similar to those used at Smuggler's Notch, would allow the pool to stay open and effectively function as an indoor pool through the winter.
Cloud said the new pool would be built for a life expectancy of 40 years, and site improvements would see the extension of sidewalks from their Congress Street terminus to Hard'ack – a priority in St. Albans Town's sidewalk plan – and have the road for accessing Hard'ack moved further away from Route 104.
Opting for a new pool opened year round, officials said Monday, would also allow the city and town to dramatically increase the amount programming offered through the city-operated recreation department serving both communities.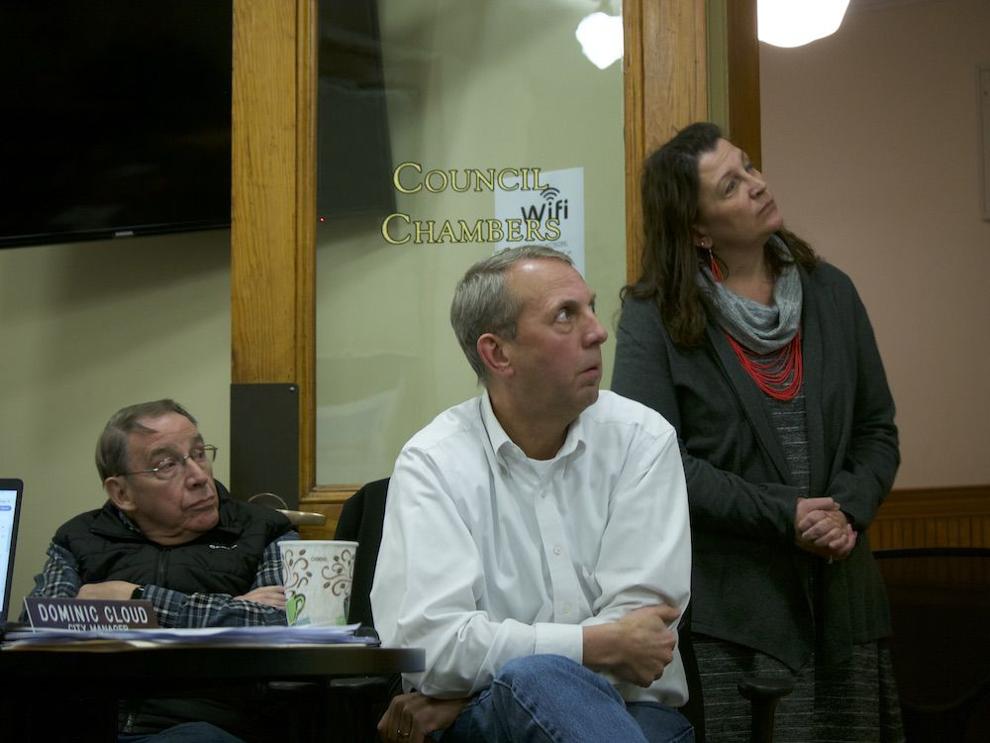 "We do teach over 400 lessons jammed into nine weeks. We'll be able to spread those out over the entire year," Viens said. "We'll be able to train guards for our own staff and other programs all season, not just jammed into ten days before we open the pool."
Viens said the zero-entry would make programs like "Waterbabies" easier, while the new pool's deep end and accompanying diving board would allow the recreation department to offer diving classes.
Being a year-round pool, Viens said, would also allow for winter swim team training or even a year-round team, and expand options for Bellows Free Academy's physical education program's inclusion of swimming.
"There are all kinds of fitness programs we'll be able to fit into the daily schedule here," Viens said. "It's stupid to say it's endless, but it really feels endless the possibilities we could offer."
According to Weston & Sampson's report, more than 2,600 people used St. Albans City's pool in 2018. According to town and city officials, more than half of the pool's users come from St. Albans Town.
Bruce Cheeseman, the vice chair of the town's selectboard, said he feared the loss of access for some town residents if the pool moved from its current location to Hard'ack, a concern shared by city councilor Jim Pelkey who likewise feared the loss of access for city residents living near the pool.
The city's answer to removing the pool from Aldis Street toward the more distant Hard'ack came in the form of the "Aquabus," which would frequent St. Albans City and St. Albans Town and, according to St. Albans City Mayor Tim Smith noted, possibly expand pool access for children in the town.
According to Viens, the new pool's fee schedule likely would not change much from its current fee schedule, and rates would be equal for both St. Albans City and St. Albans Town residents.
Viens told the audience Monday the pool's hours of operation likely would not change and that officials did not have any fears they would struggle to staff the pool.
Officials plan to continue using the pool as a site for the Summer Meals program, which offers free lunches to children and teens in low-income areas.
According to Cloud, Efficiency Vermont "has been plugged in from the get go" as far as making sure the pool and its wintertime enclosure were energy efficient.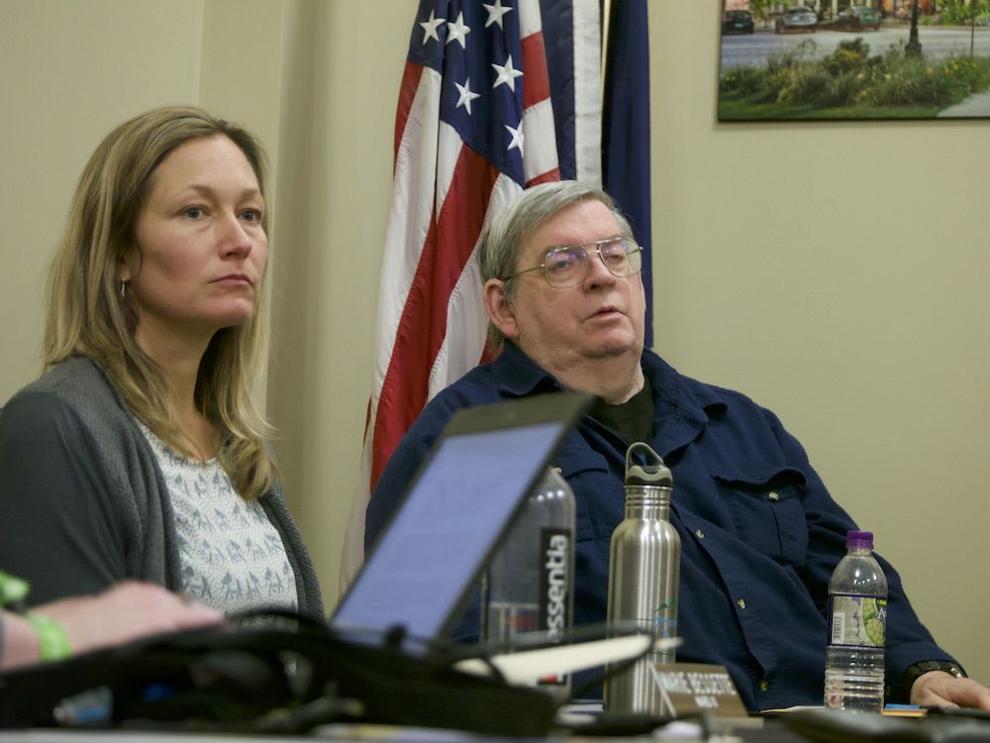 Monday was the first of three information sessions planned to allow members of the public to ask questions about the proposed municipal pool project. The city council has an information session planned for Feb. 24 and the selectboard has its own session scheduled for March 2.
Those present appeared positive about the pool, with speakers ranging from Moore's quote above to town planning commissioner and state representative Casey Toof commenting on what, according to Toof, was "very good for the community."
The selectboard's chair, Brendan Deso, appeared to share that positivity when he looked to close Monday's joint meeting, describing the project as a benchmark in the relationship between the city and the town.
"This sends a shockwave throughout the state... that says not only are the town and city not suing each other, but we're actually trying to collaborate and build something together for all residents, from infancy to the elderly," Deso said. "We're headed in the right direction."
The two boards last met this summer, their first such meeting since the resolution of the town's most recent lawsuit brought over access to the city's wastewater system.
"You can really begin to have a recreational complex that sets this community apart," Cloud said. "Imagine having a recreational facility... where a family can literally go there for a day and go sledding, go skiing, go swimming.
"It's a little Jay Peak. There's no other municipal facility anywhere in this state that has anything close to this."