ST. ALBANS TOWN – While confusion over the issuing of a grant has delayed the construction of an abutting salt shed into late May at the earliest, project manager Matt Young shared Monday that St. Albans Town's new garage was complete and under budget.
"This will actually be my last meeting with an update for the garage," Young said during Monday's regular selectboard meeting. "It's been a successful project."
According to Young, the town's public works department's new garage on Brigham Road came in under budget by $25,000, change Young said could instead be directed at the town's salt shed.
Construction for the abutting salt shed has, according to Young, been delayed by "some hiccups on [Vermont Agency of Transportation's] end" regarding the issuance of a $376,000 grant providing a significant part of the salt shed's construction budget.
"There's been some hiccups on their end as far as where things were and the processes," Young said. "Bottom line is they want us to redo our [request for qualifications] process.
"We had already done an RFQ process," Young continued. "I had a full understanding that our process would be accepted and be fine.... otherwise I would not have gone down that road."
While it appeared those issues had been resolved – Young said a shortened RFQ process was being undertaken by VTrans and had already received the requisite approvals from the Federal Highway Administration – the result had pushed out the start date for the eventual construction of the town's salt shed.
"The goal is that, by mid-March to late-March, we would have had a public bid process so that we could begin construction by May or June this year," Young said. "That's the goal."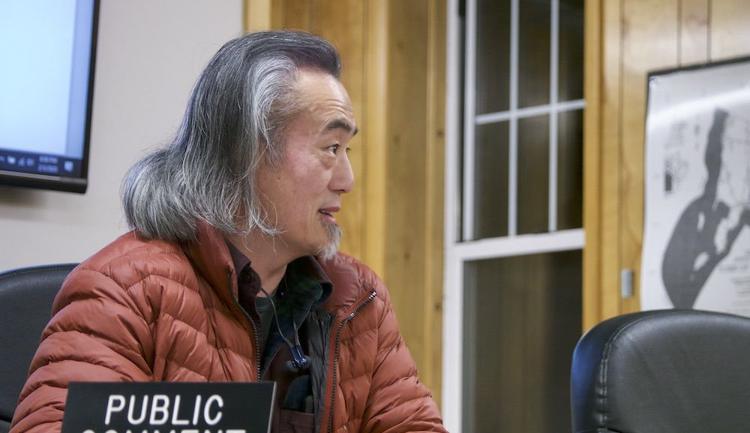 The town received a certificate of occupancy for the garage in January and, during a previous selectboard meeting, officials said the town's public works department had already started transferring equipment and formally moving into the new space.
Building a new garage had long been a priority in St. Albans Town, where officials feared the garage's original location on St. Albans Bay's shoreline was too small to meet the town's current needs and posed an environmental hazard due to the risk of pollution runoff.
The new garage, large enough to handle demands of growth in the town, now sits inland on Brigham Road, removed from any major waterways leading into St. Albans Bay.
Voters approved building a new garage during Town Meting Day in 2019, funding what public officials then touted as St. Albans Town's first major infrastructure project in years.
The selectboard's chair Brendan Deso, the only member of the board who offered an opinion on the salt shed's delayed construction during Monday night's meeting, appeared disappointed.
"It's not right to talk down about people who just gave you $376,000, but that's a lot of bureaucracy to me," Deso said. "We could've had this thing built by now."