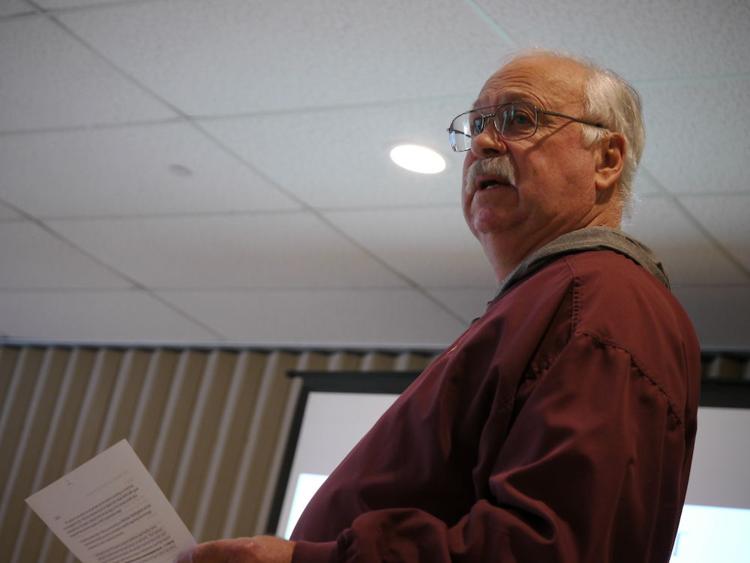 ST. ALBANS – As members of the agriculture and water quality communities came together amid Friday's snowstorm for an annual winter farm meeting, presenters returned to a common theme: most of the progress in improving Lake Champlain came courtesy of agriculture.
As previously reported in the Messenger, the Clean Water Initiative noted annual phosphorus reductions in the Lake Champlain Basin increasing with each subsequent year since the passage of the Clean Water Act in 2015.
The report attributes almost all of the phosphorus reductions in the Lake Champlain Basin to agriculture, identified in the state's total maximum daily load (TMDL) agreement for Lake Champlain as the largest contributor of phosphorus in the watershed.
"If you look at it every year, there's a little bit of improvement," Friends of Northern Lake Champlain (FNLC)'s longtime president Kent Henderson said Friday. "You can say that's agriculture's leadership."
Phosphorus is a needed nutrient for plant growth and a common component in fertilizers.
When washed into waterways, excess levels of phosphorus can also contribute to the growth of cyanobacteria or "blue-green algae," whose blooms can sometimes be toxic and pose environmental and public health risks.
The state is under federal orders to reduce the amount of phosphorus annually washed into the Lake Champlain Basin from all land use sectors represented in the TMDL agreement.
Friday's annual forum on agriculture and water quality organized by FNLC, the Farmer's Watershed Alliance and Agrilab Technologies, a Fairfield-based company currently exploring the marketing of phosphorus as a product.
The University of Vermont Extension's Northwest Crops and Soils Program also frequents those meetings, typically with updates on certain water-quality oriented agricultural projects or new equipment available courtesy of the Extension program.
Speakers throughout Friday reacted to the Clean Water Initiative's report, contrasting that to much of the blame members of the public had attributed to agriculture for Lake Champlain's algal blooms since before the issuance of the TMDL agreement.
"After decades of receiving blame as the main contributor of nutrients to algal blooms, agriculture's now being realized for their leadership for phosphorus loss reduction in the waters of this state," Henderson said.
Henderson noted part of agriculture's immediate successes would at least be partly attributed to it being faster for agricultural projects to get off the ground and due to it being relatively easier for the impact of those improvements to be tracked.
"We can measure what we do or have really good estimates based on decades of research that UVM Extension and Farmer's Watershed Alliance, and other watershed groups, are using," Henderson said. "We know what these programs do and we can report on it.
"Other areas, like storm water and roads – they don't have these estimates," Henderson continued. "It takes longer for them to wrap up."
Vermont's Secretary of Agriculture Anson Tebbetts appeared to share Henderson's optimism, telling attendees that it was "significant" that agriculture had met 11 percent of its target phosphorus reductions under the Lake Champlain TMDL.
"That's because the farm community is engaged and working hard on it," Tebbetts said. "That is significant."
According to Tebbetts, 31 percent of annual cropland in Vermont was now cover cropped, where farmers plant their fields in between growing cash crops or feed with plants intended to protect soil health and reduce erosion.
Tebbetts also said that, between the millions of dollars leveraged by state and federal programs like the Natural Resources Conservation Service, farmers themselves had invested more than $1 million of their own dollars on water quality improvements.
Those numbers come at a time where the average dairy farmer in Vermont is making significantly less per hundredweight of milk than the actual cost of production.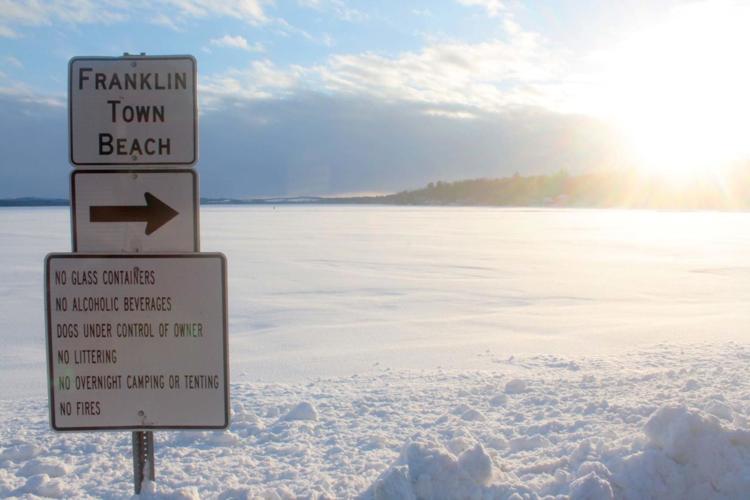 Tebbetts also said dialogue appeared to be improving between farmers and campers in the Lake Carmi watershed, where the Vermont Legislature had declared a "crisis" two years prior due to the impacts of cyanobacteria blooms on the lake.
According to Tebbetts, state funds had helped purchase a new manure injector to be shared between the ten remaining farms within the Lake Carmi watershed, a tool that, by injecting manure directly into the ground rather than spreading on the field above, could reduce the risk of manure runoff bleeding phosphorus into Lake Carmi's watershed.
"All in all, it was a pretty good year," Tebbetts said. "You really should be proud of that figure... and that's because of a lot of hard work, a lot of investment, a lot of education and, we're not done yet, but with all of us pulling in the right direction, I think we're going to meet our goals."
Others present wondered how they could better broadcast the results of the Clean Water Initiative's report.
UVM Extension agronomist Heather Darby said there were probably holes in the Clean Water Initiative's report as, due to its focus on state and federal funding, Darby said it was possible the report overlooked contributions and impacts from individual farms.
"It's not documenting everything else you're doing on your own, at all," Darby said. "One of the things we found from our work up in Lake Carmi, was the rest of it was more than what the government was funding."
According to UVM Extension's Jeff Sanders, the program planned on developing a "Discovery Acres project" in St. Albans Bay, where UVM could better track impacts from the clean water-oriented practices promoted by the extension program and the state.
"We will be able to get local data and say, with certainty, this is having this impact and how we improve where we are now," Sanders said. "We're going to catch all the surface water, all the subsurface water and... measure everything, and try to get real data for Vermonters."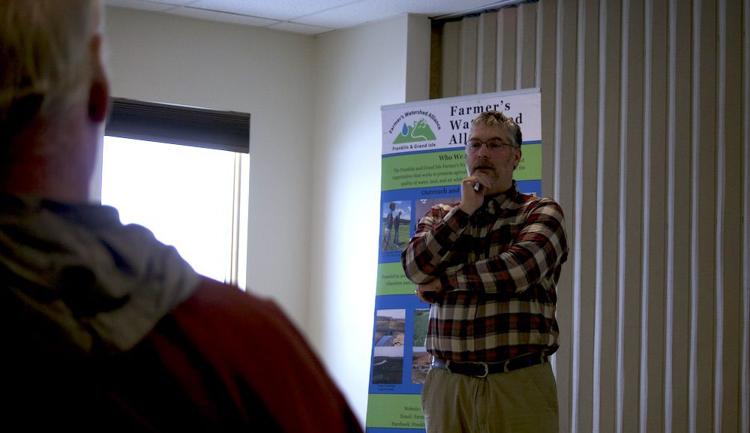 Sanders, likewise, heralded the findings in the Clean Water Initiative's report as proof "people are engaged, people are working, people are implementing and they'll continue."
"We like to use the lake, so the idea that we as farmers may or may not have interest in ridiculous," Sanders said. "You guys have shown over time that you guys are more engaged than most sectors in protecting the water."
Under the TMDL agreement, Vermont is required to reduce the amount of phosphorus washing into Lake Champlain by 212 metric tons by 2038.
According to the Clean Water Initiative's 2019 report, the state had reduced annual phosphorus loading by 16.4 metric tons in 2019.
As Tebbetts summarized near the end of his presentation, "Progress is being made. We're not finished, but progress is being made, and that's fact."