SWANTON — When Danielle Cummings signed with the Purple Knights' field hockey team at St. Michael's college, she had no idea she'd lose her first season to COVID-19.
Cumming's season began in September, and the team moved carefully through a series of phases to limit contact.
What did your 2020 fall season look like?
Phase one: We were separated into small groups for two weeks and wore masks and distanced while we practiced.
Phase two: We were able to add a few more people to our groups, and it felt more like a team.
Phase three: We were able to have a scrimmage at the end of phase three.
"We had a good chunk of time to practice. It would have been nicer to have more time, but we did get to meet the team and learn everyone's skills," said Cummings.
"We were able to work with our coach Carla Hester. She coached every group at different times. She's awesome!
"All of our coaches were supportive and helpful; they were excited to meet everybody, which was good."
Was there anything that surprised you as you worked with your college coaches and teammates?
"I loved the energy everyone brought and how excited they were to be at practice; in these times, you want to have that mindset," said Cummings.
"The older athletes let us know they remembered being freshmen, and they helped us cope with COVID and work through that."
Were you able to form relationships with your new teammates this fall?
"It's nice to know that you have 20 people you can text if you have questions about the team. Everyone is willing to help. It's a close-knit family relationship," said Cummings.
"In a regular season, you'd spend hours a day with your teammates--play games together, practice, and ride buses together."
What are you looking forward to in a regular season?
"I want to get to know everyone better, learn everyone's skills, and get better together as a team," said Cummings.
"I'll be looking forward to playing against an opposing team. COVID took away a lot of that normalcy.
"Last year, I dreaded some of the bus rides to away games; this year, I'd love to have taken a bus to a game."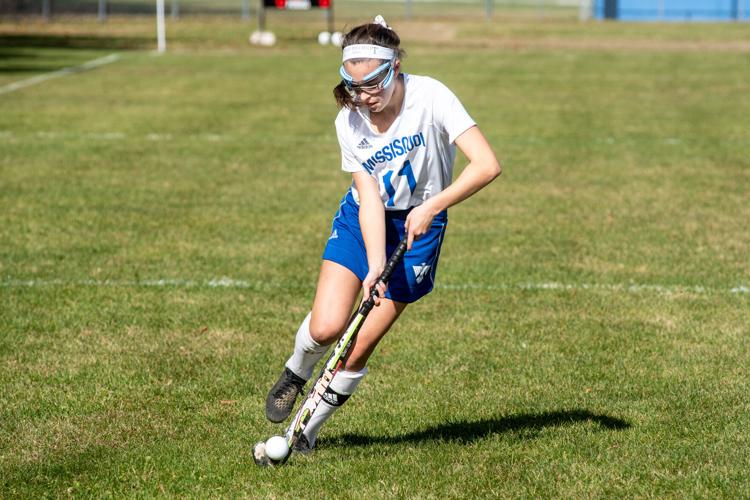 How did COVID impact your daily life at St. Mike's?
"In the beginning, with quarantine, you couldn't go anywhere. No gym, no way to prepare for the sport. You worry that you can't get better for the sport coming up," said Cummings.
"I'd watch TV and see no one had masks on, and it was so weird to see it. We have to wear masks in the dorm. Even when we showered, we had to put on a mask immediately after we got out.
"When I got home, I got out of the shower, and something felt off. I realized I didn't have to wear a mask in my own house.
"I went from in-person classes, and now I'll be learning remotely home until February. We're planning to finish the year out in-person."
What does it feel like to be part of a program celebrating 50 years of history in women's varsity field hockey?
"It's cool to represent the program and the school. I feel grateful to be able to be part of it."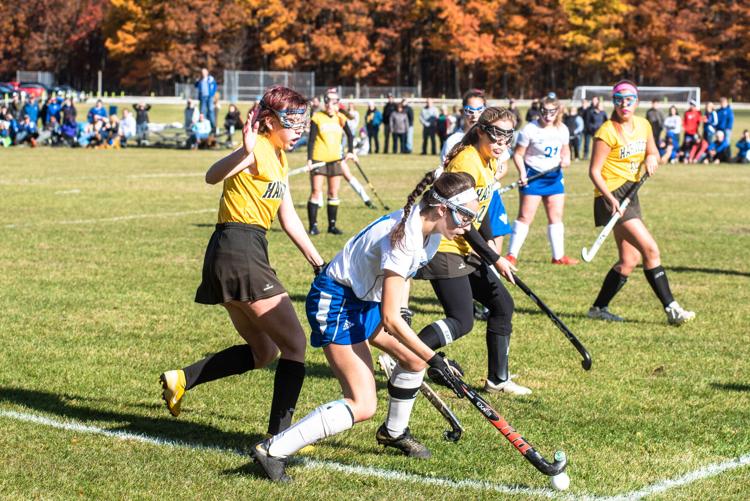 What memories do you cherish from high school?
"My teammates were the best part of high school. You learn so much about them and their skills. If I know one person likes to pass to the right, I'm going to be on the right," said Cummings.
"We did a good job learning tactics from each other. Your teammates are like another limb to you in a game.
"I'm hoping it will be like that at St. Mike's over the next three years. If it can happen in high school, I can't wait to see it happen in college."
What are the top three things you learned in high school that you found useful in college?
1. Mental toughness is on that list. Being able to resist your mind from the thoughts that are coming in when you're playing--it's cold, it's hot, I've got a cramp in my leg. You have to be able to move on from the thoughts and use them to make you stronger. The mental toughness you gain in sports impact your entire life.
2. Practice like you're in a game--that's what Coach Rainville would encourage us to focus on. When you do that, the reflexes come so quickly, and things are a lot easier.
3. I learned the value of knowing your team--knowing your teammates' strengths and pumping them up, and knowing their weaknesses, and encouraging them. In games, everyone is stressed.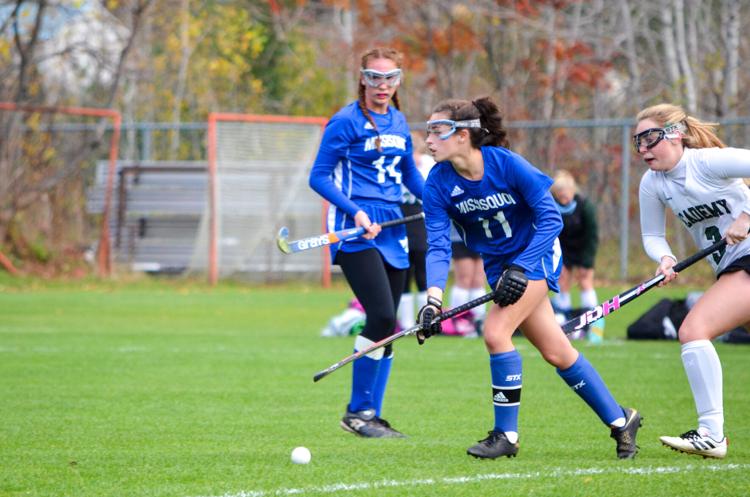 You've got 12 brains thinking about different things. You have to be able to rally the troops. Knowing your team allows you to help others and help the group play to the level they can. It's funny; half the life lessons you learn with sports aren't physical; they're mental.
What did you learn about yourself this fall?
"When I was in high school, I knew when I got on the field, I'd have the team behind me, and we could do what we needed to do.
"Heading to college, you have to regain some confidence. You have all you brought with you from high school, but some things have changed.
"You're not a high school player anymore. Everything is at a new level, and it's hard, but you've done it before, and you can do it again.
"You have it in you, and you have to remember that you're going to have to start somewhere. It's really exciting! You have no idea what you can become!"