SWANTON — Renee Bouchard graduated from MVU in 2018 as a three-sport athlete. That fall, she attended New England College (NEC), where she earned a starting role on the field hockey team. That winter, she played on the women's ice hockey team. This fall, Bouchard returned to a much different situation.
What was different about this year?
"We got to school for preseason, but we didn't start practicing right away. We had to be tested for COVID, and we had lots of guidelines to follow," said Bouchard.
"We were split into two groups and practiced separately. I was a captain this year, and captains created workouts while the coaches couldn't lead the practices.
"NEC was very strict with COVID, and we had almost no cases last semester. They did a good job containing the virus."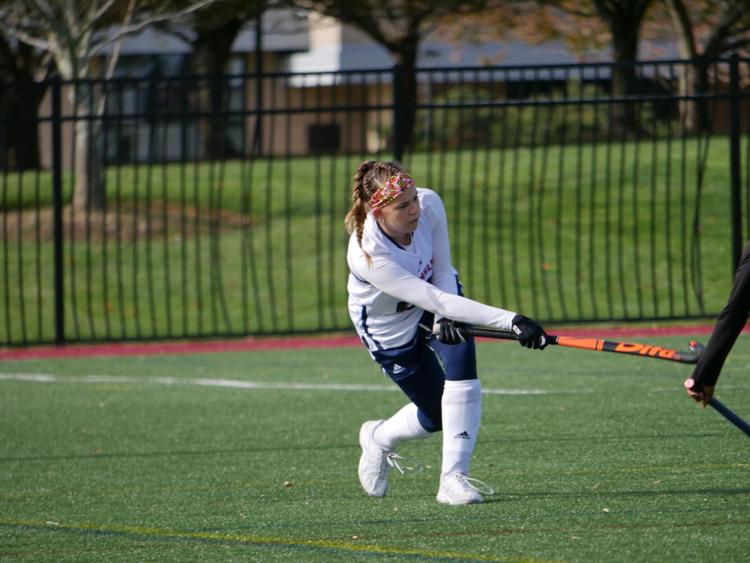 Things got worse before they got better.
"There was a time we couldn't use the turf; during that time, we practiced in pairs with a new partner each day from our original practice group," said Bouchard.
"We worked out on our own, doing things like a two-mile run or a small workout.
"The last three weeks of practice, we had our full team back, and things started to click."
Masks were mandatory equipment on campus.
"We wore masks at all times on school property even when practicing and scrimmaging, we had daily temperature checks and tested bi-weekly COVID tests."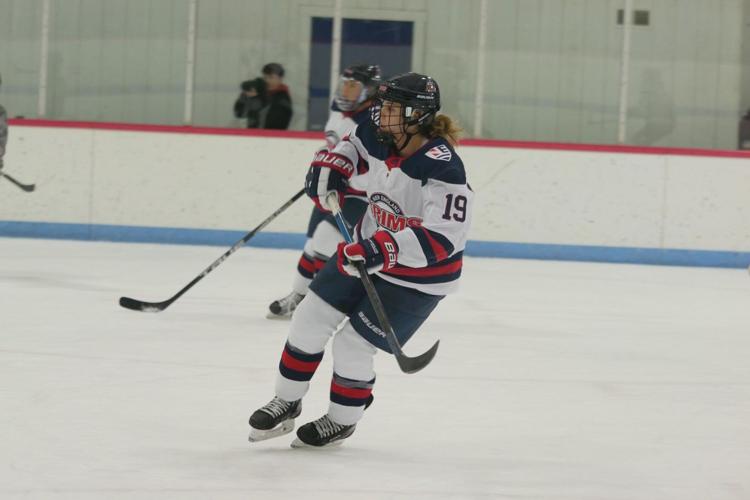 Looking ahead to the winter and spring seasons:
"Hockey season is canceled, as far as in-conference games. We'll practice after break; it will be the same two weeks in small groups and working toward a full practice.
"Field hockey has been delayed until spring. We'll follow state guidelines for quarantine, and that could limit out of state play," said Bouchard.
"There are in-state schools we will play this spring if the season resumes, but some will be out of our conference."
Captain in COVID: takeaways from a challenging season.
"I was named captain at the beginning of the year, and the first month was fine. As COVID guidelines and requirements continued, it was hard, as a sophomore, to hold that leadership role and guide my team in the right direction in completely uncharted territory," said Bouchard.
"My coach and I agreed to postpone my leadership role and reevaluate in the spring. It was a hard decision to make, but I knew it was the right one.
"I'd have been fine with the responsibility in a regular season, but with COVID, it was the right choice. I'm much happier where I'm at right now.
"I learned in high school that you don't need a band to be a leader on a team. I was a captain in all three sports I played, but I would have led just the same without it."
It's good to have someone to lean on.
"I have a great support system at school, which helped me decide to wait until spring to reevaluate the captain role," said Bouchard.
"I have a great relationship with my coaches and the team. I know I have their respect, and it's a good environment to be in."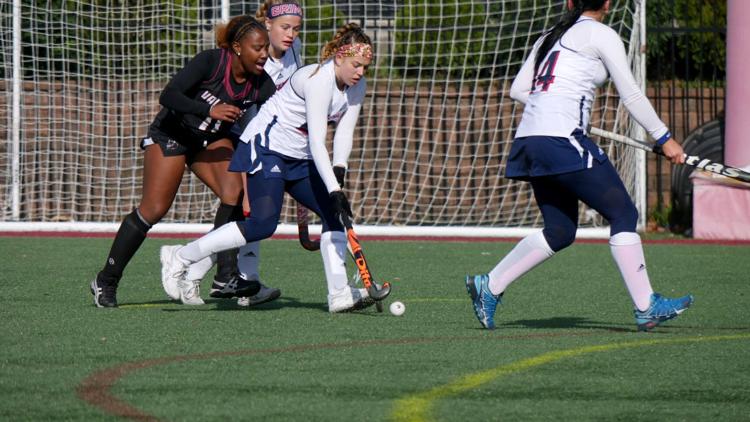 Contrasting seasons.
"I wasn't sure what to expect going into the season. Although my expectations were high, with COVID you aren't going to get what you had in the past.
"Last year, we ran hard in the first couple of weeks to get ready for the season. This year was much more relaxed. It was strange because this year's freshmen had such a different experience than I had last year," said Bouchard.
"When you play in games, your skills and your knowledge of the game improves quickly.
"My team did improve this season, however, I believe that if we had the opportunity to practice as an entire team for a full season and play games, our skills would be at a very different level today."
High school in the rearview.
"You start to appreciate little things more as you get older. I was fortunate to have a very good coach in Jeanne Rainville when I played at MVU.
"Jeanne had a passion for the game, and she knew what she was talking about; the fundamentals she instilled prepared me for the next level," said Bouchard.
"I'd love to come back to the area and give back to the programs that gave so much to me. They are a big part of why I am where I am today."