Smuggler's Notch and Jay Peak Resorts are open, and with the snow we've had this past week, it should be white--or whiter--on the slopes this weekend.
This weather brings me back to the year I was gifted downhill skis for Christmas. I remember taking one look at them and wondering if Adam had taken out a better life insurance policy on me.
I'd cross country skied since I was a kid, and I have to admit, I did have a flair for the dramatic. There's a story I've been told about pointing both my skis down a hill and just sending it.
On a bluebird day, my family took me up to Smugg's to get my feet wet. After passing the 'beginners' test on Morse, we headed to the big mountains.
The next time we went, it was straight to the top of Madonna.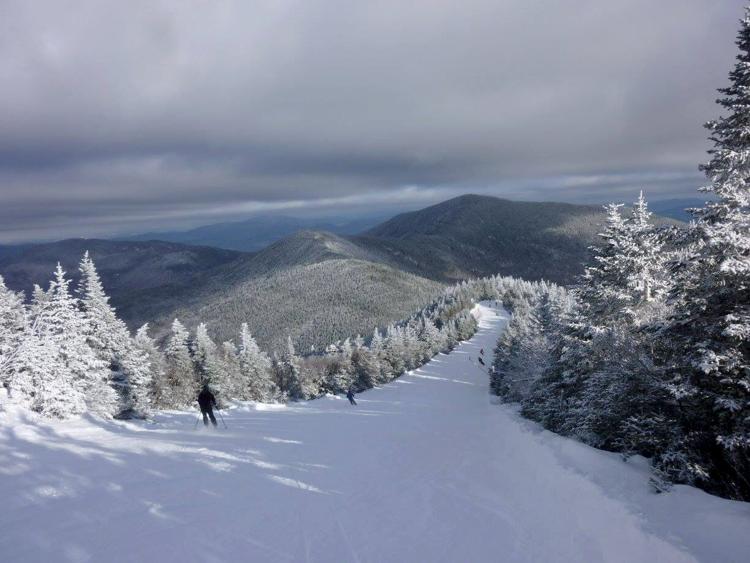 I got a crash course in downhill skiing, but boy, it was a good one!
My kids had been snowboarding for a few years, and my husband was one of those guys who picked up the sport before it was cool. My dad, Roland Ludlam, also joined us; he was my link to the skiing world.
I don't have too many memories of that first season, but I know I hit the slopes with ferocity the next year.
Vermont resorts got well over 300 inches that year, and with all that powder, I felt like the next Lindsey Vaughn. There wasn't a trail I didn't want to tackle.
Well, there was one. My kids were loving Black Hole, the triple black diamond at Smugg's. They assured me I'd love the beauty of the gladed terrain.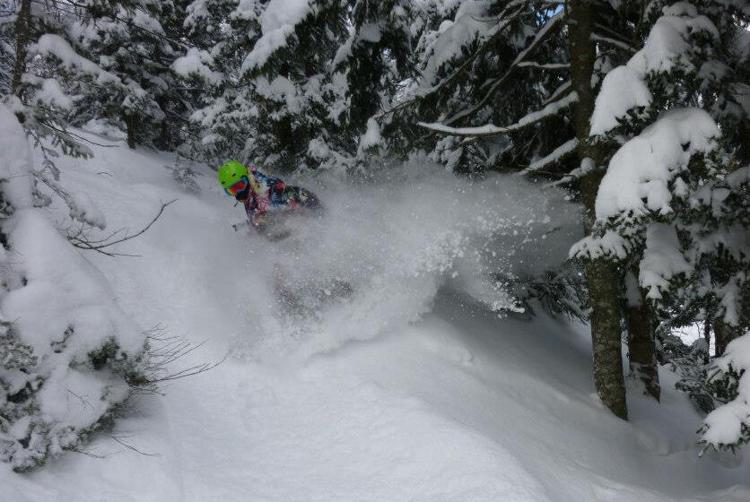 Sometimes the people who know you assume the worst about you; other times, they assume the best. My kids were optimists!
That is the only time I have taken off my skis. Perched at the top of a ten-foot cliff with a hairpin turn at the bottom, I was pretty sure I might leave the mountain in an ambulance. I still wasn't sure I wouldn't after I took off my skis!
I survived that encounter unscathed, and after a few runs in less terrifying gladed terrain, it became my favorite part of the mountain.
I have some very vivid memories of skiing and most of them are great.
I remember cruising Lower FIS with all three of my boys racing ahead of me.
I wanted to thank Smugg's for teaching my kids to fly. There's nothing like seeing your people succeed at something, watching them grow in confidence, knowing that they're mastering a skill.
One of the skills they mastered early on was patience.
The boys would always take turns skiing with me in the glades, faithful to the 'no one skis alone in the woods' rule.
I remember meeting up with my son Josh. He was waiting calmly in a frosty wonderland. He had a big smile on his face and announced that he'd seen a mink!
I was thinking to myself, 'How long was he sitting here if wildlife was coming out of hiding?'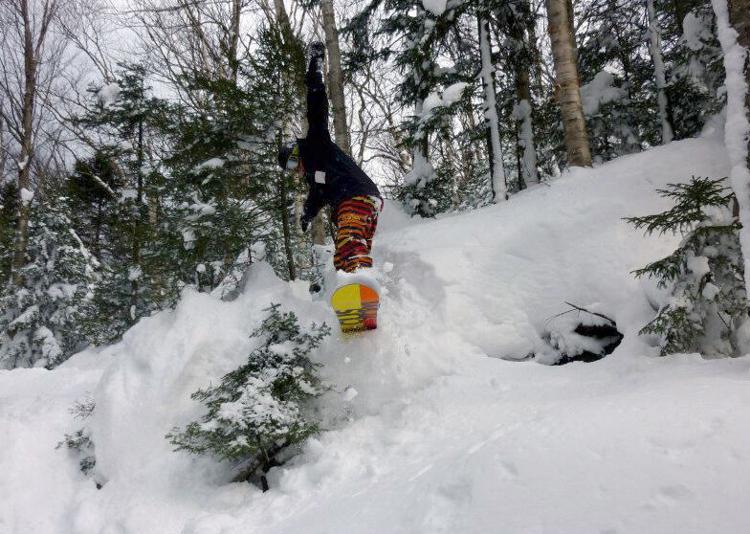 I'd like to tell you I've become a great skier over the years, but that would be an exaggeration. There's not a trail I haven't skied at Smugg's, but there are plenty I haven't done well!
I have grown in confidence, and I've learned to fly (a little).
So, get out there and enjoy the winter weather, pick up a new hobby, and if you have to take your skis off, well, go ahead. I totally get it!