FAIRFIELD — McKenna Remillard grew up on the ice at Collins Perley, playing youth hockey with SASA before joining the Comets.
After graduating from BFA St. Albans in 2019, Remillard enrolled at the University of New England and joined the Nor'easters women's hockey team.
This year, Remillard, a sophomore, and her teammates are undergoing the 'new normal' in COVID times.
"I try to look at the positives. Even though I haven't had a normal season, I've developed different connections in the smaller groups," said Remillard.
"It's easy to focus on what's been taken away, but it's better to focus on what we've been able to learn and take away from these experiences.
"I've grown a lot in these times. It's helped me focus on how I can improve physically and mentally. If you can overcome adversity, it shows you how powerful you are.
"The pandemic has shaped our perspective. Life moves fast; this slows things down and helps you to focus on your priorities and reflect on what's important. The power of positive thinking can really help change your perspective."
Last year, the Nor'easters were 16-9-2 on the season and earned a trip to the Commonwealth Coast Conference Championship for the first time in school history, losing 4-1 to Endicott.
"It was nice to make school history, and I thought we came out in good spirits. I had an amazing experience and great coaches and teammates," said Remillard.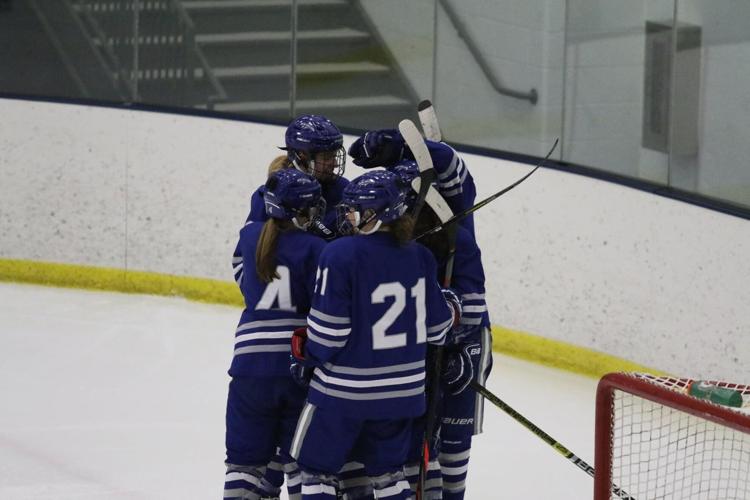 What did Remillard take away from the winning season?
"I tended to overthink last year. I didn't want to let my team down, and I was hesitant," said Remillard.
"I learned a lot of important lessons last year, and I came back this year ready to apply them. I was thoroughly happy with my choice and I love my team."
Remillard made new friends last year, including a former Franklin County player, Shannon Nadeau. She also faced off against her lifelong friend, Peyton Dukas.
"We'd be in the locker room, and Shannon would say something about a place in Vermont; I would know exactly what she's talking about," said Remillard.
"I highly respect Shannon as a person and a player. I'll be sad when she graduates next year."
Dukas, who plays for the University of Southern Maine, was a teammate of Remillard's on the Comets and a lifelong friend.
"It was very exciting to play against her. When we played them last year, I heard her name called and wanted to cheer for her," said Remillard.
"We wanted to do the best against each other, but in our minds, we were rooting for each other.
"I've appreciated that we have the desire to see each other succeed and grow in our different experiences."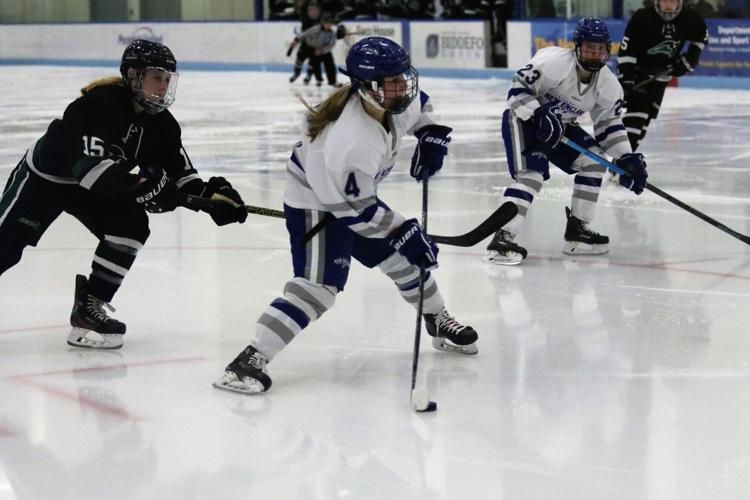 Did you reach any personal goals in the 2019-20 season?
"I made really good friendships, and it was nice to form my own identity going to school and to have so many great people who were there to help me as I adjusted," said Remillard.
"It was great to connect with people on a deeper level for the success of the team."
What are your goals for 2021?
"My goal has been not to lose touch but to get to know my teammates within the COVID guidelines," said Remillard.
"I've focused on myself athletically and mentally, but also on my teammates to maintain the bonds.
"Our coaches have helped us improve at the individual level, and we've made even better connections with the coaching staff."
Remillard, a nursing student, puts her skills to work at Northwestern Medical Center on college breaks.
"Working in the emergency department has reassured me that I've chosen the right career. I love the people and the job," said Remillard.
"It's been helpful in the classroom as well. It's given me a good foundation."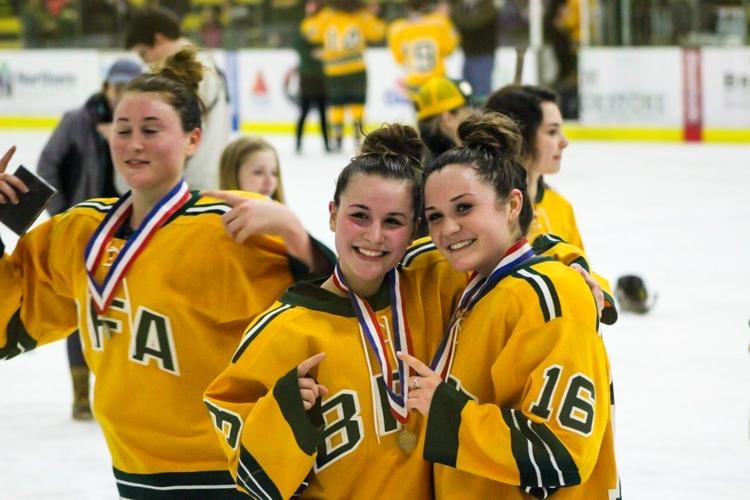 How did athletics prepare you for the career you're pursuing?
"Playing for Coach (Luke) Cioffi and (Jeff) Rouleau (Comet hockey), I learned we had a goal of winning, but we also learned about life," said Remillard.
"I learned to focus on relationships and on what I can control: attitude, effort, and perception. I've taken those lessons throughout my life and worked on growing in those areas."
What should younger athletes focus on if they want to play sports in college?
"Focus on balance; there's a balance of not working so hard that you get run down, but you always want to be growing," said Remillard.
"Work on building confidence in yourself and your team. Understand that you are capable and don't doubt yourself.
"Have a positive attitude. It can change the whole experience and really affect people. Focusing on those things will help you reach the next level athletically and as a person."