CASTLETON - It's been two years since the BFA St. Albans Comets celebrated with the D1 softball trophy. Sunday afternoon, in front of a crowd of ecstatic fans, the Comets got the repeat after defeating rival Essex 7-4.
It was a dream come true for the Comets' five seniors after missing the 2020 season during the Covid shutdown.
"It was amazing to be here today and get this win with these girls," said Taylor Baldwin.
"We worked the entire season for this; this game really showed we could pull through," said Mackenzie Moore.
Essex jumped out to an early lead after Jessica Rose launched a two-run homer off of Comet pitcher Maren McGinn in the top of the first; the Comets ended the inning and went to work at the plate.
Baldwin worked a walk; Cora Thomas's sac bunt advanced her to scoring position, and Maren McGinn hit a scorcher back to Essex pitcher Emily Aguastino, plating Baldwin for the Comets' first run. The Comets left the inning trailing by one.
McGinn returned to the circle in the second, striking out the first batter. Ruby Dasaro's put out to first notched the second, and Thomas ended the inning with a fire from short to first.
Makenna Hughes sent a ball down the line for a base hit to get the Comets' bats going in the second. Mackenzie Moore reached on a bunt and advanced Hughes to second base. Caitlyn Dasaro scored a run, and McGinn's hit to left scored two, giving the Comets the 4-2 lead.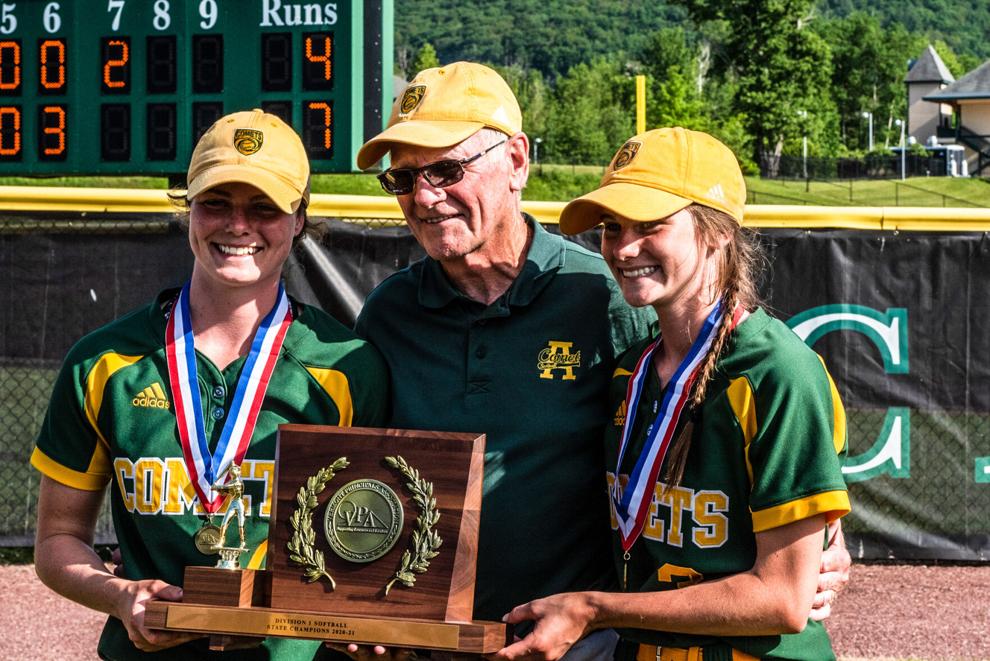 BFA broke the game open in the bottom of the sixth, beginning with a walk to Hughes; Brilee Bourgeois (running for Hughes) scored the Comets' fifth run on a passed ball. Thomas came to the plate, singling to left and scoring Ruby Dasaro and Baldwin to give BFA a commanding 7-2 lead.
Essex tallied two more runs in the top of the seventh, but it wasn't enough to touch the Comets as they soared to their second D1 title in two seasons.
"We fell behind today, but this team doesn't panic. We fought our way back, and I'm very proud of them," said Comet coach Bert Berthiaume.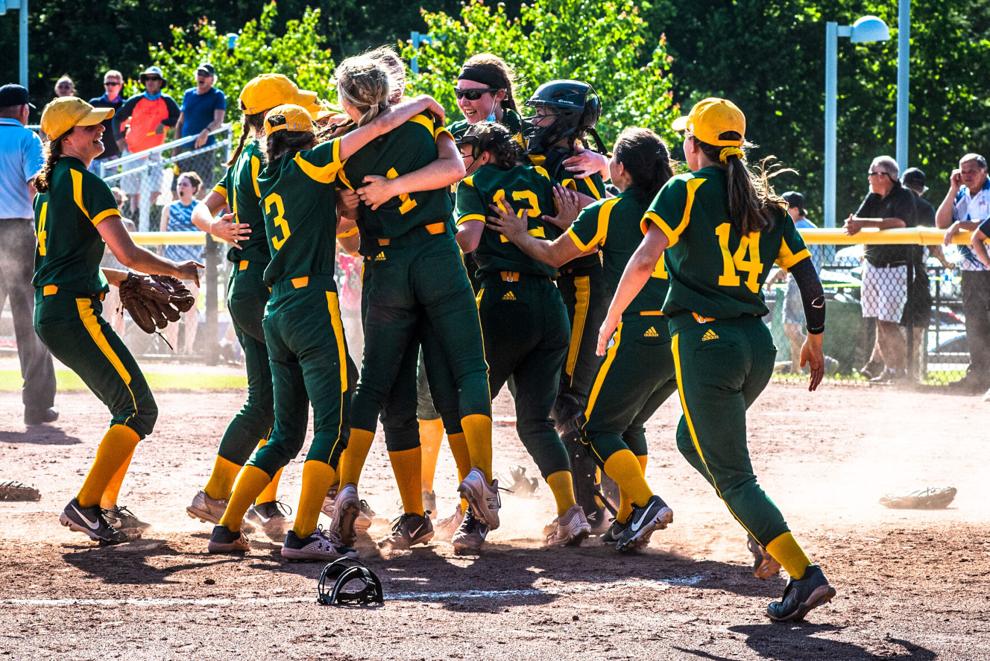 Freshmen Cora Thomas and Ruby Dasaro both impacted the title game. Thomas had two hits and two RBI. Ruby Dasaro had several crucial defensive plays.
"These five freshmen and sophomores I have great seniors for them to use as role models. They can learn a lot from them," said Berthiaume.
In the final start of her high school career, Maren McGinn pitched seven innings, allowing 4 runs (2 earned) on 6 hits, walking two, and striking out 6.
"I like the challenge. I knew what I had to do today," said McGinn. "I'm very proud to be part of this program. I won't be here as a player next year, but I'll still come and cheer the team on."
Comet offense: Maren McGinn had 2 hits and 3 RBI, Cora Thomas had 2 hits and 2 RBI, Caitlyn Dasaro had 1 hit and 1 RBI, Molly Smith, Makenna Hughes, and Mackenzie Moore each had a hit.