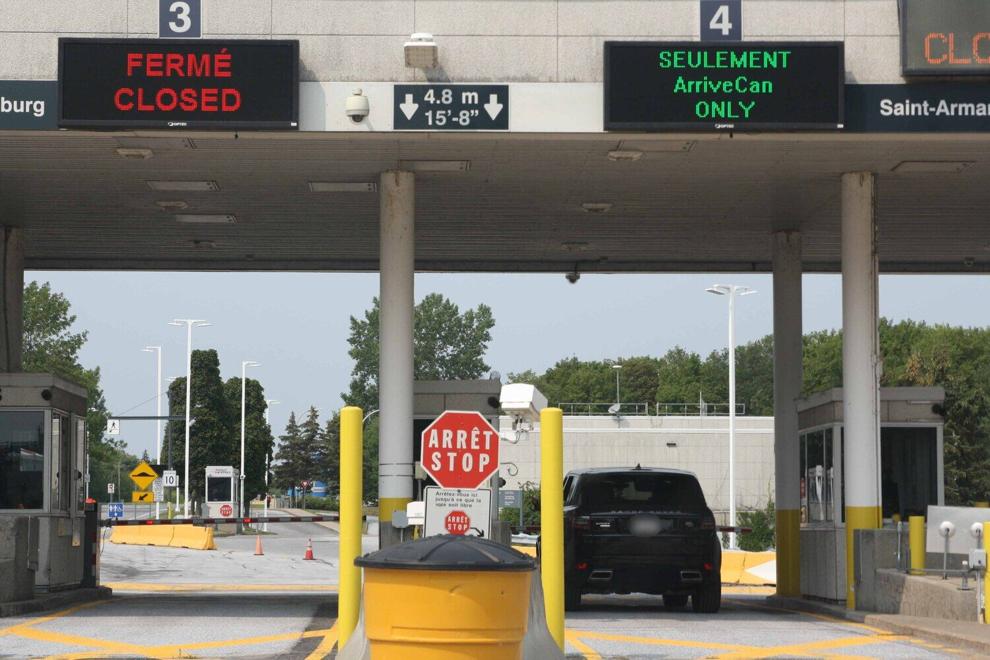 The Canadian border will open to vaccinated American travelers on Aug. 9.
However, there are a few things any hopeful travelers should know before trying to cross the border.
Two travelers arriving in Toronto from the U.S. were fined about 20,000 Canadian dollars (around $16,000 American dollars) each for non-compliance with entry requirements and presenting fraudulent documents, according to Canada's public health agency.
In order to avoid paying fines like that, The Messenger has your guide.
Use the ArriveCan app
All travelers must provide their necessary documents through the ArriveCan app or website.
In the app, which was created by the Canadian government, travelers will be required to enter contact information, the purpose of their trip and other travel details. The app will give you a receipt that must be shown to the border officer in order to cross.
The most important feature of the app is that it allows you to house a scanned copy of your vaccination card. All travelers must upload a copy of their vaccination status to the app or website in order to cross.
Travelers are also advised to bring their vaccination card or any other physical proof of vaccination.
You must have a negative test before crossing and will be tested upon arrival
All travelers must receive a negative COVID test at least 72 hours before crossing the border, according to the Canadian government's website.
A multitude of tests are accepted including the most common PCR tests, according to the government's website.
The copy of your negative test must include:
Traveller name and date of birth
Name and civic address of the laboratory/clinic/facility that administered the test
The date on which the test was conducted
The type of test conducted
The test result
Travelers must show proof of the negative result even if they:
Tested negative for COVID-19 prior to the 72 hour period
Have been vaccinated for COVID-19
Recovered from COVID-19 and no longer test positive
Recovered from COVID-19 and continue to test positive.
If a vaccinated traveler has already had COVID and recovered, they may continue to test positive even if they are no longer infectious. They still can cross the border.
They still must provide proof of a test within 72-hours of arrival. However, they must also additionally provide proof of a positive result between 14 and 90 days prior to entry.
Beginning Aug. 9, randomly selected travelers will be required to take a test upon arrival. Prior to that date, all travelers are required to be tested on arrival.
You will be able to return the U.S.
The U.S. is not opening its borders to Canadian travelers until Aug. 21, but American travelers to Canada will be able to return home before that date.
U.S. citizens and lawful permanent residents returning to the U.S. is considered "essential travel," according to U.S. Customs and Border Protection.
Canada's mask mandate
According to current guidelines, masks are still required in indoor public settings and some outdoor public settings in most provinces in Canada. Physical distancing is also still required.