MONTPELIER – With state officials reporting COVID-19's spread in Vermont had reached its peak, Gov. Phil Scott announced Friday the first steps Vermont would take toward slowly reopening its economy.
The governor announced Friday outdoor businesses and construction operations with crews of two or less, and certain low-contact professions like realtors and attorneys could begin working again starting Monday so long as they abide by state social distancing guidelines.
Those positions would represent the first steps to reopening the state's economy after most businesses were closed or limited to curbsides under gubernatorial orders in order to mitigate COVID-19's spread through Vermont.
Scott, speaking with reporters Friday, said that, should the number of COVID-19 cases in Vermont continue plateauing, he hoped to allow more businesses to follow suit on a regular basis.
Scott also said the administration was working on guidance for allowing farmers markets to operate after May 1 and better guide other operations, like garden supply stores, to operate through remote ordering and curbside pickup.
In the meantime, according to Scott, most businesses should expect telecommuting and working from home to continue being the norm while the state only slowly reopens with the plateauing of COVID-19 in Vermont and the virus's continued spread through the community.
"It's important we don't' lose ground… and we put the same effort towards finding ways to work and live with this virus, at least until a vaccine or vaccination is available," Scott said. "The reality is, is that, until we do have a vaccine, we will still have this virus among us."
COVID-19 is a highly contagious respiratory disease caused by a novel coronavirus currently spreading through Vermont and the world at large.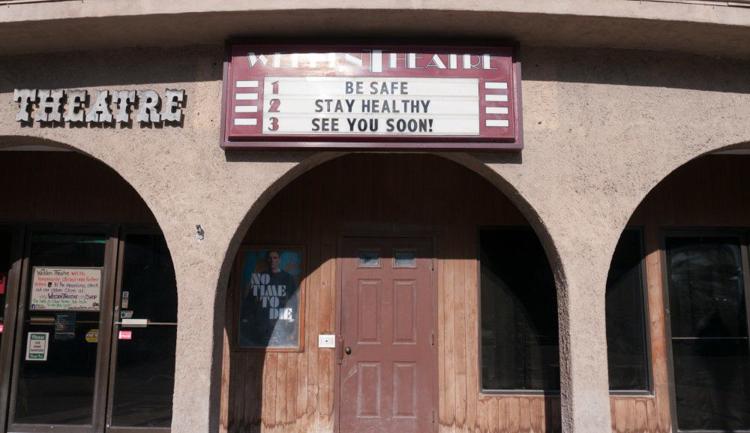 While most of those diagnosed with COVID-19 will only experience the disease's mild or moderate symptoms, for some COVID-19 can result in severe and potentially life-threatening illness, especially for those with preexisting medical conditions or the elderly.
Most experts place the development and rollout of a vaccine for COVID-19 to be at least a year away.
According to the state's modeling, Vermont had possibly reached its peak for COVID-19's spread, referring to a time when the disease's spread was at its fastest and presented the greatest risk to potentially overwhelming the state's health care system.
Speaking with reporters Friday, Vermont financial regulations commissioner Michael Pieciak, who has coordinated the state's modeling for COVID-19, said the rate at which the number of COVID-19 cases doubled in Vermont grew from a week to a month.
Meanwhile, the total number of confirmed cases of COVID-19 is now growing by only 2 percent a week compared to existing cases, rather than by 9 percent as state modeling reported a week ago.
"It is now safe to assume we have reached our peak for new confirmed cases in Vermont," Pieciak said.
According to Pieciak, while the number of overall cases of COVID-19 continues to rise, the demand for hospital resources continued on a "stable trajectory," meaning COVID-19's spread remained within the health care system's capacity and well below the state's initial projections.
Pieciak warned, however, the modeling showed cases would likely continue to grow in Vermont as the virus was "considerably more pervasive in Vermont than at any point in the pandemic," leading Pieciak to conclude that social distancing would still need to be prioritized as the state reopens.
"Relaxing our social distancing measures too quickly will not maintain our collective good work of following those guidelines… [and] has the potential to quickly jolt us back toward a more severe scenario," Pieciak said.
"This better than expected outcome is not happening by chance," he added. "It is clearly not inevitable."
As of Friday afternoon, the state's health department reported 779 confirmed cases of COVID-19 among Vermonters and attributed 35 deaths to the disease.
As a part of his announcement Friday to slowly start opening the "spigot," the governor outlined the principles guiding his administration's "phased restart" of Vermont's economy.
According to Scott, his administration would continue to act according to "science and facts" when it came to relaxing social distancing mandates, saying, "We'll track how we're doing and making sure we're seeing positive results every step of the way."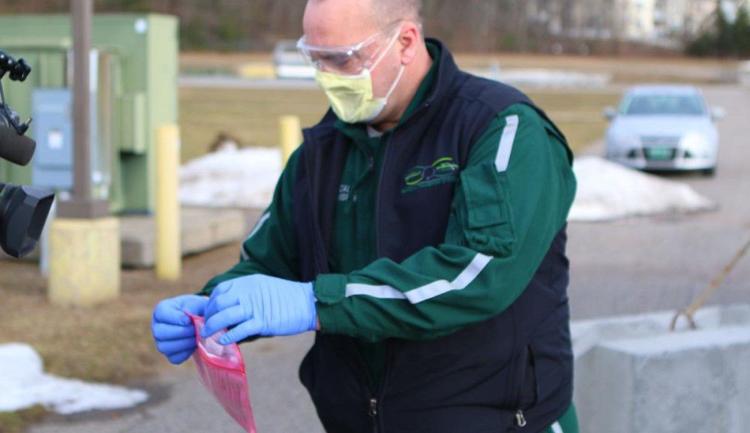 Scott said his administration would also continue supporting the state health care system's ability to respond to outbreaks of COVID-19 by maintaining stockpiles of personal protective equipment, beds and ventilators, as well as testing supplies to allow for continued testing and tracing for COVID-19 outbreaks.
According to the state's health commissioner, Dr. Mark Levine, Vermont had the capacity continue its current pattern of testing those who showed symptoms of COVID-19 for "weeks on end."
Meanwhile, a task force organized through the Agency of Commerce and Community Development known as the RestartVT team would, alongside the state's health department and State Emergency Operations Center, provide guidance for businesses developing "COVID-19 operations plans."
Those plans would provide for business sectors' "phased opening" and outline worker and customer protections to help prevent COVID-19's spread while the virus still circulates through Vermont.
The same team would advise the reopening of Vermont's recreation and service industries, such as its retail restaurants and travel industries.
Though the administration was planning to relax some of its initial restrictions and reopen the state's economy, Scott asked that Vermonters continue adhering to social distancing and other hygienic guidelines intended to slow person-to-person spread of COVID-19.
"We will only continue to see these positive numbers if we maintain committed to social distancing," Scott said. "If we continue to do this, we can take small steps to get more Vermonters back to work and avoid a spike in cases that would put lives at risk."
The state, according to Scott, was still unlikely to release some of the restrictions on larger social gatherings, currently limited to a maximum of ten people under executive orders. However, Scott hinted that those restrictions could be lifted gradually, following the incremental track they were first placed in.
"Once we see the numbers continue to stay solid and maybe even decrease, we will open that number up a little bit of a time," Scott said. "It won't just be a flick of the switch opening up to an infinite number of people."
In a memo sent to Vermont businesses, Secretary of Commerce Lindsay Kurrle echoed sentiments shared by Scott, telling business leaders, "preventing outbreaks and limiting the spread of COVID-19 is the only way to avoid future business and social disruption."
"The success of this phased restart will depend in large part on the ability of employers and employees to adhere to the public health, safety and social distancing measures essential to limiting the spread of illness," Kurrle said.
Scott restated he didn't see these steps as proof of a "victory" over COVID-19 yet but seemed optimistic about where the state was in addressing the disease's spread.
"I want to be clear, we're not declaring victory, because we're not out of the woods yet," Scott said, "but we are seeing some daylight."