ST. ALBANS — Residents and staff at Franklin County Rehab Center received their first dose of a COVID-19 vaccine Monday.
Kate Gladden, assistant administrator, said 100% of residents and 92 of 120 staff members elected to receive the vaccine. Walgreens, one of the pharmacies contracted by the federal government to administer COVID-19 vaccines, administered the Pfizer-BioNTech shot Jan. 4.
These vaccinations come as long-term care facilities across the state continue to battle COVID-19 outbreaks. As of Dec. 29, 11 facilities were combating a total of 513 active cases, according to state data.
While the number of new cases reported in long-term care facilities last week, 36, was down significantly from the previous week's 121, state officials are still concerned about fluctuations.
"As I've stated on many occasions, numbers fluctuate all the time, and one number does not make a trend," Dr. Mark Levine said Thursday during the governor's press conference.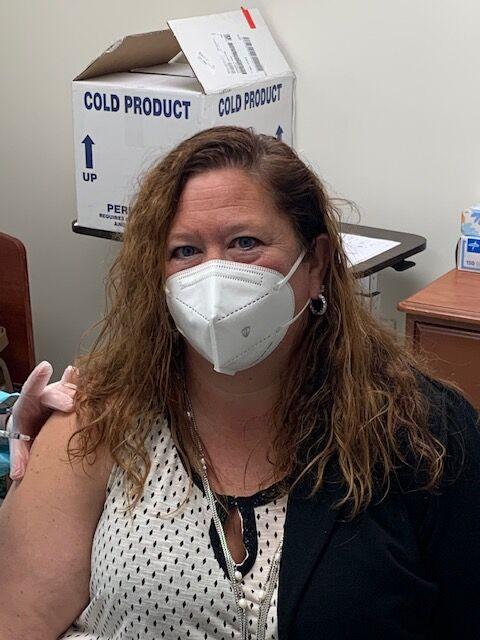 Gladden said Franklin County Rehab staff educated residents about the vaccine through one-on-one conversations and by handing out pamphlets and guides.
"It's great that 100% of our residents have chosen to be vaccinated," she said.
The vaccine rollout is key to allowing family and friends to visit residents. Currently, visitations are prohibited, though staff have been working to facilitate video calls and window visits as often as possible.
Over the summer, when the weather cooperated, families could visit residents outside, on the grounds of Franklin County Rehab. In the early fall, 15-minute indoor visitations were allowed with plexiglass.
But once cases in the community started to rise again in November, all visitations were stopped, and that isolation takes a toll on residents, Gladden said.
"When more of the community gets vaccinated, hopefully we'll see a decrease in the community spread, which will also allow us to open to visitation," she said.
In the last three weeks, the testing of Franklin County Rehab staff has significantly increased. On Dec. 4, state officials announced that at all skilled nursing facilities, or in-patient rehabilitation and medical treatment centers, staff would be required to take a rapid antigen test every day. Once-weekly PCR tests were also made mandatory.
When Franklin County Rehab staff arrive at work every day, they don KN95 masks and goggles.