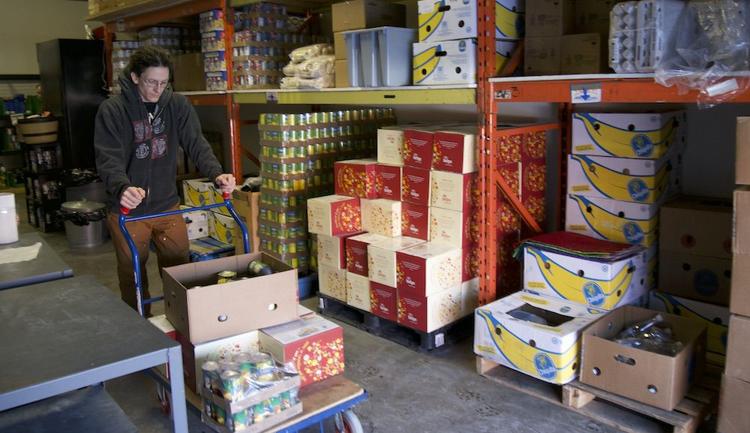 ST. ALBANS – Several proposed changes to the federal Supplemental Nutrition Assistance Program (SNAP) would disproportionately affect Vermont's food assistant program, according to a nationwide study released last month.
According to a report by the Urban Institute, a Washington, D.C.-based think tank, proposals to standardize the ways states determine eligibility for the SNAP program would result in 14,000 Vermonters losing access to SNAP benefits and see Vermonters lose $26.6 million in annual SNAP benefits.
The Urban Institute based those reductions on SNAP participation in 2018, the most recent full year of data on the federal food stamps program.
While hypothetical reductions are relatively small compared to those recorded for larger states like New York and California, they represent an overall 28.6 percent reduction in annual benefits in Vermont, the largest proportional reduction nationwide.
The Urban Institute's report examines three proposed rule changes affecting how a state determines eligibility for SNAP benefits, namely states' ability to waive certain work requirements, raise income limits, and weigh other benefits programs, assets and utility costs.
Nationally, those proposals would have resulted in 3.7 million fewer people and 2.1 million fewer households receiving SNAP benefits in an average month, with the amount of annual SNAP benefits decreasing by $4.2 billion nationwide.
Since the U.S. Dept. of Agriculture (USDA), the agency ultimately charged with overseeing federal nutrition programs, first introduced proposed changes to SNAP, Vermont officials and advocacy groups have largely opposed those changes. The administration first tried to get these changes made through the 2018 Farm Bill, but a then Republican-led Congress rejected them.
"Each one on its own is very harmful for Vermonters... but the combined impact is really devastating," Faye Mack, the advocacy and education director at Hunger Free Vermont, said in an interview Monday.
Hunger Free Vermont, a statewide advocacy group formed around addressing hunger and food insecurity, has opposed the proposed changes to SNAP, with Hunger Free Vermont's executive director Anore Horton criticizing those proposals as "shameful" in an early November press release.
According to the Center on Budget and Policy Priorities, a progressive think tank, about half of the households receiving SNAP benefits in Vermont have a member over the age of 60 or are disabled. More than 56 percent of households receiving benefits have children.
In Franklin County, the nonprofit organization Feeding America estimates that, in 2017, roughly 10 percent of adults and 14 percent of children could be considered food insecure, meaning they lacked consistent access to nutritional food.
According to the Urban Institute, households with members over the age of 60 years old would be among the most affected by rule changes, with the report predicting as many as 12 percent of elderly households would no longer be able to receive SNAP benefits.
Households without children or elderly or disabled members were also likely to be affected, with almost a quarter of those households no longer able to participate in federal SNAP benefits.
Typically, while able-bodied adults are able to receive SNAP benefits for three months out of every three years, states are allowed to waive those time limits for able-bodied adults living in areas where unemployment rates are high.
A USDA-proposed rule tightens a state's ability to issue those waivers, limiting waivers to areas where the unemployment rate is 7 percent and standardizing how state agencies can geographically define areas with high unemployment rates.
Other changes would limit states' abilities to raise its income limit for accessing SNAP benefits to the federal standard of 130 percent of the federal poverty line and affect their ability to waive federal asset limits when administering SNAP benefits.
Currently, Vermont allows households whose monthly income is below 185 percent of the federal poverty line to apply for 3SquaresVT, Vermont's program for administering SNAP benefits.
The state also allows users qualifying for other state or federal benefits to apply for 3SquaresVT with an option known as broad-based categorical eligibility, a practice that would also be restricted under USDA's proposed rule changes.
Applicants must still meet the net income requirements, but in Vermont where housing, utilities and other costs can be high many families who earn more than 130 percent of the poverty line still qualify for 3SquaresVT once those expenses are taken into account, Horton previously explained to the Messenger. With USDA's proposed changes to those guidelines, those families would not even be able to apply.
In Vermont, the effects of the USDA's the proposed limits on who can apply would be dramatic, according to the Urban Institute, disqualifying 5,600 households and 11,800 individuals who received SNAP benefits in 2018 from the program.
Other proposed restrictions on how states weigh certain utilities, like heating, in calculating what SNAP benefits a household receives would disproportionately impact Vermont.
While weighing household utilities differently might not remove some users from 3SquaresVT, the Urban Institute estimates Vermont would see $20.2 million less in SNAP benefits, a 22 percent annual reduction that far outweighs proportional losses projected for other states.
Under the administration of President Donald Trump, the USDA has, in the past, defended reforming SNAP benefits as a means to limit U.S. reliance on the program and tighten perceived abuses of SNAP benefits among some users.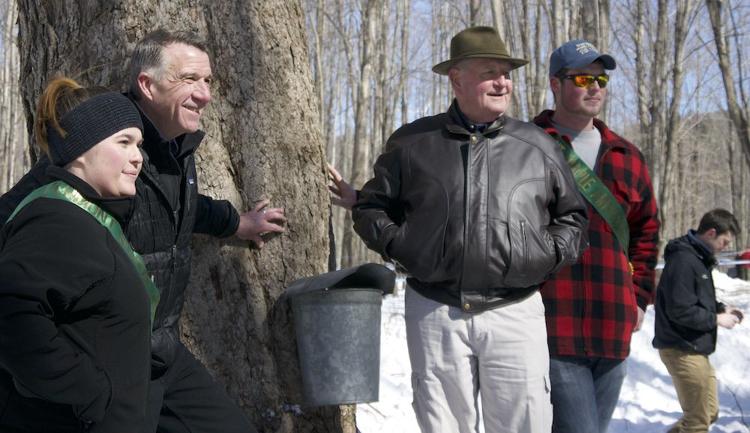 Critics, including Gov. Phil Scott and the heads of several state agencies, have criticized the proposed rule changes as unfairly punishing the poor, and advocates fear tightening SNAP benefits would limit schools from accessing universal free lunch programs whose participation is partially determined by the amount of students from families qualifying for SNAP benefits.
Hunger Free Vermont's Mack said the proposed rule changes would "certainly increase hunger and put more families at risk" if enacted and already "instill a fear and uncertainty" among those who rely on benefits.
She said Hunger Free Vermont is expecting further proposals intended to limit access to federal SNAP benefits, which the organization expects to protest.
"It really shows us the intents of the administration and USDA leadership to dismantle SNAP, which is the strongest defense against hunger," Mack said. "We expect to see more proposals like this."
All three proposed rule changes are currently under USDA review.