ST. ALBANS TOWN – A presentation seeking feedback on plans to cross the St. Albans State Highway with a "health path" was met with resounding support during a recent St. Albans Town selectboard meeting.
"I'm very enthusiastic," said one resident, Ruth Cronin, during the meeting.
"I would echo what Ruth said," another resident, Ken Nolan, commented. "I think we're very encouraged to see this actually moving forward."
For years now, town officials have sought building a pedestrian and bicycle path over the St. Albans State Highway – or SASH – in order to better connect residents in the town and St. Albans City to amenities like the Collins Perley Sports & Fitness Center.
More recently, the town has moved forward with a planning study that would look to make that connection through an at-grade crossing between Thorpe Avenue on one side of the highway and the Thorpe Avenue Extension on the other.
While the town is still soliciting feedback on the idea, officials appeared enthusiastic as well during last week Monday's selectboard meeting, with the town's administration director Ned Connell dubbing the project a "keystone" for plans of a wider network of walking and biking paths in town.
"Really, the SASH sort of cuts us in half," he said. "We want to be able to connect the schools on one side of the SASH with Colins Perley and the playing fields on the other side of the SASH, along with connecting Colins Perley with Hard'ack and other places in town and frankly even in the city.
"This is part of an overall scheme," Connell continued. "This is one very small part of that scheme… but it is really a keystone of that network. Once we can cross here, we can do a lot of other things."
As the engineering firm Stantec currently prepares a plan for the town to consider, the idea was met with enthusiasm from residents of Thorpe Avenue and from Gricebrook Road, a residential neighborhood between the two Thorpe Avenues that would potentially intersect the health path.
Connell himself said he crosses the SASH where the town hoped to bridge the highway and noted there were already signs of heavy use of that area as an impromptu crossing.
Paths have already been stomped into the grass between the SASH and the Thorpe Avenue Extension, and someone, Connell noted, had cut through a fence tracing the southern side of the SASH to allow for that impromptu path.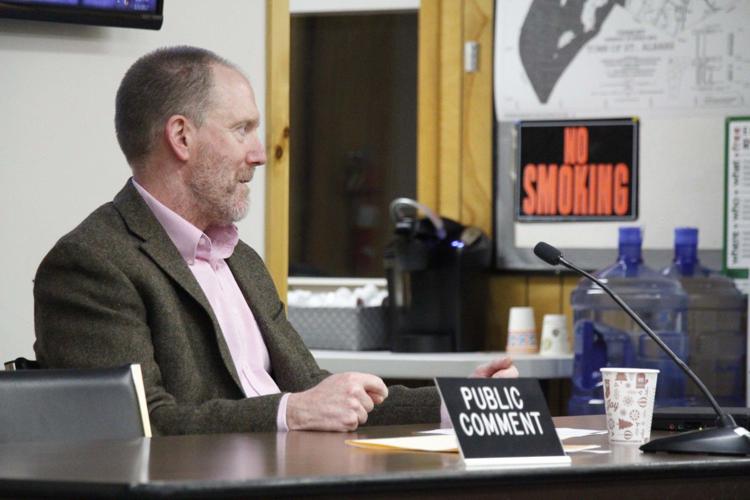 "It's not just a couple of kids crushing the fence," Connell said. "Someone has cut through the fence."
Cronin, who identified herself as a resident from the Gricebrook area, said she was a runner and worker at Collins Perley who regularly crossed the SASH closer to its intersection with Fairfax Road in order to get to the fitness complex. The crossing, she said, was dangerous.
"I'm a runner, and generally when I cross this road, it's very dangerous," she said. "I usually go up to the lights closer to the interstate access, so for me to be able to cross in a safe spot without having to go through a ditch on two sides would be great."
She also told the selectboard she was concerned for her husband, who uses a wheelchair and scooter. "There's no way for him to get across this road at this time," she said.
Any project bridging the SASH would likely involve the town tapping into either state or federal grant funding, Connell said, meaning the project would have to be compliant with accessibility standards enforced under the Americans with Disabilities Act.
Nolan, when he testified to the board, said he had concerns about providing screening due to the proposed path's likely intersection with Gricebrook Road's neighborhood of senior citizens and concerns related to water runoff and stormwater controls in the area.
Still, he said he shared Cronin's enthusiasm.
"There's water draining issues now, so for anything you'd do we'd want to make sure it's not going to make that worse, but in general terms, I'm very excited to see this going forward and I'm hoping it moves quickly," he said.
Marlene Ovitt, who said she lived on Thorpe Avenue, likewise said she was happy the project was moving forward, going as far as to offering her yard as a potential route for the town's health path project.
"My husband and I already cross there," Ovitt told the selectboard. "I would say great, put that sidewalk in my yard, I don't mind."
Officials were questioned about whether the project could incorporate extending Gricebrook Road to an intersection with the SASH, an idea that had been floated before the town's selectboard in the past.
Stantec's Erik Alling didn't rule out a possible intersection, saying that he didn't believe any ideas were "off the table" yet. "We'll start to look at developments after we compile the comments we get from this meeting," Alling said.
According to Alling, those next steps could also include looking at reducing the speed limit on the SASH or other alterations to the highway, which currently sees a high volume of traffic and has a posted speed limit of 50 miles per hour.
Those conversations, he said, would have to be done in consultation with the Vermont Agency of Transportation, which currently maintains the SASH as a state highway.
The selectboard's vice chair, Jessica Frost, said she wondered whether the project could more intentionally connect the area's two closest schools – Bellows Free Academy – St. Albans and the St. Albans Town Educational Center – to the health path.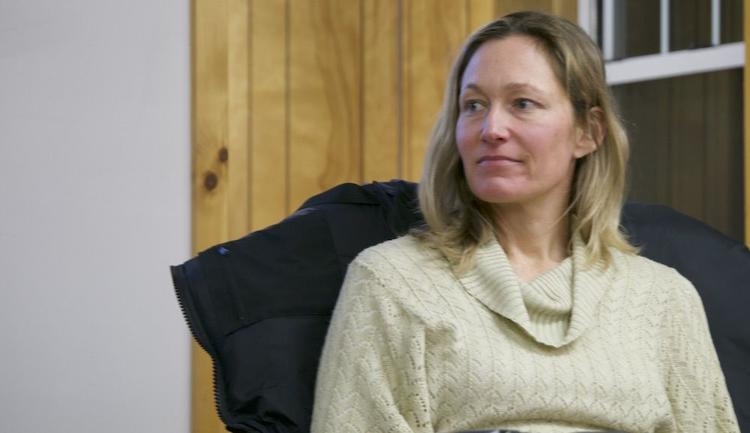 "I had questions about whether it's going to be considered how to connect to the schools at all," she said. "Is there some way to look to the future of how we can make it easier for the kids from the town school and the high school to get there safely to Collins Perley?"
That was a question Connell said they hoped to address once plans moved forward on a crossing for the SASH. "This is the keystone for our overall bicycle and pedestrian network on this side of St. Albans," he answered.
According to town officials, Stantec will return to the board later this summer with a presentation on possible development plans for a health path after receiving further feedback from town residents and consulting with town and state officials.
The town's manager, Carrie Johnson, asked that anyone with other concerns related to the project reach out to her or Connell. Those comments, she said, would be forwarded to the work group currently overseeing the health path project.
Those comments, according to Connell, are due July 3.