ST. ALBANS TOWN – While schools may still be out, the students of the St. Albans Town Education Center (SATEC) had a chance Monday to say hello their teachers – a whole parade of them, in fact.
After gathering in SATEC's parking lot Monday afternoon, between 30 and 40 teachers set out by car for neighborhoods across St. Albans, waving to their students who, due to a government-ordered school closure intended to mitigate the spread of COVID-19, had not been in school since early March.
"This is really a scary time for a lot of people," Cathy Stetz, a health teacher and nurse at SATEC, said. "Just to have some consistency or continuity – them seeing their teachers and knowing we care for them and we miss them – could help with the social-emotional well-being of our kids."
According to Stetz, the idea came from seeing teachers in another community come together for a parade through their community.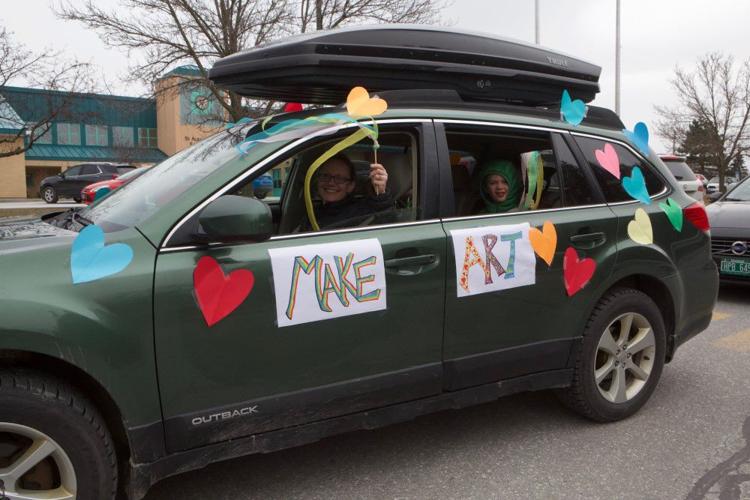 "I actually saw it on Facebook from another school district and thought it would be a real good way to connect with the kids when we can't actually be with the kids," Stetz said.
The teachers' itinerary took them through most of St. Albans Town, reaching from the roads intersecting with Route 104 in the east all the way toward Hathaway Point and St. Albans Bay before eventually leading back to SATEC later that afternoon.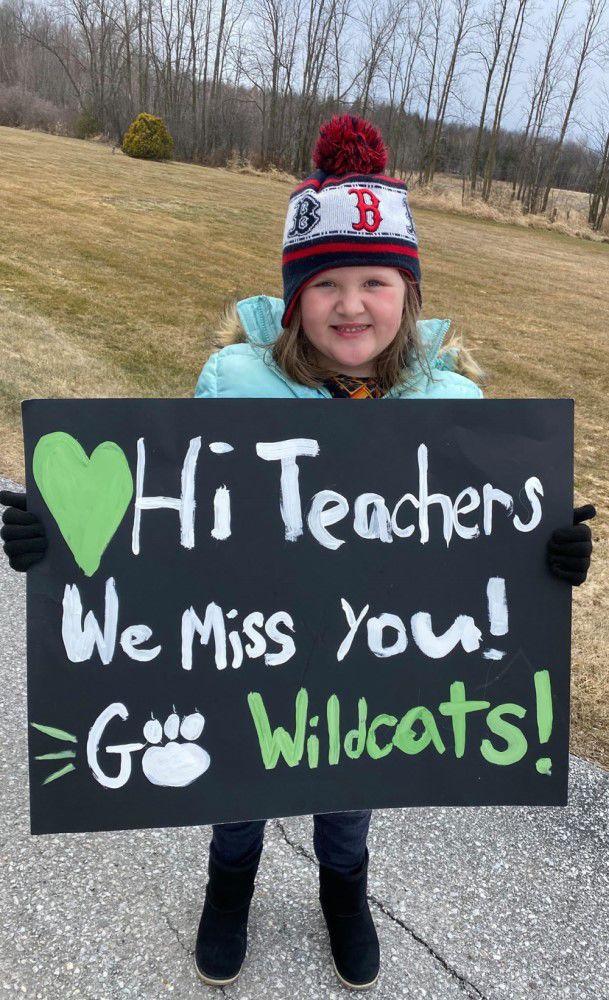 According to Stetz, the route took the parade more than two and a half hours to complete.
"It was pretty far, but well worth it," Stetz said.
In a Facebook post Stetz also shared with the Messenger, a comments section was alive with people praising the parade, with some parents saying they were grateful to see the cavalcade of teacher-filled cars honking and waving.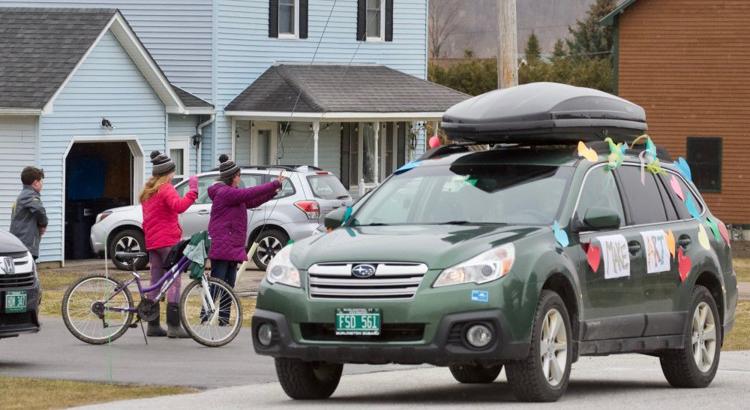 "Thank you all so much," wrote one. "We appreciate all that you do!"
"Thank you, we love it," wrote another. "The boys were very excited."
According to Stetz, while the parade was intended to cheer up students, the chance to see kids outside of school was something the touring teachers and staff from SATEC apparently a morale boost for the teachers as well.
"It was really heartwarming to see all of the families come out and see their teachers and the awesome signs they made for us," Stetz said. "It's kind of what we all needed right now."
For those who missed the teachers and staff's first parade through St. Albans Town, Stetz said they hoped to ride again next week, so long as a "stay-in-place" order was not issued over the COVID-19 outbreak that could keep the teachers from heading out.
"We've just got to stay connected, one way or another," Stetz said. "I think it was a good activity for the community to pull together in a time like this."