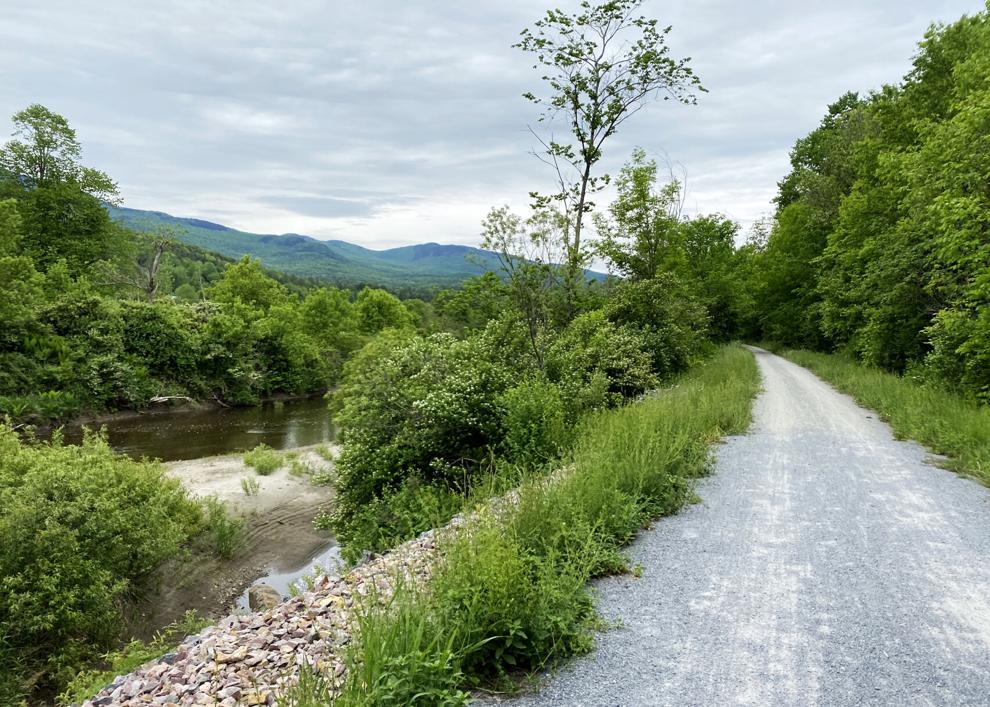 Runners, walkers and cyclists can now explore 6.3 miles of new trail between Sheldon and Highgate.
This week, another section of the Lamoille Valley Rail Trail (LVRT) was completed, beginning at the intersection of the LVRT and the Missisquoi Valley Rail Trail.
The new section of the trail extends westerly to Gore Road in Highgate Center, according to a Sept. 7 news release from Gov. Phil Scott's Office and the Agency of Transportation.
With this completion, there is now a 12.6-mile segment that starts at the intersection of the LVRT and Bridge Street in Sheldon and extends westerly to its intersection with South River Road in Swanton, according to the release.
The LVRT stretches across the northern half of Vermont and upon its completion at 93 miles will be the longest rail trail in New England.
In August 2020, the state legislature passed an allocation of $2.8 million to finish the LVRT, which was matched by an additional $11.3 million in federal funding, the release states.
The trail and its construction has been lauded by the Scott administration as a tool to increase Vermont's tourism economy, attracting hikers to Vermont's less traveled and more rural areas and a means of increasing quality of life.
"The completion of this 93-mile recreational trail in the fall of 2022 will stimulate tourism opportunities for Vermonters and visitors to our state," Transportation Secretary Joe Flynn stated in the release. "The business and community development opportunities are limited only by the imagination of Vermont entrepreneurs and the creative communities that the trail traverses."
Completion of the trail is expected for fall 2022 and construction on the remaining 49 miles of the trail will be accelerated during the next two construction seasons, the release states.