ST. ALBANS – As a retired nurse, Pam Cross knew there would be a need for face masks in the response to COVID-19, so she – like many others in the community – immediately got to work.
Now there are roughly 100 masks ready for the local hospital and another 400 on the way, all courtesy of local seamsters and stitchers.
The group have been working through a Facebook group called St. Albans Face Mask Group – formally dubbed the "St Albans Face Mask Group -Pam Cross" – where Cross has helped coordinate a growing cadre of local sewers making face masks for the region's response to COVID-19.
"I've lived in this community my entire life and it's just a small thing I can do for people within my community," Cross said. "As a nurse, I could see in advance when this started coming about that there was going to be a need."
Working entirely with their own supplies and resources, the group, now numbering nearly 80 on Facebook, has distributed enough supplies to area sewers to make 400 masks in addition to the 100 already collected by Cross.
Communication between the different members of the St. Albans Face Mask Group is conducted remotely, with collection handled by Cross out of a drop off box located in front of Cross Consulting Engineers' Fairfax Road offices, now closed as a "nonessential" business under gubernatorial orders.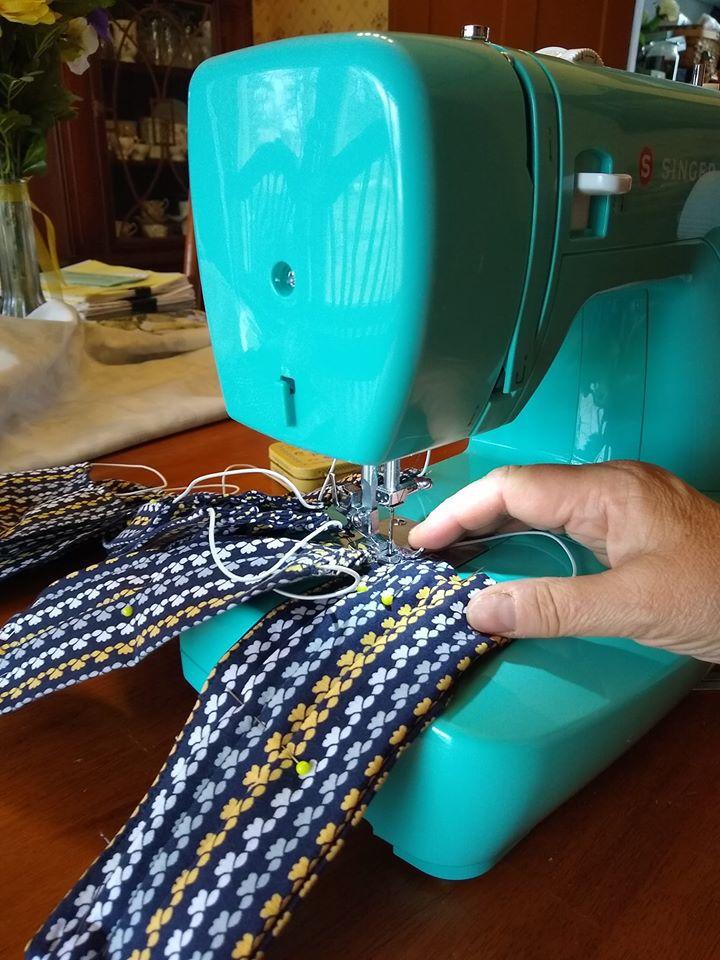 At that same drop-off point, group members are able to pick up kits assembled by Cross and other group members with the supplies needed to make a set number of face masks.
Cross said she checks the drop-off several times a day.
Cross compared her role more to a "warehouse," as members of the group – ranging from friends who were sewers to the Franklin County Quilter's Guild – physically prepared the kits from raw materials and assembled masks at home.
"I want to give credit to so many women in this community," Cross said. "Women who are quilters and sewers tend to have a stash of fabric, and a lot of them are using their own fabric, their own thread and their own elastic."
The group's work has been done in consultation with the Northwestern Medical Center (NMC) and Vermont health department officials, with the group still waiting Monday to hear from those organizations as to where masks may be most needed, according to Cross.
The hospital has also asked that Cross serve as a point person and delivery person for their efforts, allowing the hospital to limit in-person exposure for both staff and Cross during mask drop-offs and continue thinning foot traffic at NMC.
The St. Albans Face Mask Group is basing its face masks off a design shared by the Deaconess Hospital System, a hospital network based in Indiana.
As a result, there are specific supplies requested by the group, such as the breathable, 100 percent cotton fabric forming much of the mask and the specific strands of elastic – quarter-inch, eighth-inch and beaded elastic, according to Cross – needed for supporting the mask.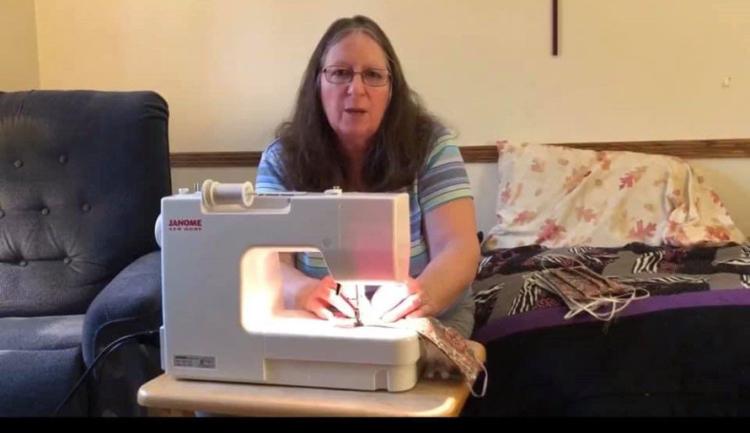 According to Cross, with the high demand for face masks and other communities responding much as the St. Albans Face Mask Group has, and with craft stores closed as "nonessential" in most places, supplies – those elastic strands in particular – have been hard to find.
"We're running low on supplies to make these," Cross said. "Stores are closed and you can order these online, but a lot of people are making these around the country right now, and the elastic used to go around the ears or go around the head I can't get anymore… and the supply I had purchased is gone."
While NMC is "adequately stocked with… personal protective equipment at the moment," per a statement from the hospital, hospital leadership said Monday they "are appreciative of the generosity" of groups like the St. Albans Face Mask Group who have reached out about donating fabric masks.
"We are so thankful for the outpouring of community support we've seen for our staff and our hospital," NMC's chief nursing officer, Deanna Orfanidis, said in a statement. "It's incredibly kind and thoughtful for people to spend their time sewing these masks, we want to say a big thank you to all those who've worked on this."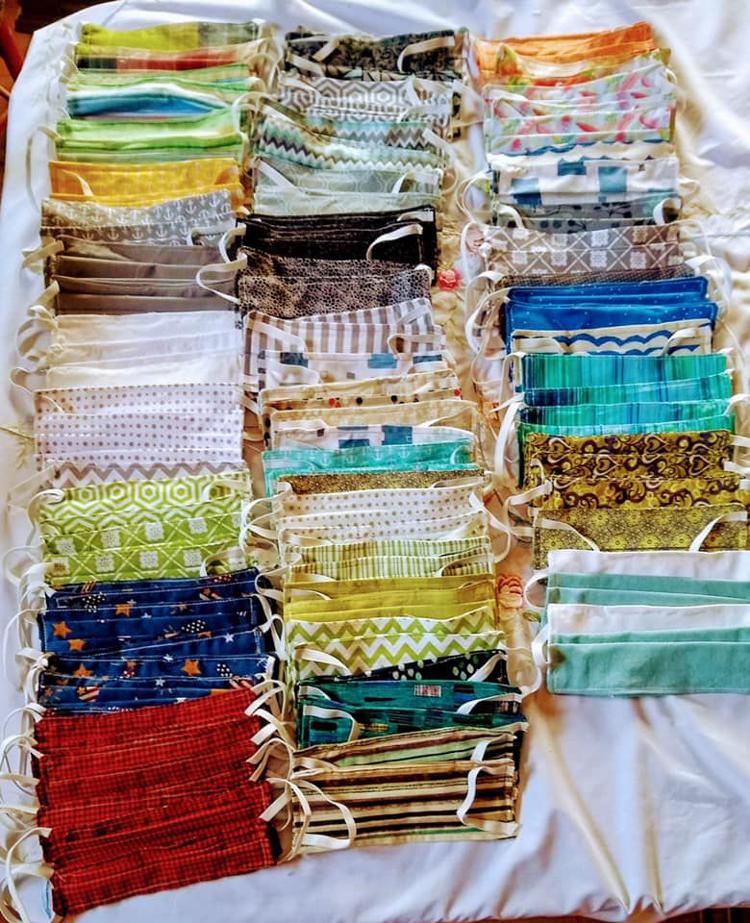 According to the Centers for Disease Control and Prevention (CDC), homemade fabric face masks like those being assembled by the St. Albans group are recommended as options during capacity crises when medical face masks are in short supply.
NMC is asking that anyone interested in donating personal protective equipment like surgical masks and isolation gowns reach out to the hospital Anna Krahn at akrahn@nmcinc.org.
The hospital is asking that those interested in donating other items reach out to Erin Ward at eward@nmcinc.org and those looking to contribute financially to support the "unprecedented need for [personal protective equipment] for staff and patients" and additional ventilators contact Denise Smith at dsmith@nmcinc.org.
Cross, meanwhile, is asking that anyone interested in supporting the St. Albans Face Mask Group connect with her through their Facebook page, which is accessible at https://bit.ly/2UuV9ua.
Cross, a 40-year nursing veteran who spent her career at NMC, had her own thanks she wished to offer to the medical community.
"I do want to give a lot of kudos to the Vermont Department of Health and Northwestern Medical Center, and to all health care workers wherever they are," Cross said. "I want to give a genuine thank you from our group for all the work they're doing."
Editor's note: Story updated at 10:24 a.m. to correctly identify a sewer in one of the photos as Gillian Joughin Ireland. The caption previously identified the sewer as Susie Dutkiewicz.