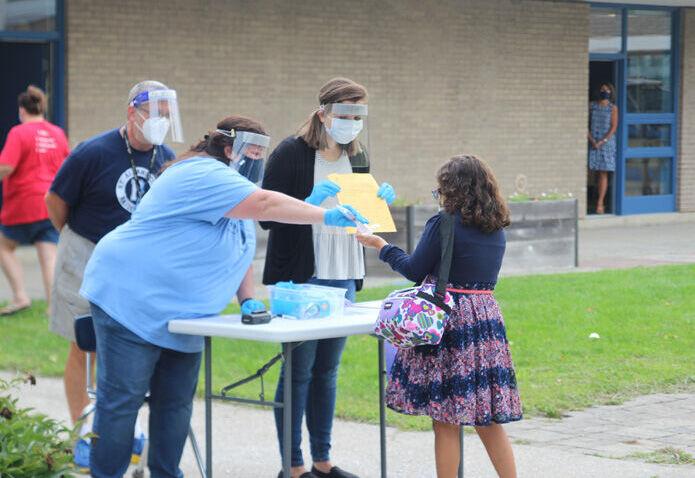 ST. ALBANS CITY – An individual at St. Albans City School has reportedly tested positive for COVID-19, according to a letter from the Maple Run Unified School District's (MRUSD) superintendent Kevin Dirth.
Dirth didn't specify in his letter whether the individual was a student or staff member, but said the individual had not been in the school the past four days and that there was currently "no recommendation nor reason for the school to be closed."
"We are working closely with the Department of Health and continuing to follow the necessary measures and protocols we and the state have put into place," Dirth said in his letter. "Because everyone has been on top of these measures, the possible exposure to others, while not zero, is small."
According to the superintendent, contact tracing by Vermont's health department was already underway.
"You will be notified by the health department if you or a close family member is considered a close contact and when exposure may have happened," Dirth wrote. "Please wait to be contacted by the department of health or contact them directly if you have a concern."
The superintendent also advised community members to visit the school district's COVID-19 Action Guide online and contact the district's COVID-19 hotline at 802-370-3966 or covid19@maplerun.org.
The school district recently announced plans to gradually transition more of its elementary students into four-day school weeks after initially reopening in September under a hybrid model that saw most students attend school in-person only twice a week.
As of Friday, only Kindergarten classes had started their transition to four-day weeks, according to the district's reopening schedule posted earlier this month.
As schools have started reopening statewide, several cases of COVID-19 have been identified in districts around Vermont. In most cases, health officials have said those identified with COVID-19 likely contracted the virus outside of the school.
Dirth, in his letter, wrote that MRUSD officials were confident with the health department's ability to respond to a case of COVID-19 at the St. Albans City School based off their response in other school districts.
"The health department has been shown to be experts at contact tracing and helping advise schools regarding next steps," Dirth wrote. "We are very pleased with their expertise and teamwork during this process and will continue to follow their recommendations."
A full copy of Dirth's letter is available on MRUSD's website at https://bit.ly/34ombsd.
"We will continue to keep you updated as appropriate," Dirth said in his letter. "Be well."