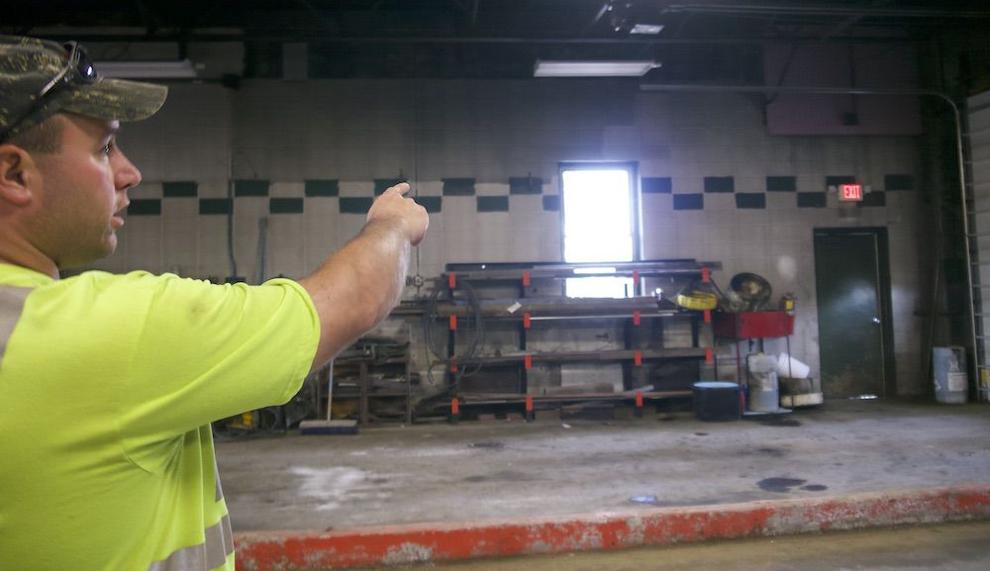 GEORGIA – The Town of Georgia has finalized the purchase of a parcel of land near its current town garage, a purchase heralded as a significant step toward the construction of a new highway garage.
In a statement released by the town Thursday, officials announced they were recruiting for a Garage Oversight Committee and were also looking to hire a project manager for preliminary work on a garage.
In a follow-up call with the town's selectboard chair Matt Crawford, Crawford said the town was preparing to have the construction of a new garage placed on a November ballot.
Voters approved the purchase for the property earlier this year, voting overwhelmingly to approve an $80,000 appropriation for purchasing the 5.4-acre lot ostensibly for a town garage during Town Meeting Day.
The town had wrestled through much of 2019 with making repairs at the town garage and moving toward its eventual replacement, spurred by a facilities report that found numerous structural and safety concerns at its current facility.
According to Crawford, Georgia's growing population – the town's recently-approved capital plan projected the town's population could swell to 5,000 by 2025 – and the current garage's inability to house modern equipment also factored into the town's decision to pursue a new garage.
"It really has outlived its usefulness as a garage," Crawford said. "We've got more roads, more demands on our road crew... It's wholly inadequate for the equipment we have and the people that we have."
The garage oversight committee has already been partially staffed by town officials, according to Georgia's press release. Town administrator Amber Baker, road commissioner and highway foreman Todd Cadieux, and selectpersons Jason Burt and Scott St. Onge are listed as members of the nascent committee.
"Ideally, we'll add three-to-five Georgia residents to the committee to assist us in making some of the decisions on the project," said St. Onge in the town's statement.
"We know this project will require community support and by including members of the public in the earliest stages, we hope to identify and address concerns our taxpayers may have."
According to Crawford, Georgia officials had met with counterparts in nearby Swanton and St. Albans Town for advice on preparing garage projects.
The Town of Swanton recently completed a new municipal garage and St. Albans Town is in the midst of building a new public works facility.
Georgia took some of its cues from St. Albans Town in particular, according to Crawford, leading Georgia to officially issue a "request for proposal" for a project manager as one of its first steps.
Responses are due early in 2020, according to Georgia's press release, and choosing a project manager will rest with the town's garage oversight committee.
"The RFP timeline is purposefully aggressive," Baker said in the town's press release. "We need a hard number to include in the 2020 budget and we'd like to approach voters with a bond request late in 2020."
The current town garage was built in 1978, according to town officials.
Decades later, gradual wear and tear and years of deferred maintenance led the garage to be listed among the town's most structurally troubled properties in a 2018 facilities report that found numerous deficiencies and safety hazards in its facilities.
Earlier this year, the Messenger toured the facility and saw many of those deficiencies firsthand, including exposed wires, exits pinched shut by settling walls and ventilation issues.
The garage itself also appeared inadequate for current highway equipment – each of the garage's archways showed signs of damage from municipal vehicles scraping against them.
Georgia has made temporary fixes to the garage this year, including the installation of a new roof, but officials appear to agree a new facility is needed.
"A new town garage will be a critical component in providing the services this growing community demands," Baker said in Georgia's statement.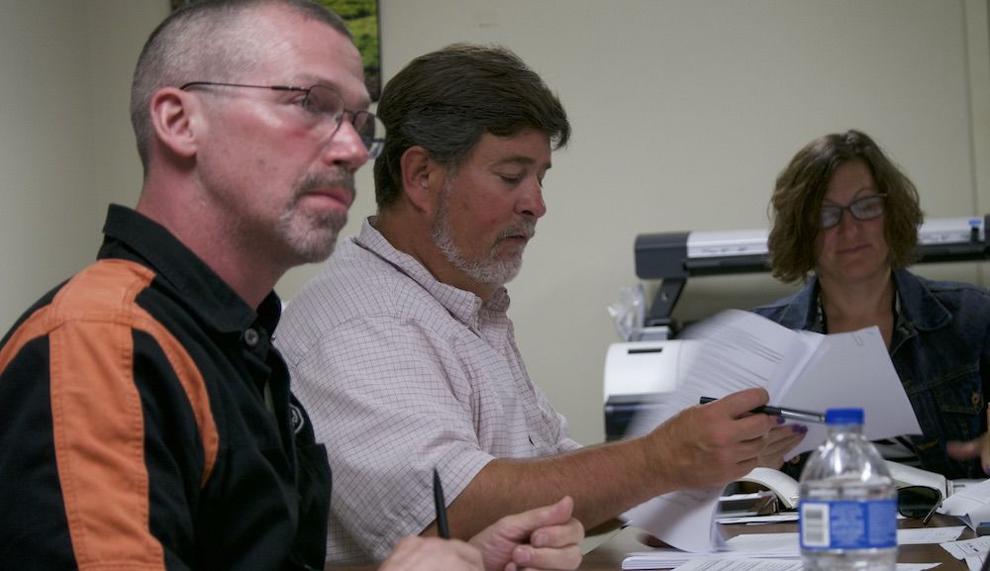 According to Crawford, the town was waiting for preliminary permitting and engineering to wrap up before finalizing its purchase of the 5.4-acre parcel from Olive and Gary Gilmond.
Officials appeared optimistic voters would agree and approve building a new garage next year.
"In the past, this community has been tremendous in approving requests for infrastructure upgrades and we hope that support continue when we present a reasonable and cost-effective way forward for a new garage," Baker said.
Those interested in serving on the town's garage oversight committee were encouraged to call the town's offices at (802) 524-3524 before Jan. 10.
Members must be Georgia residents and the selectboard will ultimately decide on the makeup of the committee.