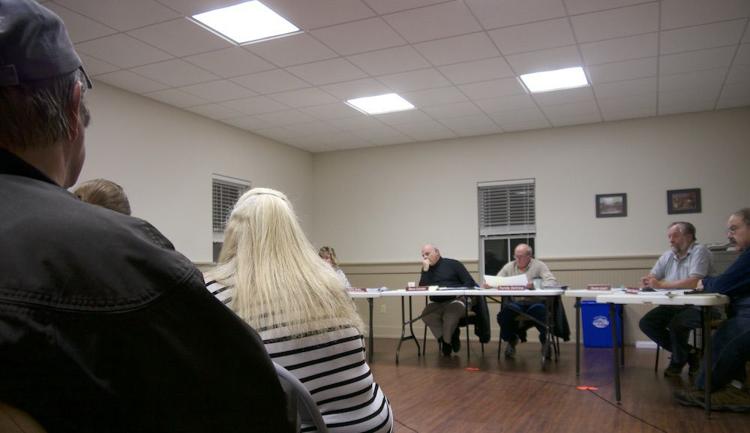 FAIRFAX – Residents near where Verizon has proposed erect a cell tower returned to Fairfax's selectboard Monday to question representatives from the communications company and again state their opposition to the proposed tower.
Save for a months-long pause earlier this year, the Town of Fairfax has for some time now been involved in ongoing negotiations around leasing a sliver of public land near Fletcher Road to Verizon for the construction of a cell tower.
Representatives from the company said Verizon was interested in the site as a way to best build capacity in southern Fairfax, where nearby towers were exhausting under pressure from increased data use.
When negotiations resumed earlier this year, residents living nearby the proposed tower site voiced opposition to the project, arguing everything from declining property values to health risks would follow the tower to the neighborhoods along Fletcher Road.
Residents brought those same concerns to the selectboard Monday when the board was scheduled to meet with representatives from Verizon.
Selectboard chair Steve Cormier warned that it would still be some time before the selectboard ultimately made a decision on a possible lease agreement with Verizon.
"We'll probably have other meetings with the folks at Verizon," Cormier said. "It's not going to happen in the next month."
According to representatives from Verizon, the tower would function primarily to relieve pressure from increased data use on nearby towers in Milton and Georgia, while expanding coverage within Fairfax's densely growing village area.
Per Brian Sullivan, a lawyer representing Verizon in its negotiations with Fairfax, those nearby towers were coming close to exhaustion. "We're closing in on this," Sullivan said. "That's why the funding's available for this site – some of these nearby sites are reaching their exhausting limits."
He said he couldn't confidently predict when Verizon users in the region would start seeing their service impacted, but warned, "it is going to happen if we don't do anything about it."
Pressed on whether or not the tower would expand coverage, Verizon's representatives said there'd be some expansion in the village area but warned it wouldn't fill all of the coverage gaps bedeviling the town.
"There will be some improvement in some areas of town, especially at the higher frequencies," Sullivan said. "This site is not designed primarily to eliminate coverage gaps, which Verizon knows is out there. It's to relieve pressure on a system where we know, from experience, it's going to increase until the system is not going to function correctly."
Sullivan also warned residents that the tower probably wouldn't be fitted for fifth-generation mobile technology – otherwise known as 5G – that, he said, probably wouldn't be rolled out in Vermont's rural areas for a while.
"5G has not been rolled out in Vermont at all, and when it is rolled out, it will be rolled out in the densest areas," Sullivan said. "The plan Verizon has for 5G in Vermont is very much centered on big population areas like Burlington, Montpelier and Rutland."
Audience members Monday asked the selectboard to share the dollar values connected with the possible lease agreement.
As contract negotiations are ongoing with Verizon, representatives from the Town of Fairfax declined to share those numbers during Monday's meeting.
Members also repeated previous concerns related to health effects of cellular towers, questioning why the town would expose them to what residents believed to be a cancer risk.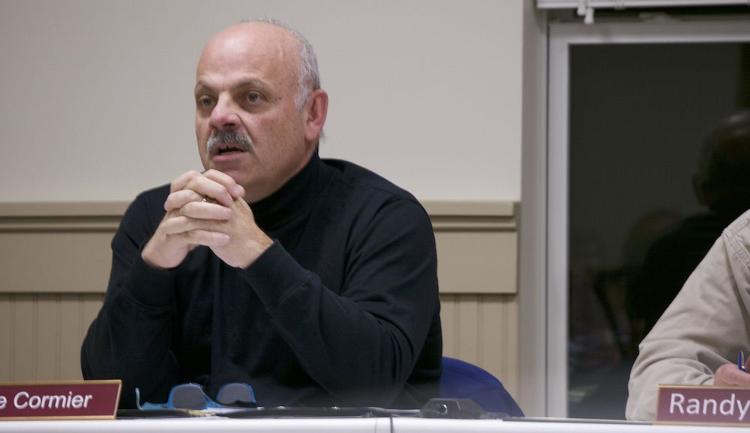 According to the American Cancer Society, there is "very little evidence" linking the presence of cell towers to an increased risk of developing cancer, as the energy levels of radio wave frequencies typically emitted by towers are well below those of the types of radiation known to result in an increased risk of developing cancer.
Studies on the possible impact a cell tower can have on property values have turned up mixed results, with a popularly-cited study from New Zealand finding cell towers can negatively impact property values while studies in the U.S. found both negative and positive impacts.
Following a previous meeting relative to the Fletcher Road cell tower, the Messenger asked the president of the Vermont Association of Realtors about whether or not the presence of a cell tower would impact property values in Vermont.
In her response, VAR's president and Orwell realtor Stephanie Corey suggested cell towers came with both positives and negatives for nearby homeowners looking to sell.
Obstructed views, she said, could negatively affect a sale, but she added, "I, myself, have had buyers terminate purchase contracts due to lack of high-speed Internet options and poor or nonexistent cell coverage."
Verizon had previously shared illustrations of what the tower would look like in notable locations in Fairfax, showing the tower would likely be visible from much of the village.
A more recent balloon demonstration conducted by Verizon proved it'd likely be visible from much of the town, residents said.
"At the end of the day, if somebody's coming up your driveway or driving down your street, and there's a 130-foot tower behind your house, it affects your property value," resident Robert Horr said. "There may not be a number behind it... but it might make someone say, 'Nice house, if only that tower wasn't there.'
"I think that is an impact, and it's an impact that the people who abut this – I'm one of them – are worried about."
Residents also said that the construction of a cell tower on municipal land near Fletcher Road, where the town had also pitched one day developing a recreational trail network of some kind, contrasted with goals outlined in Fairfax's town plan.
"The town plan does speak to wildlife corridors and protecting them, it speaks to natural resources and protecting them, it speaks to our scenic resources in town and protecting those, and it speaks to keeping public land open for recreation," said Catherine Dimitruk, a regional planner speaking only as a resident Monday. "This proposal doesn't accomplish any of those things."
According to Dimitruk, the proposed cell tower was universally opposed by those who attended a recent neighborhood meeting near the tower.
The board also received a petition with more than 100 residential signatures, primarily from areas nearby the proposed cell tower, opposing the town's possible lease agreement with Verizon.
Another Fairfax resident asked if the selectboard would be interested in placing the proposed lease on a town-wide ballot.
"It's going to change the landscape of our town forever," she said. "I was wondering if the board was interested in putting it on a ballot."
"I don't have an answer for you tonight," Cormier answered. "I'm not going to make any promises… but we can certainly have that discussion."
Members of the public questioned Verizon's representatives about whether the cell company had considered alternative sites for the tower and whether or not there were any contingencies planned should the town not agree.
Verizon's representatives responded that there were logistical considerations the company had to make when siting cell towers, including guaranteeing the tower could "hand off" service to the next towers in the network and guaranteeing the tower serviced enough customers to make it cost-effective.
According to Verizon's Andrew Davis, Verizon had considered initial alternatives before focusing on this site and, at the moment, the company was focused on this project and would consider contingency sites only if this project was defeated.
Residents also said they were concerned about pesticides used to keep the site for the cell tower, built into a wooded area, clear, and about how it would affect the natural aesthetics of the area.
Representatives from Verizon responded that, while Verizon had an internal policy against pesticide use, formal restrictions could be included in the town's lease agreement.
While much of the land was needed was already carved into the forest in the form of an existing trail, some additional clearing would be needed, representatives said.
Verizon would be amenable to surrounding the base of the tower itself with trees to block it from the view of possible hikers or hunters using the wooded area around the tower's proposed site, according to Davis.