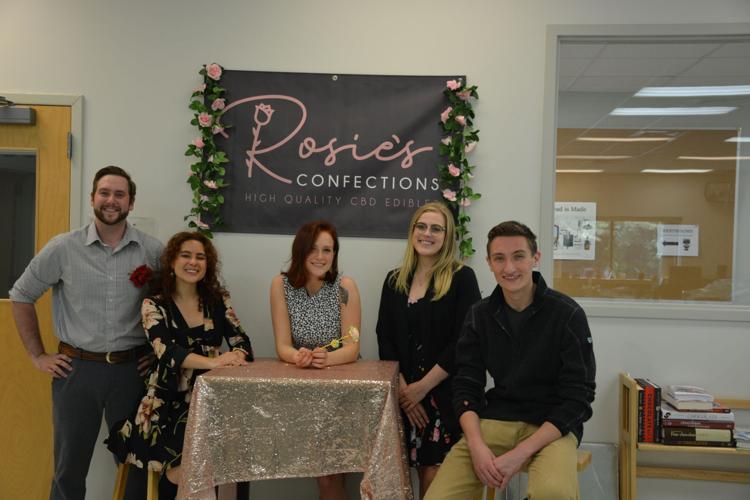 ST. ALBANS — In December, Emma Rose lost her father, Paul, to throat cancer. Now, she and her family are fulfilling his dream of a CBD company with Rosie's Confections.
For the two years prior to his death, Paul had been working on building a vertically integrated CBD (cannabidoil) company. The plan was to grow the hemp, extract the oil then create and sell products that included the oil.
After some struggles with investors and Paul's death, the plan has been scaled back. The company is starting with the confections – CBD infused chocolates – and has hired staff to do extraction of CBD from hemp once all of the needed permits are in place.
"We learned some hard lessons, but they were lessons that had to be learned," Emma said.
The company has rented space from Groennfell Meadery in the St. Albans Industrial Park and Emma began making chocolates in April.
"My experience is really in the culinary world," said Emma, who is just 21.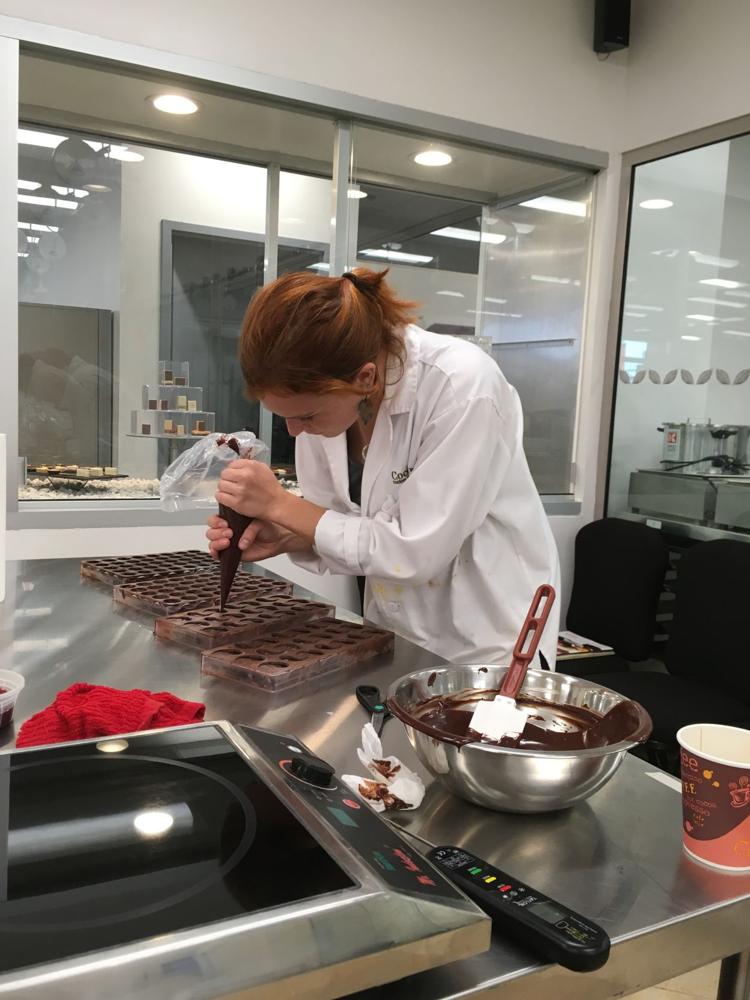 Previously, she worked more on pastries and baking. "Chocolate is a fascinating world," she said.
Her favorites include chocolate coated pralines and truffles. "I've been really into bonbons recently," she said.
Getting quality ingredients has been a priority for Emma. "They're made with fresh, local organic cream and butter," she said of her chocolates.
The cocoa comes from a California-based company that works closely with farmers and is fair trade. "A lot of these farmers will spend their entire lives growing cocoa and never taste chocolate," Emma said. Her supplier works directly with farmers to show them how the way they raise their cocoa impacts the taste of the chocolate, she explained.
"I really care about being sustainable," Emma said. Once the company has the needed permits for extracting CBD, she plans to work with local hemp farmers.
Paul had struggled with throat cancer, and it was during his battle with throat cancer that he became convinced of the potential medicinal benefits of cannabis. Chemotherapy "really affected his health quite a bit," Emma said.
He wanted to be innovative with cannabis products for health, she said.
Although he was in remission when the family began working on the company, his cancer returned last year. He became extremely ill in December and passed away just before Christmas.
"He brought our family together," Emma said. "Starting a business gave us direction, a focus."
Her mother works with Rosie's Confections and two sisters, home because of COVID-19, are also helping out.
"Paul was my mentor," Emma said. "He definitely had a lot more to teach me."
To honor his memory and fight the illness that killed him, the family formed a Relay for Life Team, Purple for Paul.
"When I heard about Paint the Town Purple, I was like 'I can paint my chocolates purple,'" Emma said.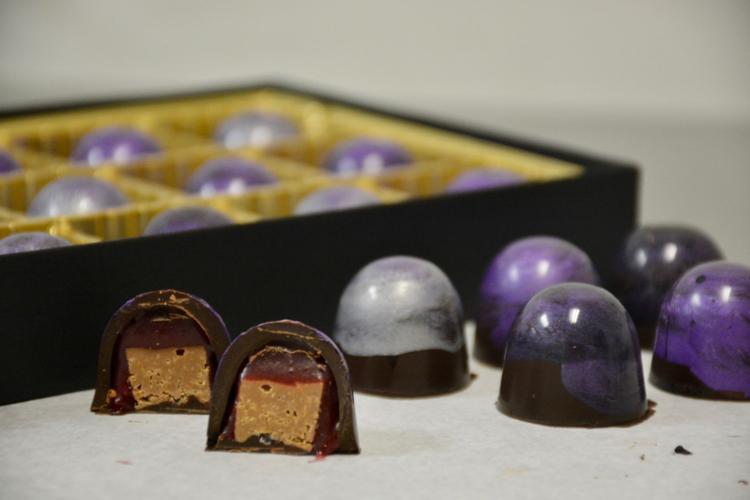 She has created a Blackberry Marvel Bonbon with a blackberry caramel around a crunchy almond center and a chocolate shell made with 81 percent dark chocolate. There is no CBD in these bonbons. Proceeds from the sale of these chocolates benefit Relay for Life.
Rosie's Confections are currently available online at rosiesconfections.com. Items may be shipped or picked up at the company's St. Albans facility. Rosie's Confections are also sold at the Burlington and Northwest farmers markets.