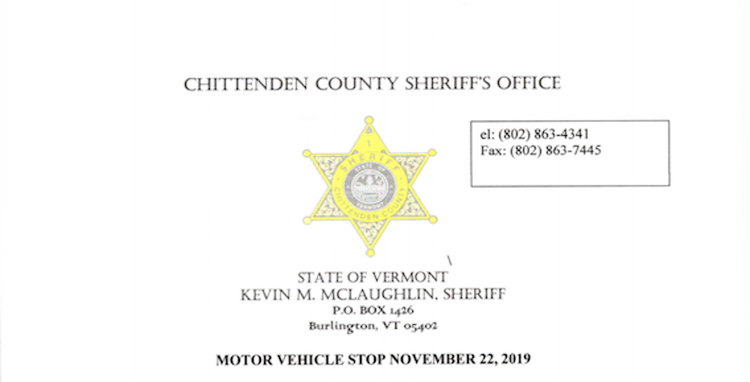 SOUTH BURLINGTON – An investigation by the Chittenden County Sheriff has determined a sheriff's deputy did not violate the department's fair and impartial policing policy when he reported a farmworker living in Franklin County to immigration authorities during a November traffic stop.
Late last November, the sheriff's department became the subject of statewide headlines when a deputy conducting a traffic stop near South Burlington reported one of the vehicle's passengers, 21-year-old Luis Ulloa, to Border Patrol after finding the passenger had a Mexican passport.
According to the Chittenden County Sheriff's Department (CCSD), the deputy had believed there "had been a violation of federal criminal laws by some of the occupants of the vehicle" when the deputy in question, Deputy Jeffry Turner, chose to involve Border Patrol in the traffic stop.
In a report issued Friday, Sheriff Kevin McLaughlin said an investigation into the incident had concluded Turner "acted in a manner consistent with the Department's Fair and Impartial Policing Policy, as well as Vermont and federal law."
Fair and impartial policing policies are policies adopted by state and local law enforcement agencies limiting the agencies' ability to enforce federal immigration law.
CCSD's policy limits officers' involvement in the "enforcement of civil immigration law" but confirms officers' "authority to enforce federal criminal law."
Additionally, the department's policy asserts "unauthorized border crossings by persons who are not U.S. citizens or nationals can be a federal crime."
In the report provided by McLaughlin's office, Turner stopped a vehicle carrying Ulloa and three others for driving more than 85-miles-an-hour in a 55-mile-an-hour safety zone, leading McLaughlin to believe Turner had "sufficient and reasonable grounds" to conduct a traffic stop.
The occupants of the vehicle were mostly unresponsive to questioning, according to McLaughlin's report, with three of the occupants relying on a fourth passenger to act as a "'spokesperson' for the driver."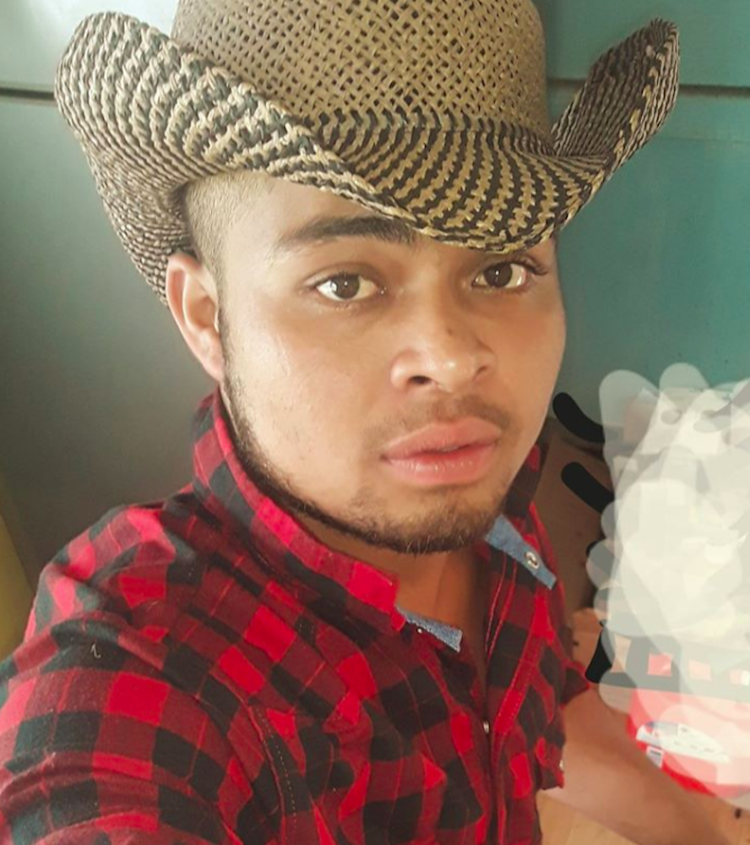 According to McLaughlin, Turner concluded the vehicle did not belong to any of the occupants and that the driver, as well as all three passengers, did not have a driver's license.
The passenger serving as a "spokesperson" reportedly told Turner the driver was "here illegally" and was "out on bond."
Both the driver and a passenger in the back seat of the vehicle, later identified as Ulloa, presented Turner with Mexican passports when Turner requested information from each occupant for identification.
"[Turner] at this point felt that he should contact the U.S. Customs and Border Protection office in Swanton," McLaughlin wrote. "He indicated that the reason for doing so was his concern that the situation presented a circumstance where an illegal border crossing or smuggling was in progress."
Upon arrival, federal immigration authorities concluded Ulloa had previously been deported and had reentered the U.S. illegally, leading them to detain Ulloa.
Turner issued the driver a civil citation for driving without a license and only gave the driver an oral warning for speeding.
According to McLaughlin's report, Turner's concern about a possible illegal border crossing or human smuggling incident meant the deputy was assisting in enforcing federal criminal laws rather than civil immigration law.
"From the information made available to me, I have concluded Deputy Sheriff Turner... acted in a manner consistent with the Department's Fair and Impartial Policing Policy, as well as Vermont and federal law," McLaughlin wrote. "Indeed, his conduct was a model of sound law enforcement practice and procedure."
According to McLaughlin's report, the only information provided to the investigation was a written report from Turner, as witnesses of the November traffic stop either declined to testify or did not respond to requests.
While McLaughlin said he attempted to contact two other passengers in the vehicle carrying Ulloa, those attempts were met by an attorney who told CCSD's attorney it was not their "wish at this time to be interviewed" about the November traffic stop.
In response to McLaughlin's report, the Burlington-based advocacy group Migrant Justice, which previously brought attention to Ulloa's arrest and organized a protest at CCSD's headquarters in December, issued a statement saying the organization "strongly disputes Sheriff McLaughlin's description of the incident in question and unequivocally denounces the conclusion that Deputy Turner's conduct did not violate department policy."
"We are actively pursuing avenues for independent investigation and legal remedy," the statement read. "We believe that the truth will prevail and that those responsible for Luis Ulloa's deportation will be held accountable."
According to a previous statement from Migrant Justice, Ulloa has worked on farms in New York and Vermont for the past four years and sent money back to family in Mexico.
He was residing in Franklin County at the time of the November traffic stop.
Migrant Justice estimates that there are 1,500 undocumented migrant workers in Vermont, with many staffing the state's dairy farms.
Read McLaughlin's report below: