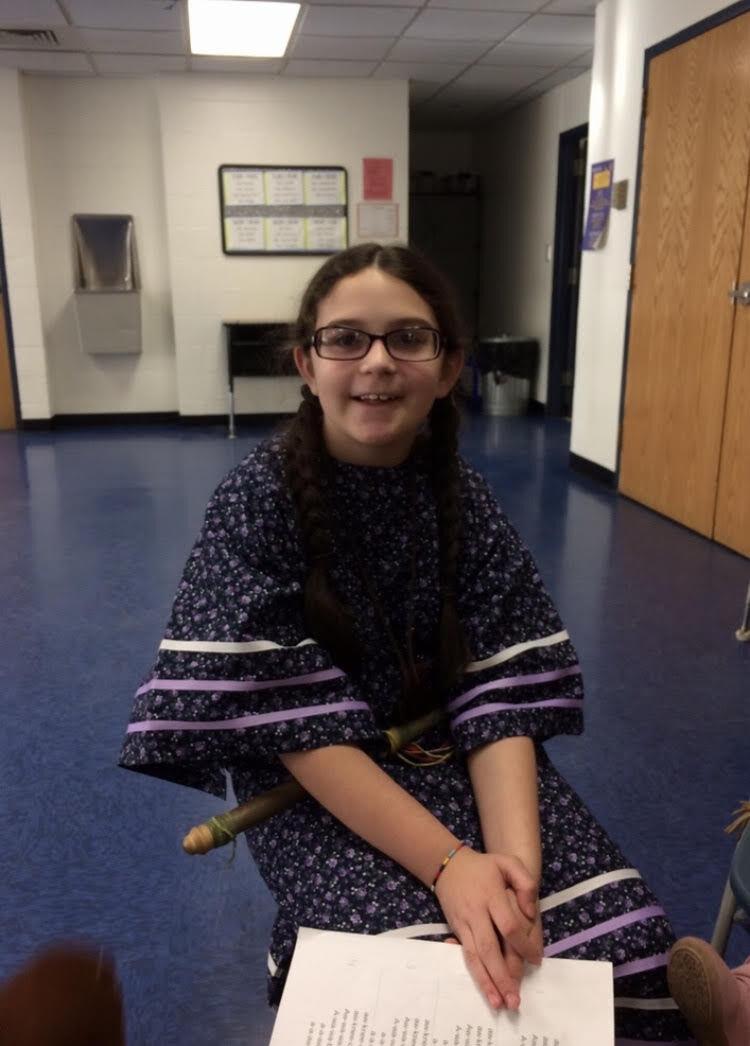 SWANTON – When a CNN graphic seemingly dismissed Native American voters as "Something Else," Sage Gould, a local 10-year-old from the Abenaki community, decided she needed to say something.
With some encouragement from a teacher, Sage wrote in a short email to the news network that the graphic had made her "feel really sad, because we were the first people of this country and we never get recognized for that."
"Maybe next time," Sage wrote, "you could do better and recognize all races of this country."
"Calling us 'something else' – that just isn't right," Sage told the Messenger during an interview this week. "It doesn't feel right to me."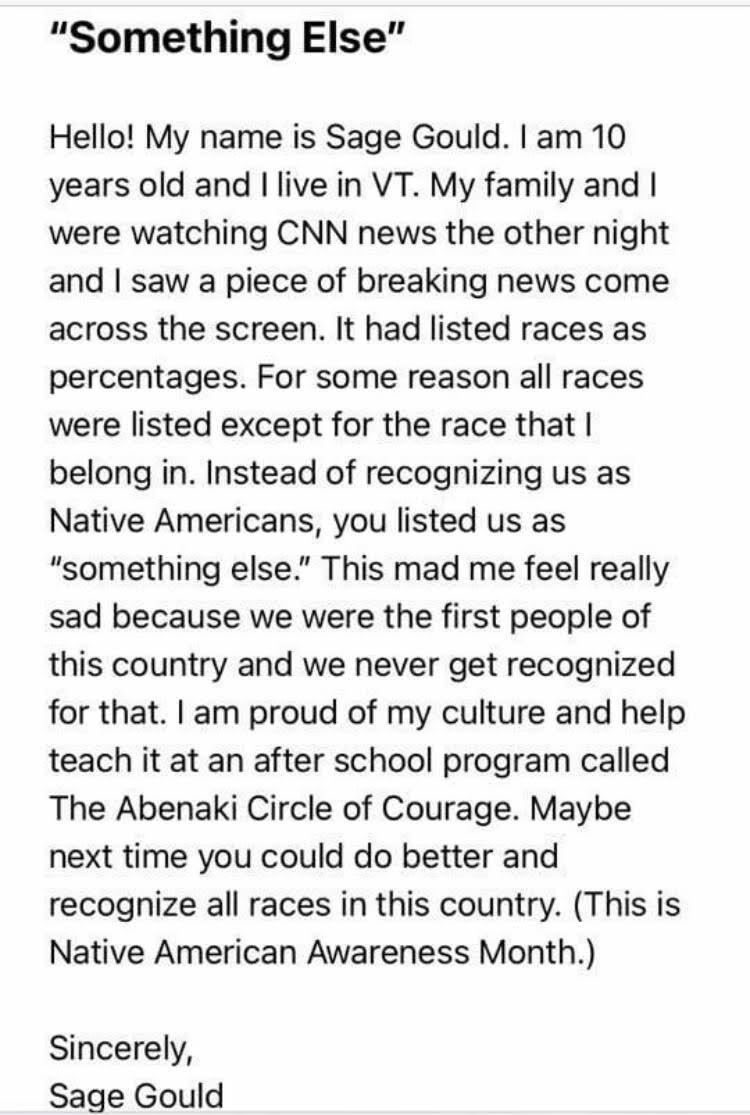 The graphic in question, detailing the demographic breakdown of voters in the 2020 election, sorted voters according to race, listing white, Black, Latino and Asian American voters. Voters not belonging to those four demographic groups were listed as "Something Else."
CNN has been widely criticized by Native American communities for the graphic, with many accusing the network of essentially erasing Native American voters when covering an election where a record six indigenous representatives were elected to Congress and Native American voters likely swung key battleground states in a hotly contested presidential election.
Some even noted the timing, as election day – and CNN's subsequent elections coverage – falls within the first days of National Native American Heritage Month.
Immediately following the graphic's use, the Native American Journalists Association condemned CNN's graphic, saying "this type of language continues the efforts to erase Indigenous and other voters who don't neatly fall into the race categories listed in the graphic."
For Sage, being dismissed as "something else" was another example of the discrimination she faces as a Native American. The fifth grader said she'd been picked on in the past due to her Abenaki heritage that, as a drum leader in the Abenaki Circle of Courage afterschool program, she's proudly helped share.
"I've been picked on," Sage said. "I've been told being Native doesn't matter, but it does."
CNN has, according to a Los Angeles Times reporter, apologized for its graphic.
In Sage's case, CNN never replied to her email. Thousands of others have, however.
Her mother, Stacey Gould, shared the message to both her personal Facebook page and in a larger social media group, Social Distance Powwow. It is in the latter group where a copy of Sage's email has effectively gone viral.
Thousands of people from Native American communities across the country have "liked" and shared the post. Hundreds commented below it, with most telling Sage how proud they were of her for speaking up to CNN like she did.
"Sage for President," read at least one comment.
When asked about what inspired her to share Sage's message, Stacey said she wanted more people to hear what Sage had to say. "It's very important to have our kids have a voice," Stacey said. "It's one thing we teach – kids need to have a voice."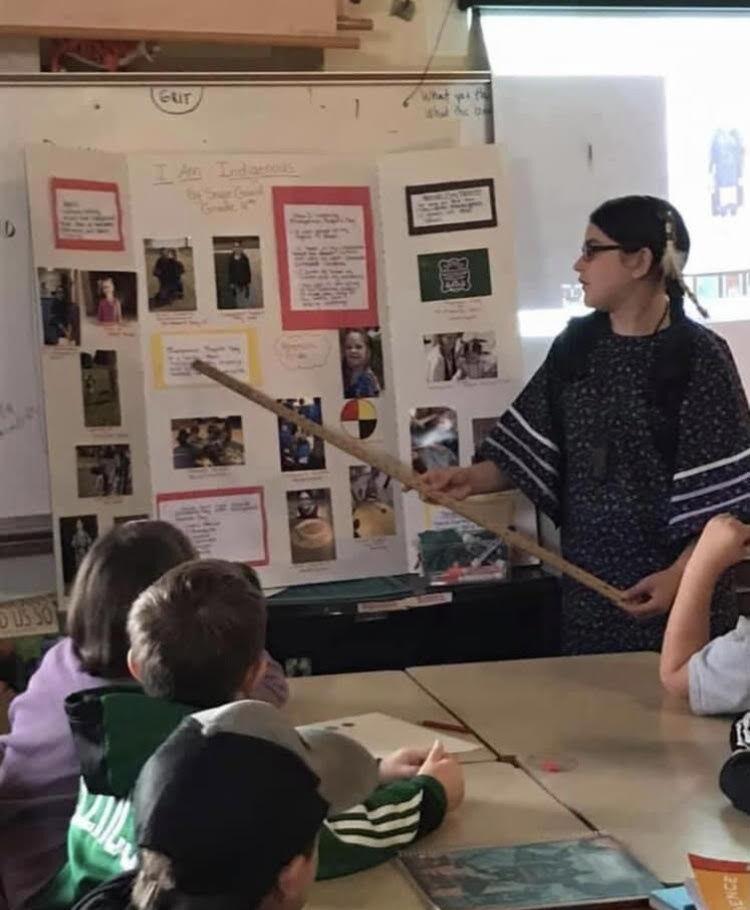 Stacey said she believed the message struck a chord within the Social Distance Powwow group because of a shared experience Native American communities have had in the U.S. "We've all been treated the same," Stacey said. "We've always been pushed to the side."
As Sage's letter circulated and continued garnering a following in the week or so after CNN's graphic aired, the interactions have only added to the groundswell of pride Stacey has for her daughter as she watches Sage become more confident and outspoken.
"I'm very proud," Stacey told the Messenger. "I feel, at some point, she's going to make a difference. Whether it's at school in student council or just growing up and having the leadership skills she has, I feel like she's going to go places. I feel like we need more people like that."
Sage, meanwhile, says she hopes she hears an apology from CNN as well, both for herself and for members of her community.
"I'm a member of my community and want to make sure we're treated respectfully," Sage said. "We've always been treated very badly and, for once, I'd like for us to be treated nice."
Editor's note: This story was edited at 7:09 p.m. to correctly identify that Sage Gould is a fifth grade student. A previous version of this article identified Gould as a fourth grader.