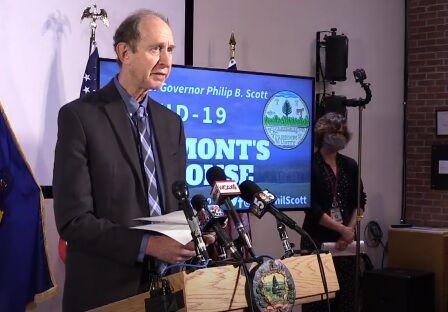 MONTPELIER, Vt. – In response to a surging number of COVID-19 cases, Gov. Phil Scott has ordered bans on multi-household gatherings, suspended certain sports programs, and closed bars and clubs under a set of strict guidelines revealed Friday.
Under Scott's new orders, restaurants are still allowed to remain open to in-person dining, but all "customer-facing businesses" like restaurants and gyms are required to maintain daily logs of everyone entering their business.
The new order also bolsters the state's contact tracing efforts by requiring Vermonters' compliance with health department calls and is encouraging businesses to resume remote working and telework options to the "maximum extent possible."
The governor's order is currently set to expire on Dec. 15, the current sunset date for Scott's emergency declaration regarding COVID-19 and when Scott is expected to extend his emergency order at least another month.
Here's what you need to know about the governor's latest order.
Both indoor and outdoor gatherings involving people from multiple households have been banned under the governor's latest public health order.
Restrictions on social gatherings come as many of the outbreaks currently tracked by Vermont's health department have been tied to small, interpersonal gatherings like Halloween parties and baby showers.
Under the governor's latest order, Vermonters are allowed to gather with people living in the same residence and, for people living on their own, the order allows for meetings with immediate family.
"I know for many of you, this is incredibly discouraging, especially because many of you have worked so hard and we've had much success for so long," Scott said on Friday, "but the fact is that people getting together, not being careful and letting their guard down is why we're in this position today."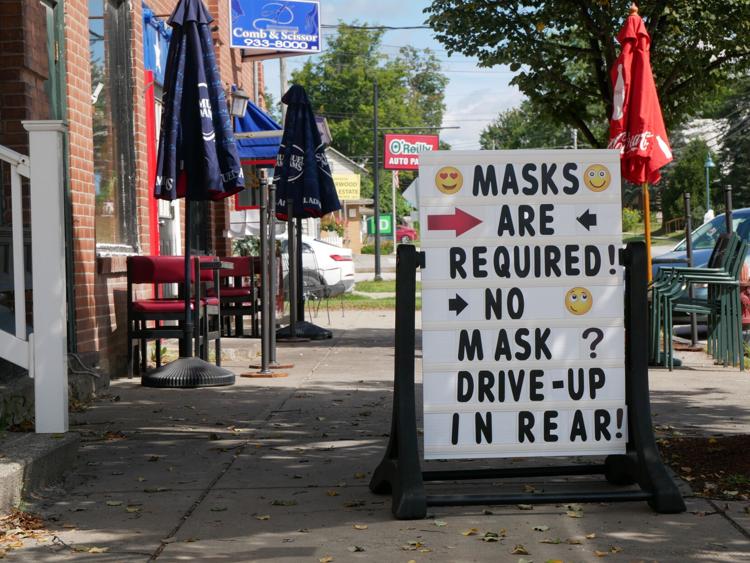 Bars, breweries and clubs have been ordered to close to in-person visits while restaurants can remain open under strict public health guidelines.
Under Scott's latest order, bars and clubs have been ordered to limit their services to only curbside pickups and delivery, something health officials said stemmed from recognizing bars and clubs as public gathering places.
While the governor's orders now set a 10 p.m. curfew for indoor eating in restaurants, indoor dining is otherwise allowed to continue so long as restaurants seat people only with other members of their household.
Restaurants, like other "customer-facing businesses" like gyms and museums, are now required to keep a daily contact log of all employees, guests and customers in order to assist Vermont's health department with contact tracing.
Alongside bars and clubs, recreational sports programs have been suspended under Scott's orders.
Sports not covered by Vermont's Agency of Education and not tied to schools have been ordered to temporarily suspend trainings, leagues and competitions amid the current surge in COVID-19 cases.
During the Scott administration's news conference on Friday, the governor said sports programs were seen, much like clubs and bars, as a place for people from different households to gather and potentially spread COVID-19.
School-sponsored sports are allowed to continue under public health guidelines authored by the Vermont Agency of Education.
Gatherings connected to sporting leagues have been tied to several ongoing outbreaks fueling the state's current surge, including an initial outbreak tied to a Washington County ice skating rink.
"Admittedly this was hard for me, because our kids are trying so hard," Scott said during Friday's news conference, "but it continues to be another opportunity for gathering and can spread the virus among multiple counties and multiple schools."
The governor said he would consider reopening recreational sports leagues in the near future. "As we move forward, we'll be looking at this every week," Scott said, "and I hope youth sports will be one of the first things to reopen."
College students who are returning home from a college either inside or outside of Vermont are being ordered to temporarily quarantine.
With the new order, college students are now being asked to quarantine for either 14 days – the reported incubation period for the novel coronavirus causing COVID-19 – or for seven days pending a negative COVID-19 test.
The quarantine is required for all students returning to a Vermont home regardless of whether the college is either in-state or out of state, according to text from the governor's order.
Under the governor's order, a test for COVID-19 is "strongly encouraged."
Scott's orders also ask that businesses resume working remotely to the "maximum extent possible."
"In person meetings are strongly discouraged and all meetings should be held by telephone or electronically to avoid in person meetings whenever possible," the governor's order reads.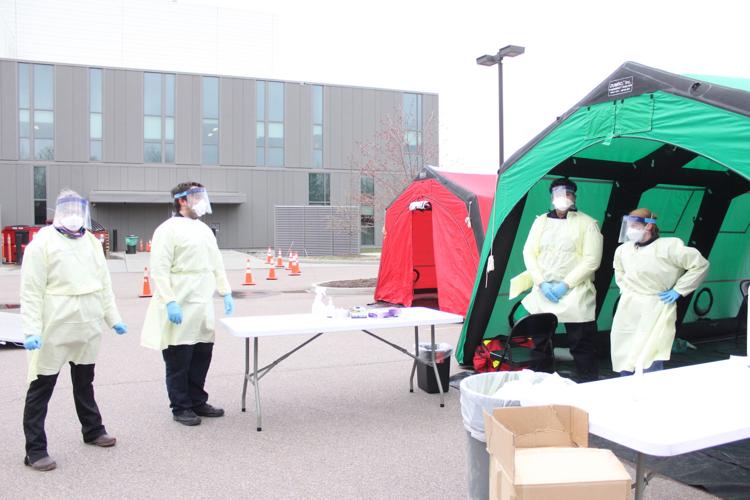 The order explicitly calls for Vermonters to comply with contact tracing.
Language in the order explicitly directs Vermonters to "comply with requests made by the [Vermont Dept. of Health] Contact Tracing Team."
Vermonters identified as either a case of COVID-19 or potential close contact are asked to:
"Promptly answer calls or otherwise respond to the VDH Contact Tracing Team;
"Provide full, complete and truthful information concerning places they have been, activities they have engaged in and persons with whom the individual has had close contact, including contact information when possible; and
"Comply with all VDH recommended quarantine and isolation periods and testing."
Failure to do so could result in a referral to the Vermont Attorney General's Office for enforcement, according to language in Scott's order.
During Friday's news conference, administration officials referred to a Halloween party somewhere in Vermont where contact tracers struggled with reaching contacts and, according to human services secretary Mike Smith, some responding contacts had lied when reached by the health department.
The health department, on Thursday, reported challenges with reaching attendees of a Halloween party in Milton and a recreational bowling league in Colchester, prompting the department to send out a statewide news release asking for help in identifying attendees at either event.
"We need people to be cooperative and honest when they call," Scott said.
New public health restrictions were ordered amid a newfound surge in COVID-19 cases both in Vermont and in the wider U.S.
With as many as 17 ongoing outbreaks and two single-day records in the amount of new COVID-19 cases this week, state health officials stressed Friday the governor's orders would be needed to slow a growing spread of COVID-19.
"You all know that we rely on data to guide each and every decision we make," Vermont's health commissioner, Dr. Mark Levine, said Friday, "and that data has shown us a clear picture of a rising tide that could have serious consequences."
According to Levine, the percentage of COVID-19 tests identifying a positive case of the virus – or Vermont's positivity rate – was at roughly 1.7 percent as of Tuesday.
While still far below those reported in most other states, 1.7 percent was still a marked increase from the 1 percent or less state officials had become accustomed to reporting throughout the summer, when only a handful of new cases of COVID-19 would be identified each day.
Hospitalizations were also on the rise, according to Levine, resulting in, as of Friday, 21 people currently being treated for COVID-19-related illness in Vermont's hospitals.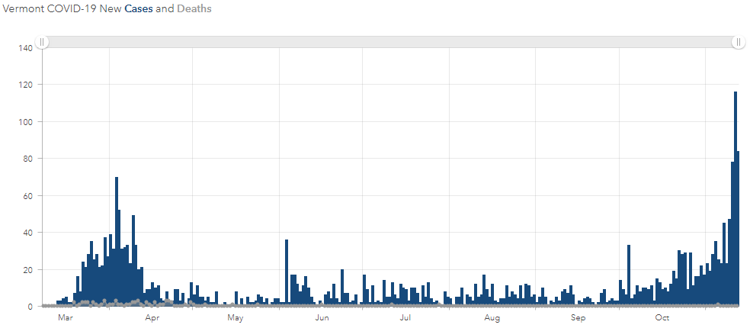 Vermont's health department reported 84 additional cases of COVID-19 Friday morning, bringing the state's total to more than 2,700 people.
As of Friday, 59 had died in Vermont due to complications of COVID-19.
Vermonters are advised to continue public health practices like social distancing, avoiding crowds or large gatherings, and complying with the state's mask mandate.
"If we can act at this critical moment in time, our actions can still make a difference," Levine said during Friday's news conference.