This Weekend with Bridget is a recurring column. Every week she recommends a place to go or a way to have fun at home. Send her an email at bhigdon@orourkemediagroup.com.
This weekend's adventure: Visit PK Coffee, a shop with delicious coffee, house-made baked goods and a neighborhood feel.
What to know: PK Coffee has two locations: on Foundry Street in Waterbury and on Mountain Road in Stowe. Both are open on Saturdays and Sundays — Waterbury from 8 a.m. to 3 p.m. and Stowe from 8 a.m. to 1 p.m.
My experience: During my mid-bike ride stop at PK Coffee in Waterbury last weekend, I recalled my first visit to the shop.
Last fall, I visited PK Coffee for the first time on a group ride for female gravel cyclists. Nearly 25 of us rode from Cochran's Ski Area in Richmond to PK Coffee in Waterbury and back again — about a 26-mile ride.
It was unseasonably warm for November. The sun was strong as we pedaled along the Winooski River in shorts. When the pavement of Duxbury Road gave way to dirt and gravel, the crunch under our tires was music to our ears.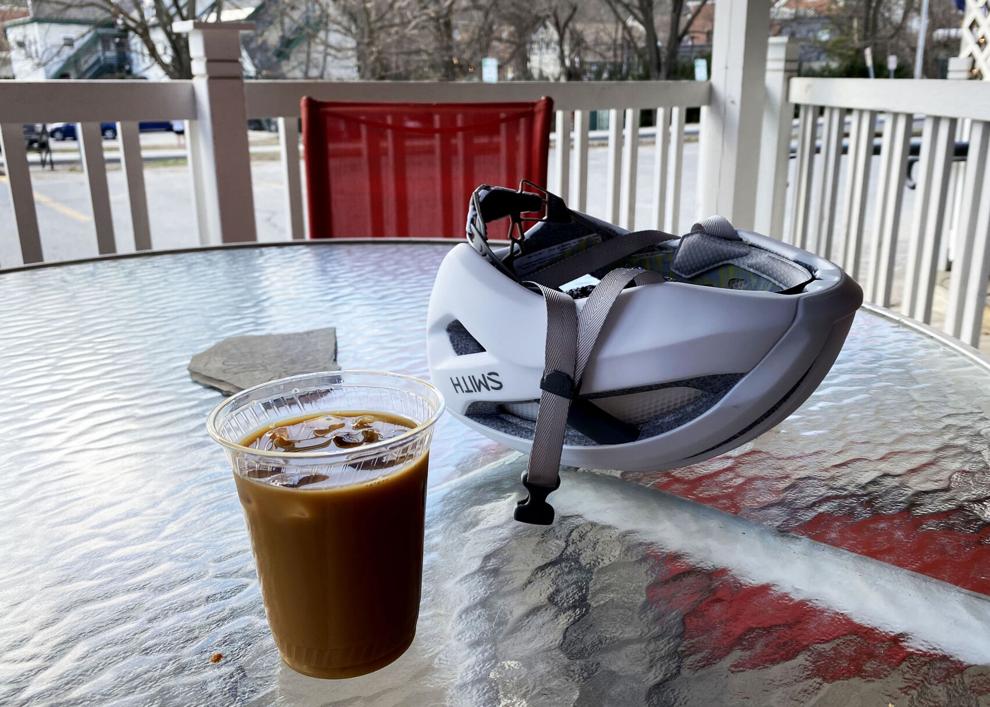 We rode "no drop-style," meaning no one would be left behind. We rode casually, side by side to chat about our jobs, our families and our cycling experiences. I often bike alone, so to meet and ride with women of differing abilities who love the sport as I do was empowering and exhilarating.
When we rolled up at PK Coffee in Waterbury, the shop's owner, Katrina Veerman, was waiting for us. Standing socially-distant outside later with our coffees and pastries, Katrina told me she opened a location in Stowe first, in 2016, soon after moving back to Vermont from San Francisco. The Waterbury location followed in 2020.
Veerman said she'd already been impressed with the way skiers and cyclists had embraced the shop. She hoped more would make it part of their routine.
Last weekend, I arrived about 20 minutes before closing time. I leaned my bike against the side of the building and headed inside, my cycling shoes clicking on the tile floor.
I ordered a cold brew and took it outside to the porch, where I sat feeling grateful for early spring sunshine, quiet gravel roads and two strong legs.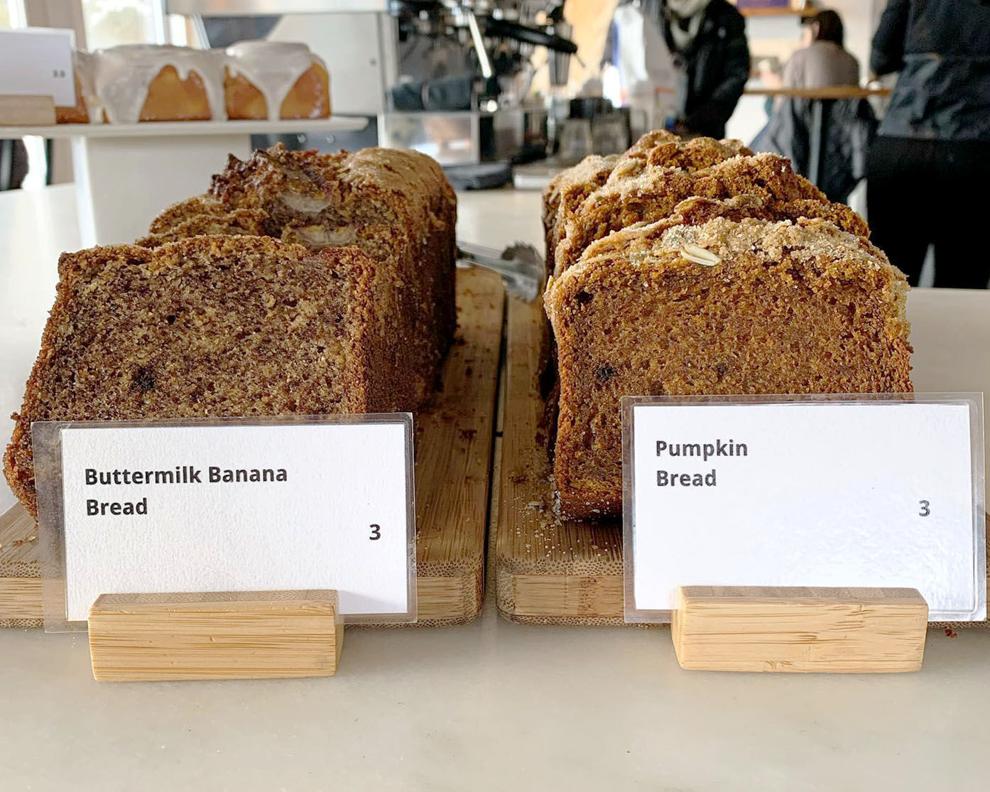 Behind the name: PK Coffee was named in honor of Katrina's great uncle, Pierre Ketellapper, who owned a coffee importing and roasting business in Belgium before and after World War II, according to the shop's website.
What's on the menu: You'll find coffee classics like cold brews, lattes, cappuccinos and espressos on the menu. The Devon, a latte made with maple syrup from Rooney Farms in Morrisville, is wonderful.
In it's drinks, PK Coffee uses Counter Culture Coffee, a North Carolina- and California-based roaster, and Sweet Rowan Farms milk from West Glover, VT.
A variety of milk alternatives are also available, including house-made almond milk. PK Coffee features local roasters like Vivid, Broadsheet and Brio from time-to-time. Check Instagram for updates.
Non-caffeinated drinks and a selection of sweet and savory baked goods are always on the menu as well. Croissants, scones, homemade granola bars, sweet breads and cinnamon buns made with Elmore Mountain Flour are often in the rotation.
Go this weekend: PK Coffee would be a great place to stop before or after a hike in central Vermont, like Stowe Pinnacle, Mount Mansfield or Mount Abraham. You could also walk, run or cycle the Stowe Recreation Path.