This weekend's adventure: Experience a little place with big heart this weekend by visiting the Bakersfield Village Deli for food and conversation.
What to know: Bakersfield Village Deli is a small yet busy convenience store offering grocery staples, craft beer and wine and a deli menu of sandwiches, salads, pizza and poutine.
Located on North Main Street in Bakersfield, Village Deli is open from 7 a.m. to 7 p.m. Tuesday to Thursday, 7 a.m. to 8 p.m. Friday and Saturday and 7 a.m. to 6 p.m. Sunday.
My experience: The sun was dipping in and out of the clouds, reflecting brightly off of the remaining snow as I drove the hilly 15 miles on Route 36 to Bakersfield from the Interstate.
I was on my way to visit Jen and Shaun Montague, the owners of Bakersfield Village Deli, who had invited me to stop by the market for lunch. When I arrived, the parking lot had all the makings of the upcoming mud season, puddles and dripping eaves and a warm breeze that blew the OPEN flag to and fro.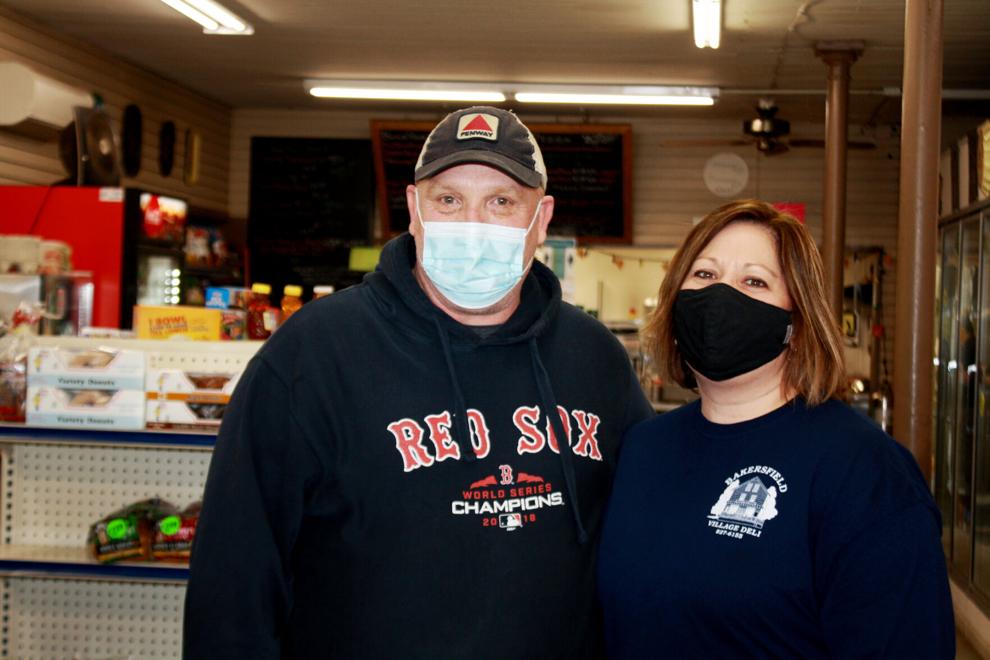 Inside, Jen was at the check-out counter, and together we remarked at what a small joy it is to be able to leave the door open in early March.
The Montagues opened Bakersfield Village Deli in October 2016, with help from friends, family and what Jen said was "blood, sweat and tears." The deli takes its name from the Village Bed and Breakfast, which was once located in the building next door and run by relatives of Shaun.
"This was definitely not part of the plan," Jen said, gesturing to the store around her.
Owning and operating their own business did not cross the Montagues' minds until Shaun lost his corporate job in Burlington was in need of a fresh start. At that time, the building on North Main Street with its narrow porch and sloping roof was vacant and had been for two years. Shaun, a Bakersfield native, saw the opportunity to return the store to its general store roots.
"We said at the very beginning that we wanted to be known for our cleanliness and our friendliness, and I think that's still true today," Jen said.
Village Deli is neat and tidy, with bright lights and small aisles filled with grocery staples, soft drinks, coffee and candy. Local honey sits in a place of honor on the counter and a robust collection of Vermont-made craft beer and cheese sit in the cold case.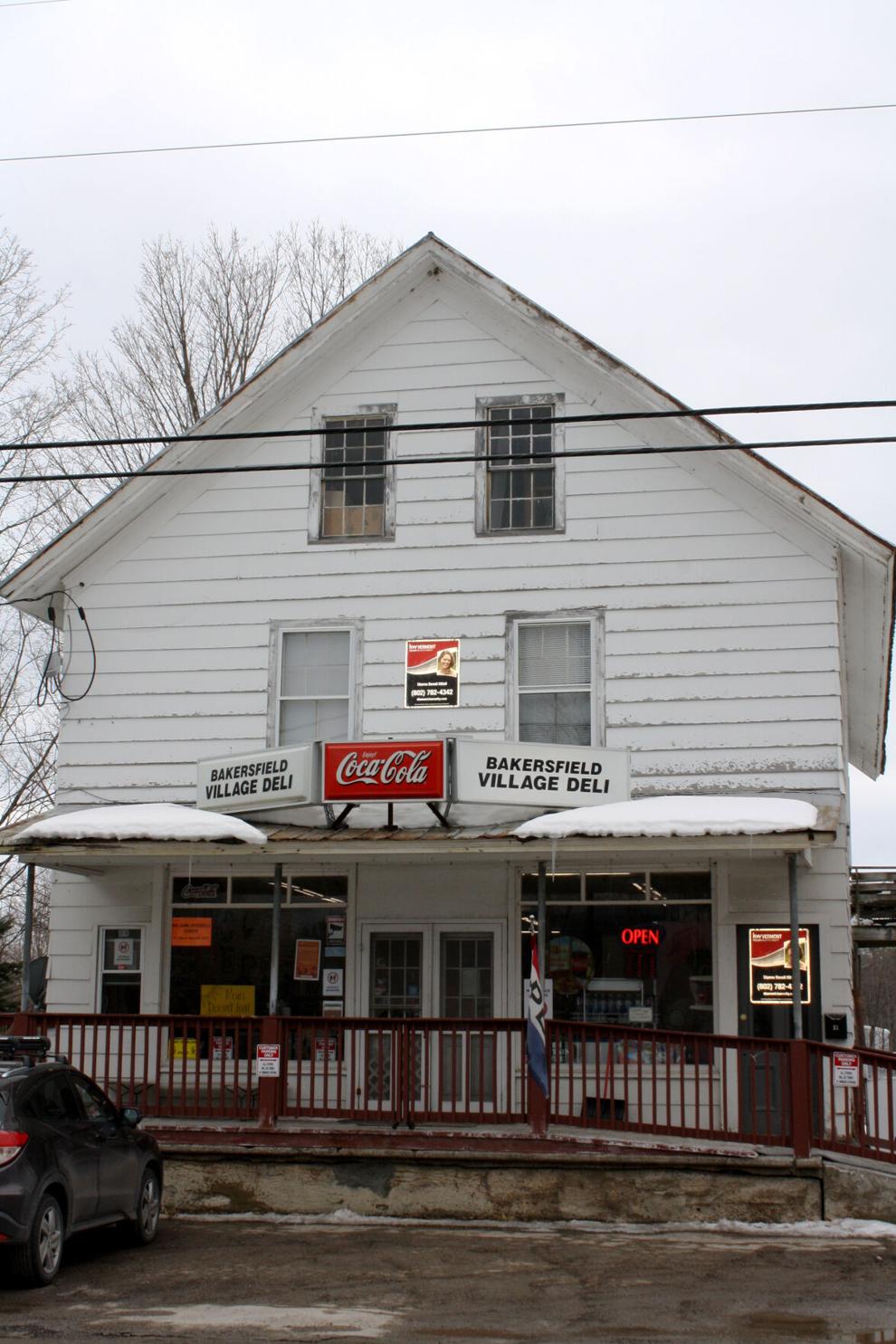 Village Deli is proud to serve the area's sugarmakers, who come in from the woods at lunchtime, wipe their boots on the mat and order a sandwich. During my visit, several regulars came and went, remarking that the spring-like temperatures would cause the taps to flow this week.
"Sugaring keeps us busy in March, a month that could be very slow," Jen said.
While Shaun manages Village Deli during the day, Jen is usually there in the early mornings and late evenings. Since the pandemic, she's been working her other job remotely from home, which has allowed her the flexibility to spend more time at the store.
"We've worked more in the last year than we ever have before," Jen said, referring to the need to install plexiglass and other safety measures and to cover the shifts of staff who weren't comfortable working during the pandemic.
Sandwiches and more: At the deli in the back, I joined others in ordering lunch. I built my own wrap with smoked turkey, sharp cheddar and tangy banana peppers. Others ordered specialty subs, like chicken parmesan or meatball.
Regularly on Facebook, Village Deli will share the day's dinner specials like pot roast, shepherd's pie or buffalo chicken salad.
Friday Pizza Night: Friday night at Village Deli is Pizza Night, which has become so popular that the market often sells out of pizzas, taking between 60-70 orders a night.
The menu includes a variety of specialty pizzas, like the Buffalo Chicken or Poutine Pizza, but customers can also build their own from a variety of toppings. Gluten-free crust is also available.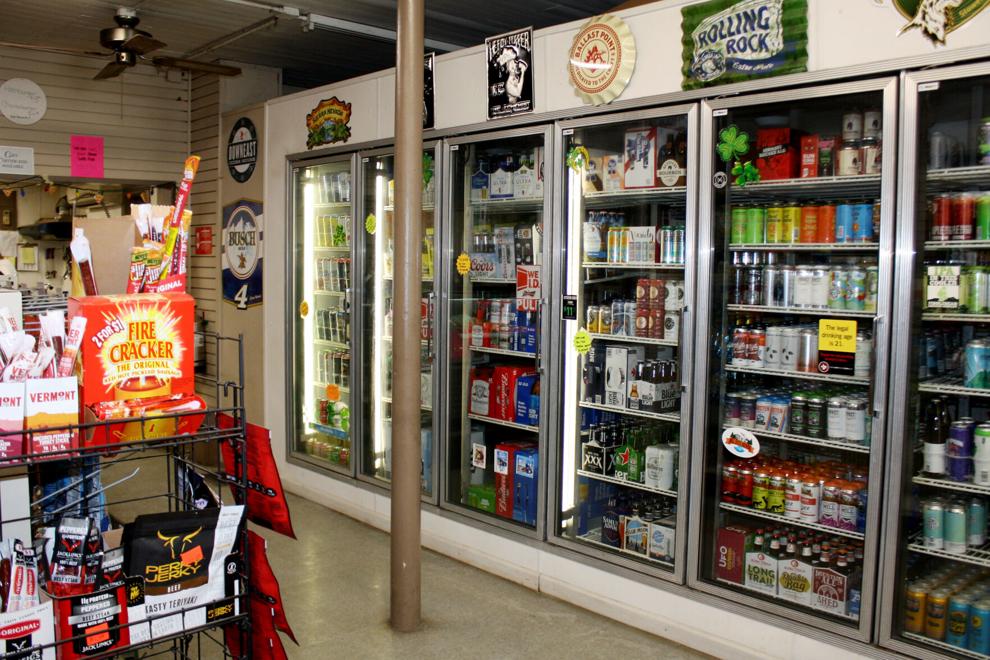 Next steps: Earlier this year, the Montagues announced they planned to sell the Village Deli after managing it for almost five years.
"We are hoping someone comes along who can bring a renewed energy and fresh outlook," Jen said. "We love what we do, but it just seems like the timing is right for us to seek out the next owner."
The Montagues assured customers that during the search for new ownership the business would remain open. Jen and Shaun are thankful for the community support they've received over the years and are indebted to their staff.
"We couldn't do it without our staff," Jen said. "For some local high school kids, this is their first real job. We've seen them get their first car or get married or have kids."
Go this weekend: Stop by Bakersfield Village Deli this weekend while you are out and about running errands, or take an intentional drive out on Friday evening for pizza night. Order lunch or dinner and contemplate the craft beer options while you wait.
Grab some maple syrup or eggs or milk and strike up a conversation with whoever is behind the deli counter or at the register — you'll be glad you did.
---
This Weekend with Bridget is a recurring column. Every week, she recommends a place to go or a way to have fun at home. Send her an email at bhigdon@orourkemediagroup.com.