Located on the shores of Lake Champlain, Shelburne has a rich nautical and commercial history that has made its small village center a bustling hub of activity for decades.
Since 1820, the Shelburne Shipyard has played an essential role in the state, according to the Vermont Historical Society. It's where steamboats were built in the nineteenth century, and where a variety of watercraft was built for the Navy from WWII to the 1960s.
Today, Shelburne, home to Vermont Teddy Bear and the Shelburne Museum, might be seen as a tourist stop on the way to Burlington — yet it still offers many attractions and eateries even Vermonters will enjoy. Here's an itinerary for a winter day trip.
Start your morning in Shelburne by exploring LaPlatte Nature Park. Comprising 145 acres, the park is open to many types of recreation. The trails are currently covered in deep snow, so bring along your snowshoes or cross-country skis.
Make a large loop around the open meadow, travel through the trees and along the river, or combine the two.
Be sure to make your way to the Falls Overlook, which was constructed in 2012 and offers a beautiful view of Shelburne Falls.
Warm up and refuel from your morning activity with a coffee and pastry from Village Coffee and Wine. Place your order online or over the phone, and then pick it up at the table outside within minutes. The scone varieties rotate every day, but try the Maple or Raspberry Chocolate if you can.
The morning would also be a good time to schedule a curbside pick-up at Shelburne Farms. Order farm-made cheeses, maple products and jams online, and then stop by the window later in the day to load it all into your car before heading home.
AFTERNOONShelburne is an excellent place for art lovers and antique shoppers.
The town is host to several art galleries with in-person exhibitions, like the Furchgott Sourdiffe Gallery's winter exhibit, which is on display until March 6 and includes the work of over 30 artists. The gallery is open to visitors Tuesday-Saturday.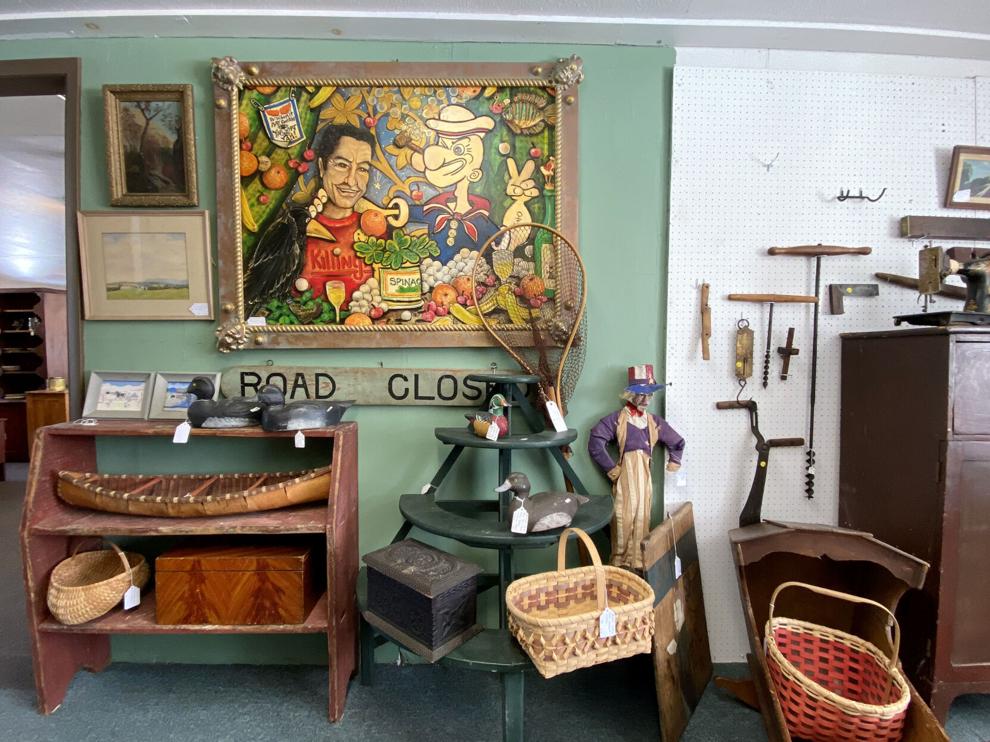 Art lovers can also take a class at the historic Shelburne Craft School. Since 1945, the school on Harbor Road has been a place for artists to work, learn and teach. Pottery, glass-making and woodworking classes are currently available for children and adults.
Several antique shops with furniture and home decor also call Shelburne home. Visit the Champlain Valley Antique Center or Brianne's Vintage Chic on Shelburne Road. Willow House on Falls Road offers a diverse selection of antique and vintage art, dishware and jewelry.
EVENINGWhile you're in town, don't forget to stop into the Shelburne Country Store, which is open until 5 p.m. every day. The building's main section was built in the 1830s and has been continually running as a store since at least 1859.
Inside, you'll not only find a variety of Vermont gift items, but also a glass case at the counter full of store-made chocolates and fudge. Pick up some dark chocolate almond bark, cappuccino chocolate truffles or peanut butter fudge to have after dinner.
End your day in Shelburne with a delicious dine-in meal, or take one home.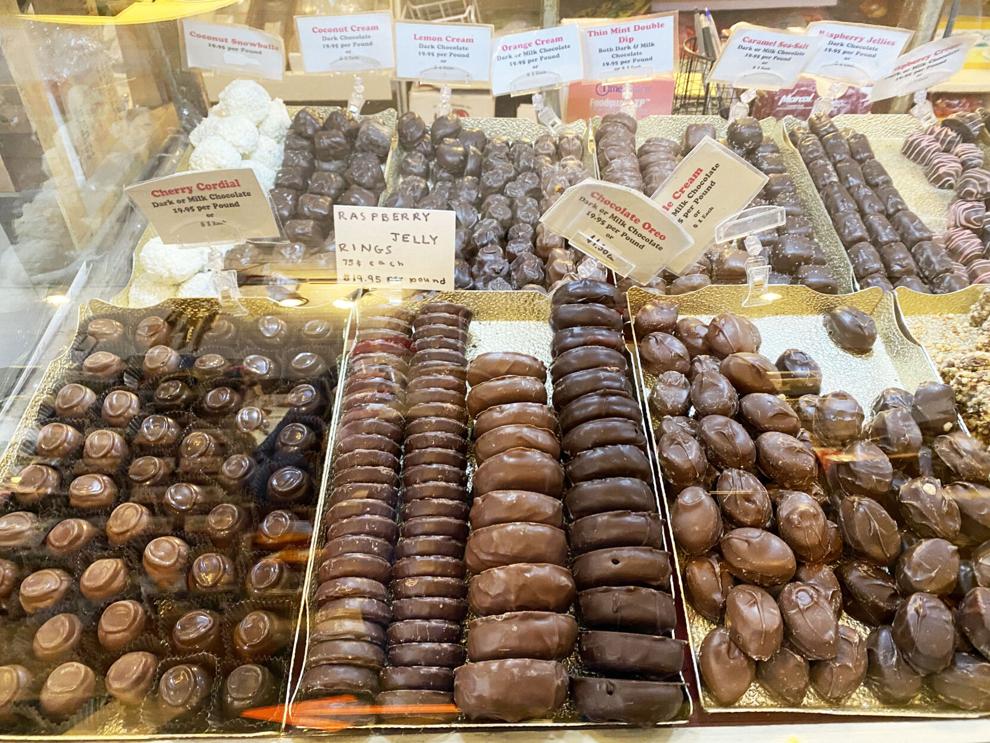 Folino's Pizza and Fiddlehead Brewing, located in the same building on Shelburne Road, are both offering weekend dine-in service by reservation only. Pizzas can also be ordered ahead of time, picked up and reheated once you get home. Try the Truffle Pig pizza, with asparagus and bacon, and a Fiddlehead IPA.
Peg & Ter's, a classy public house started by husband and wife team Tina and Johnny Helzer, is offering curbside pick-up only. Known for its robust and creative cocktail list, Peg & Ter's is serving all of them to-go. Try the "Negroni During the Time of Conroni" which is made with gin, Campari, house blended vermouth and citrus bitters.