Comprising the southern half of Grand Isle, Lake Champlain's largest island, South Hero brings the best of Vermont together. An island town surrounded by jewel-tone lake water, South Hero is also a strong agricultural community. Farming families have sustained the island's economy with apples and dairy for generations. Mostly flat with a few soft, rolling hills, South Hero is supremely bikeable, so bring yours along to ride from place to place all day long.
MORNINGArrive by car or by bike
While you can drive onto Grand Isle easily via U.S. Route 2, you could also arrive by bicycle.
In late-May, the Local Motion Bike Ferry will begin operating from the Colchester Causeway. Hop on with your bike to be transported across the 200-foot "cut." On the other side, continue pedaling on the Island Line Trail, a gravel path that leads into the center of town.
No matter which way you travel, you'll be surrounded by the stunning blue of Lake Champlain. Take it all in!
Order a bagel breakfast
Once you've arrived in town, start with a bagel breakfast at Wally's Place, which is open daily on Community Drive for take out or socially-distanced dine-in service.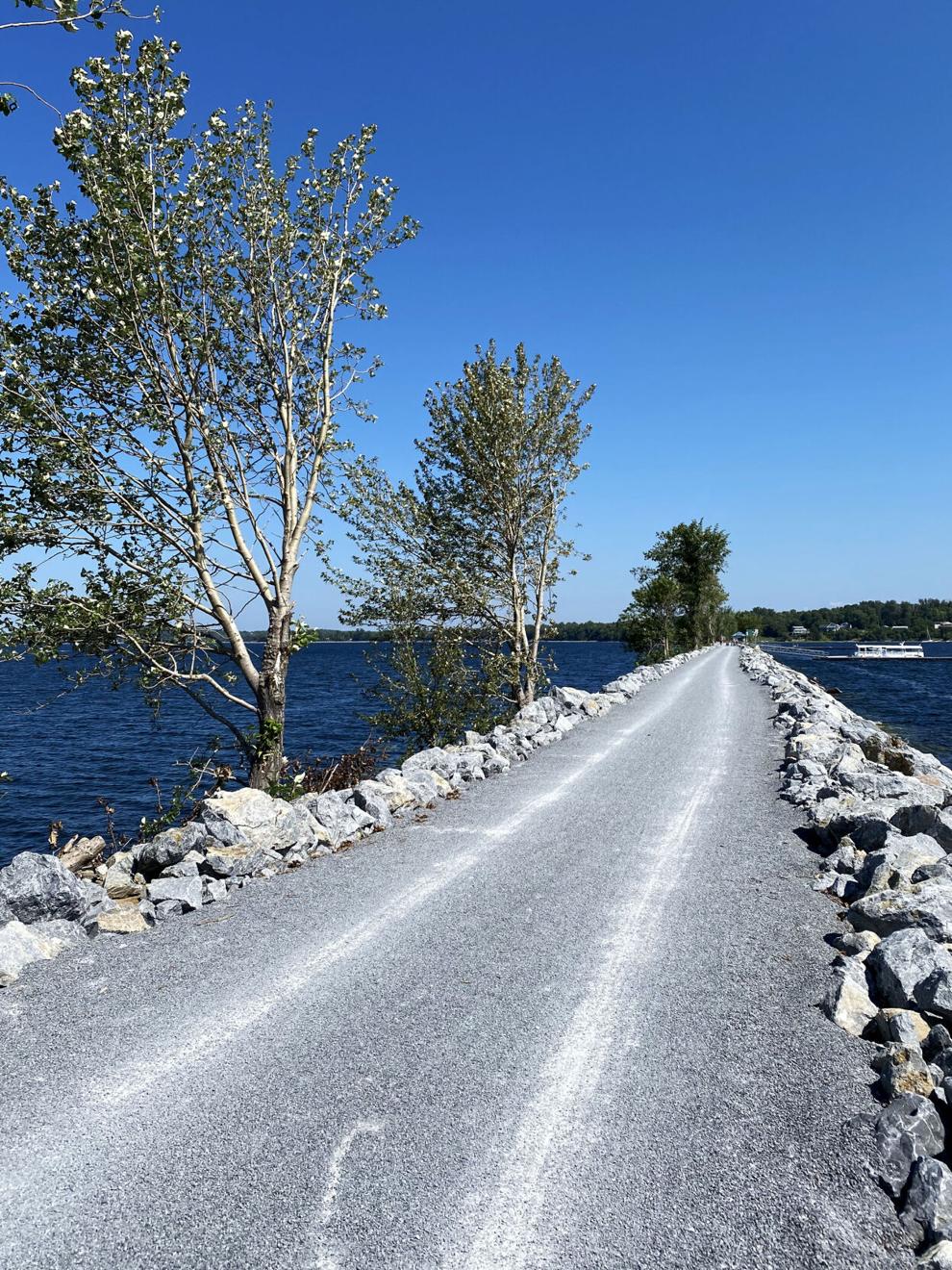 Named after a beloved grandfather, Wally's serves homemade bagels, breads and baked goods which change on a daily basis. Try the "Applefest" breakfast sandwich: sausage, egg, cheddar cheese and apples. An Everything bagel with scallion cream cheese would also be delicious.
AFTERNOONVisit Allenholm Farm
Adults and kids alike will enjoy an early afternoon spent at Allenholm Farm. Open daily from Memorial Day until Christmas Eve, the farm offers many fun-filled activities.
The farm's Petting Paddock is a favorite destination for visitors of all ages. It features a playground, picnic area, and food for feeding the farm animals.
No matter the season, you can find something delicious and exciting at the farm store. In the summer, enjoy homegrown small fruits like raspberries, blueberries and sour cherries. A maple creemee will also surely make your day. During the fall harvest, apple cider, apple pie and donuts are plentiful. You'll also find local honey, maple syrup, art and more.
During apple season, stop by to pick a wide variety of sweet and tart apples from the sprawling orchard.
Explore the beach
On West Shore Road, White's Beach is one of the best spots on the island for taking in the beauty of Lake Champlain. From the sandy shore, the view of the Adirondack Mountains is majestic.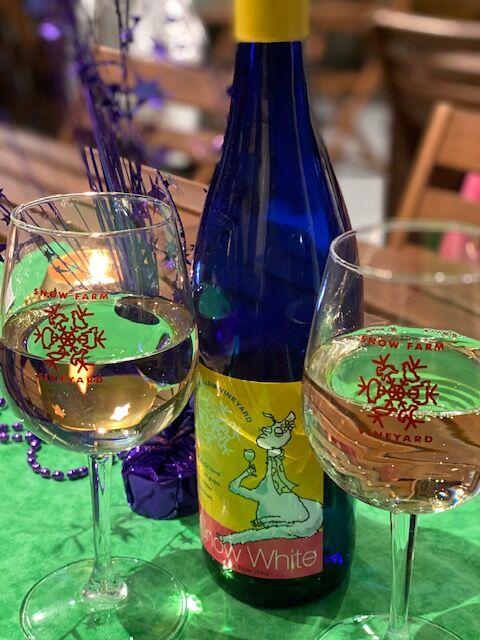 With a volleyball court, picnic tables and a swimming area, White's Beach makes for a great afternoon spot for playing and relaxing.
During the summer, from Memorial Day to September 30, vehicle parking is limited to residents with a parking sticker visible on the dashboard. A limited number of stickers are available to non-residents at the South Hero Town Office for $45.
There is no restriction to use of the beach by bicyclists, runners, or walkers.
EVENINGEnjoy a wine tasting
In the early evening, enjoy a golden hour of wine tasting at Snow Farm Vineyard and Winery. Seated on the outdoor patio at a bistro table, you can enjoy tranquil winery views while sampling a selection of Snow Farm wines. Take home your favorite by purchasing a bottle. Cheese, crackers, sausages, chocolates and more are also available.
On Thursday nights in the summer, Snow Farm hosts a popular outdoor concert series, which brings the community together with local wine and local musicians. Check the winery's online calendar to see when your favorite band is scheduled. snowfarm.com/calendar.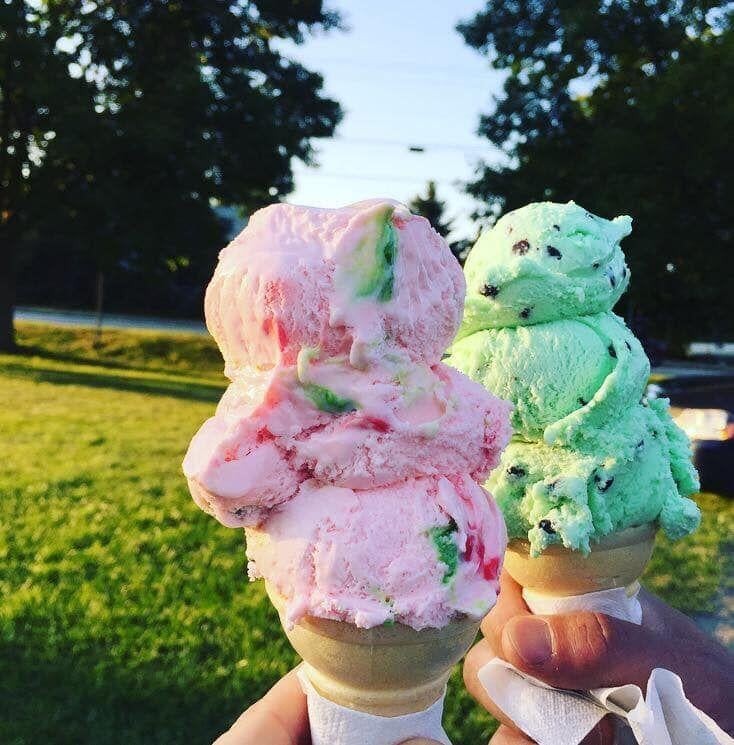 Dinner and ice cream
For dinner, Blue Paddle Bistro, with its "unpretentious gourmet" menu and live music, would be a lovely choice. When it reopens on May 15, with a new award-winning chef in the kitchen, enjoy outdoor dining and an extensive wine list.
Musical acts are already scheduled throughout the months of June and July, so make a reservation to enjoy the talents of local singer-songwriters while you dine.
No day on an island would be complete without a bit of ice cream for dessert. Head to Seb's Snack Bar starting May 1 for cremees, hard ice cream, cones, sundaes and more.
Seb's Snack Bar is also a gift shop and Phoenix Book nook, so wander in for a souvenir to commemorate a day in South Hero well spent.