MORNINGStart your day in town at the Sunny Side Diner on Main Street, which is offering indoor seating and is open from 7 a.m. to 2 p.m. everyday except Tuesday.
Since 2012, the diner has been serving up homemade breakfast and lunch menus and a variety of rotating daily specials. Try a short stack of two raspberry pancakes or a plate of eggs with bacon and a butter rum muffin.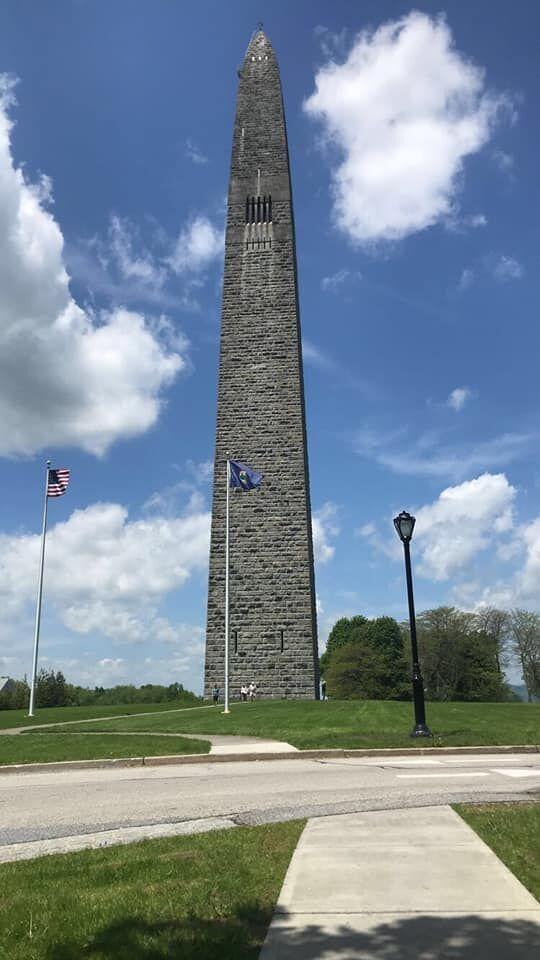 Visit the Monument
After breakfast, visit the Bennington Battle Monument, the tallest man-made structure in the state. It commemorates the Battle of Bennington, a pivotal victory for American forces on the New England front of the American Revolution, according to the Vermont Agency of Commerce and Community Development.
Though the 417-step climb to the top of the monument is closed for the season, you can still admire the limestone exterior and scenic view from the base.
AFTERNOONGo for a hike
The Bennington Area Trail System is an extensive network of trails open in the winter to hiking, snowshoeing and cross-country skiing. Trails are rated easy to difficult and can be accessed from several different parking areas. Read more: batsvt.org
Drive 20 minutes north of downtown for an easy and accessible hike at Lake Shaftsbury State Park. The Healing Springs Trail is a 0.8-mile loop that circles the lake. Boardwalks will carry hikers over frozen wetlands and forested areas will provide opportunities for wildlife viewing.
There is no trail-use fee and pets are not allowed.
Shop for locally-made goods
Bennington is rich with places to shop for locally-made goods. Visit the Tap House at Catamount Glass — a combination bar, restaurant and retail store selling craft beer and glasswares.
Catamount Glass' products are made of Borosilicate laboratory-grade glass that can be used in the microwave, oven, or over a gas stove. Check out their microwave popcorn poppers or glass gravy separators.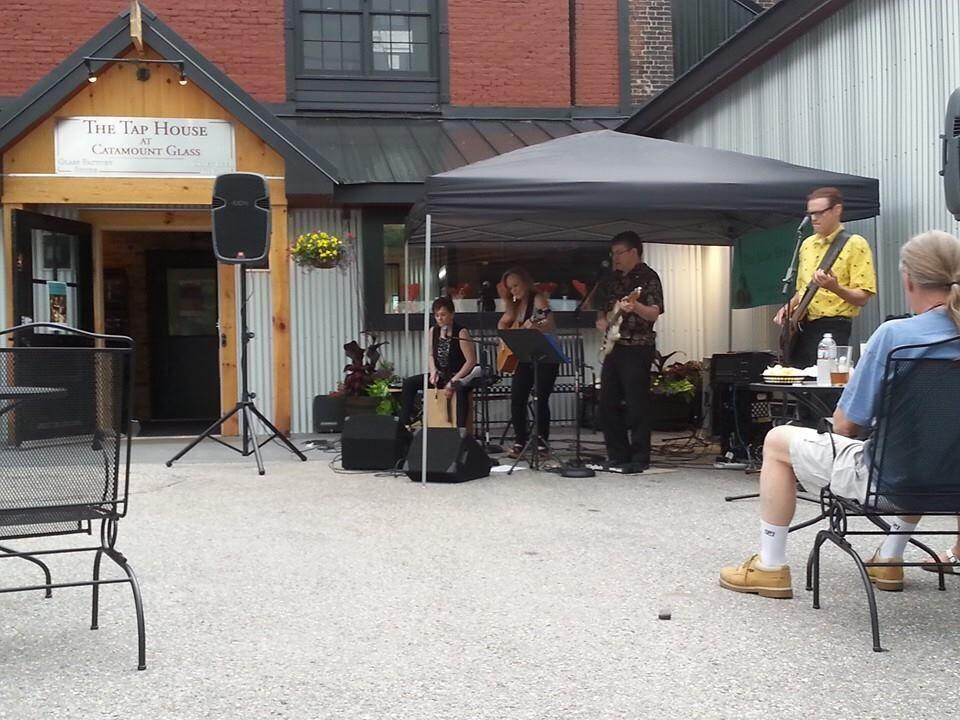 At the Beyond Gallery on Main Street, find art and gifts by Vermont artists. Currently on view in its exhibition space is Abstract: A Group Show, featuring 24 pieces from 12 artists. It's on display until March 28.
Though the Bennington Potters store is currently closed, know that its famous stoneware has been made in town for 72 years. You can order mugs, cups and other servingware online right now.
Bennington is home to the state's oldest independent bookstore, the Bennington Bookshop. It opened in 1928 and carries a large collection of new and bestselling books as well as works by Vermont authors. Be sure to browse the extensive children's section.
EVENINGStart the evening with beers and an appetizer at Madison Brewing Company. In the early 1990s, Madison Brewing converted an old storefront in Bennington's historic downtown into its now popular brew pub.
Try the Bavarian soft pretzels or fried brussel sprouts along with whatever is on tap.
For dinner, Ramuntos is a popular pizza stop. If you are looking for seafood, Lil' Britain is the place to go.
Voted the winner of the 2020 Reader's Choice award in the Bennington Banner and the Manchester Journal, The Publyk House on Harwood Hill is a must-try. For more than 45 years, Publyk House has been a destination restaurant for its stunning views of town and the Bennington Monument.
Make a reservation for indoor dining ahead of time, and then treat yourself to a surf and turf meal or decadent pasta dish. Don't' forget dessert — the Bourbon Pumpkin Cheesecake sounds delicious.