SOUTH BURLINGTON — Katie MacDonald was a student at Missisquoi Valley Union when she started experiencing debilitating migraines a few times a month. 
As she got older, started a career and moved from Swanton to Jericho, they only got worse. 
"I actually have attacks every single day, and eventually, I got to a point where I couldn't work," she said. 
Soon after leaving her job, MacDonald felt the need to advocate for herself and others diagnosed with migraines, a disease that she said is highly-stigmatized and often invisible.
It was through her migraine specialist at the UVM Medical Center that she found Miles for Migraines, a national nonprofit with the mission of improving the lives of people with migraine and other headache disorders in the United States.
MacDonald started as a volunteer with the organization before becoming its director of operations. Though Miles for Migraines is based in Pennsylvania, she's able to work remotely from Vermont. 
"It's really come full circle," she said. "The disease that had disabled me and taken me out of the workforce, gave me a new purpose. Advocacy has been really important for me as a way to turn some of the frustration and anger and disappointment around living with my brain into something positive."
Miles for Migraines organizes walk/run/relax events to fundraise money for migraine research. The 5th annual South Burlington event is at 8:30 a.m. on Saturday, Sept. 24 at Veterans Memorial Park. 
All of the funds raised from the event benefit migraine research and the headache fellowship program at the UVM Medical Center's Headache Clinic.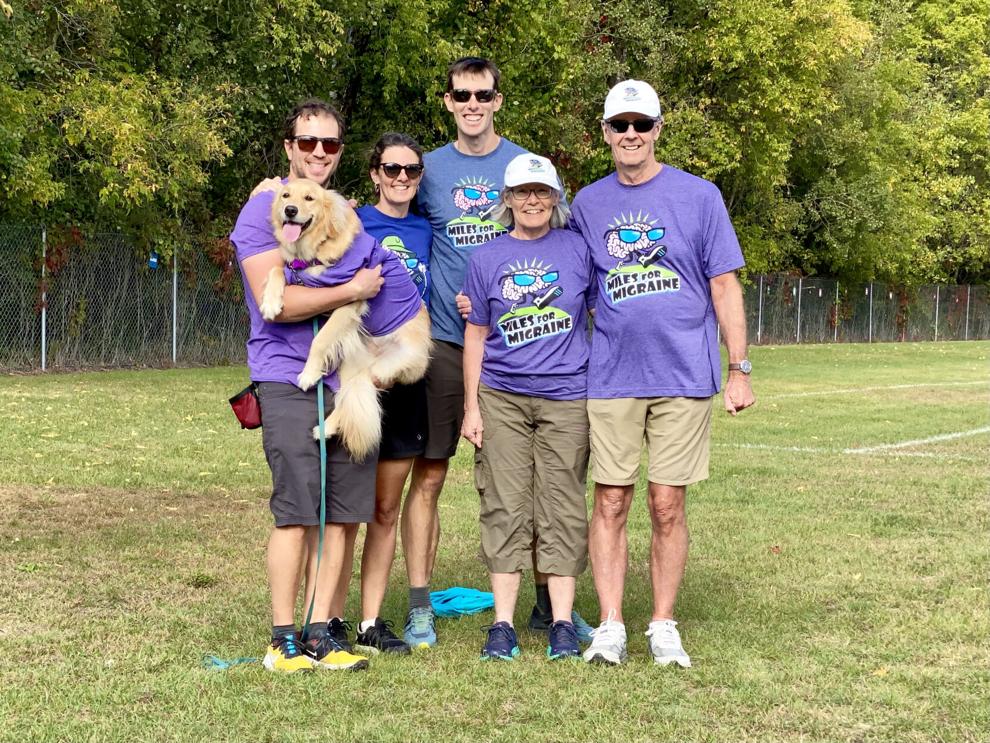 Despite migraines being the second leading cause of disability worldwide, MacDonald said research on the disease is severely underfunded by the National Institutes of Health. There is also a shortage of doctors who specialize in headache medicine, with only about 700 certified headache specialists to cover the approximately 47 million people in the United States who suffer from migraines. 
Treatments for migraines were also sparse until only a couple of years ago. 
"People say, 'Oh, it's just a headache. Take Tylenol, you'll be better,'" MacDonald said.
In reality, migraines are often so debilitating they prevent those who suffer from going to work and spending time with friends and family. That isolation can lead to depression and anxiety. 
Thankfully, there are now medications that can prevent and stop attacks, but 50% of those diagnosed with migraines still don't respond to the treatment, so more research is needed, MacDonald said. 
That's where Miles for Migraines run/walk/relax events come in. At the event in South Burlington this weekend, those who are affected by migraines, their friends and family and those interested in learning more are invited to participate in a 2-mile walk or 5K run. 
Exercise can often be triggering for people with migraines, so there's a "relax" component to the event for attendees who'd rather listen to the speakers and cheer on others from the finish line. Registration is $35 for all. 
"It was really a life-changing event for me when I found out what advocacy was all about and I met other people who were living with this disease," MacDonald said. "I feel like there is something I can do to make a difference."