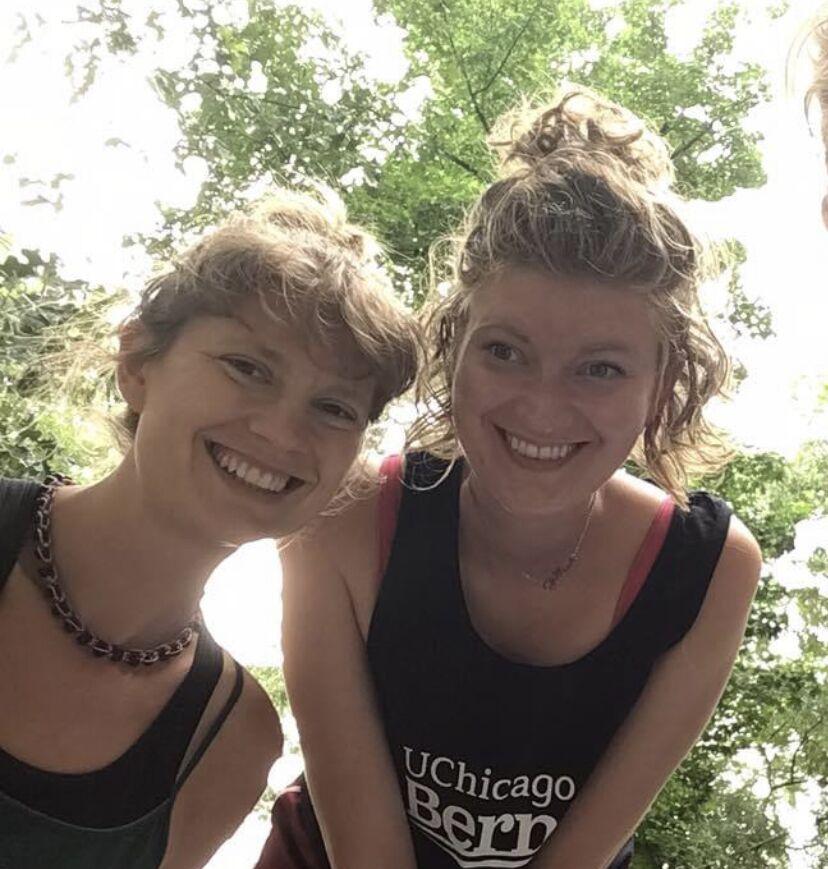 FAIRFIELD — For Brooke and Jillian Marshall, exploring the woods at the end of their dirt road as young girls was just the beginning of their travel adventures.
"At home, all we had was each other, and we played crazy imagination games and ran around the woods barefoot, like a couple of wild wings," Brooke told the Messenger.
The Fairfield natives and BFA-St. Albans graduates have since traveled the world and published books about their respective adventures.
Brooke, older by two years, went south, first to Emory University in Atlanta, and then to Malawi, a small country in sub-Saharan Africa where she served as a Peace Corps volunteer. "Lucky," published in 2021, is the story of the time she rode her bicycle 5,085 miles across the United States to tell university admissions counselors about Malawian students.
Meanwhile, Jillian went to the University of Chicago, and then further west, to Japan, where she taught English in a small fishing village and studied music in the megacity of Tokyo. Her book "Japanthem," published earlier this year, explores the music of Japan through a series of honest, intelligent and laugh-out-loud funny vignettes.
"According to the national conversation of the 90s, me and Jill were, you know, daughters of a single mother from a small town: we weren't going anywhere," Brooke said. "But look where we went."
Finding Vermont in Japan
Jillian's interest in Asian cultures started at the now-closed China Wok Buffet in St. Albans, where she was fascinated by the restaurant's photos of the Great Wall.
"Where we're from a lot of people are like eighth, ninth generation Fairfield," Jillian said. "But I realized then there's a world outside this place for me to go and explore."
In college, she took courses in Chinese and studied abroad in Beijing. On the way back to the United States, she had a one-night layover in Tokyo, a city she quickly fell in love with.
After completing her undergraduate studies, Jillian jumped at the chance to return to Japan to teach English in rural communities. The countryside there — with its farmers and blustery winters — reminded her of home, despite being on the opposite side of the globe.
"I'd wake up in the morning and someone who I'd never even met would leave a nice looking cabbage on my doorstep," she recalled.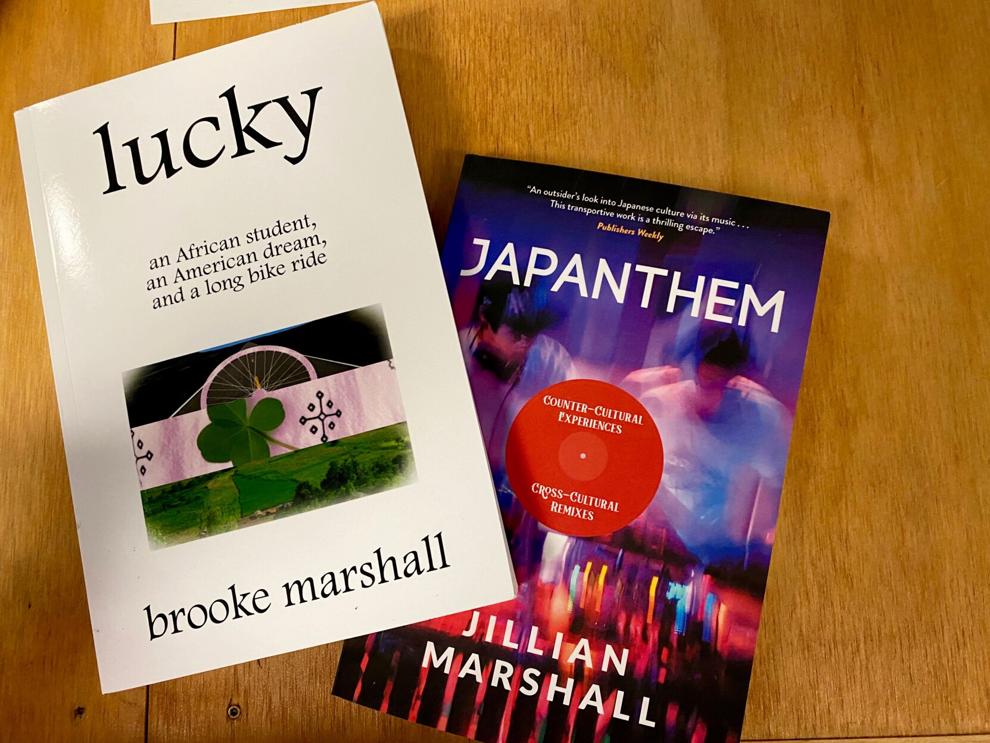 Always a musician — who played in the Vermont Maple Festival talent show and at BFA sporting events — Jillian went back to school at Ithaca College to earn her doctorate in ethnomusicology.
Her studies returned her to Japan and the musical traditions she found there. "Japanthem" started as her dissertation before evolving into what she calls an "experiment in post-academic writing."
"I really wanted people to actually enjoy this book, so that's the meta statement of this project: public intellectualism," she said. "How do we make ethnomusicology practical? Accessible?"
"I think it is a fabulous book," Brooke said. "I couldn't put it down. It's a real page turner and yet at the same time, I felt like I was learning a lot."
Discovering herself in Malawi
When Jillian was abroad in Japan the first time, Brooke was working an office job in Atlanta.
"I was on Facebook a lot looking at my sister who was living this crazy Japanese life," Brooke recalled. "I was so miserable, so I quit that job and decided to start over."
Brooke enrolled in the Peace Corps and was assigned to Malawi, where she taught young children English. Her students, who studied hard despite battling malaria and having no electricity, inspired her, she said.
When her time in the Peace Corps was up, Brooke embarked on a cross-country bike trip to tell colleges about the needs of African students.
"If you took those kids and brought them to an American university, where they didn't have to worry about being hungry…imagine how far they could go, if you took that work ethic and transplanted it in a place where it could grow," she said.
Her book about the journey, "Lucky," is dedicated to Emily, the young woman who served her at a breakfast spot in Indiana.
"When I met her, she just kept apologizing for things that weren't her fault," Brooke recalled. "She seemed very impressed that I was riding my bike across the country. And I was so struck by that because I was like, 'Well, you remind me so much of me when I was 17.'"
This interaction stayed with Brooke throughout her trip, and when she returned home she found she was still thinking about her. "'What can I do for this girl?'" Brooke asked herself at the time.
She soon realized she could write a book for all the people who feel stuck in the place they grew up.
"I just want to let them know there's a way, and you don't have to be an athlete. You don't have to be rich. You can just go after your dreams," Brooke said.
Coming back together
Even though their travels took them miles and time zones apart, Jillian and Brooke stayed close. And when it came time to embark on the writing process, they were there to offer advice and assistance to each other.
"Pretty much every day around 10 o'clock in the morning, we have like a half an hour to an hour dream brainstorming session where we talk about our work," Jillian said. "It's so wonderful and supportive."
"My relationship with my sister has been very grounding in an otherwise somewhat nomadic existence," Brooke said.
The Marshall sisters are both currently back in the United States, and while Jillian is in New York and Brooke is in New Jersey, pieces of their hearts remain in Vermont.
"It's sort of like we search for Vermont in all the places that we go," Brooke said.