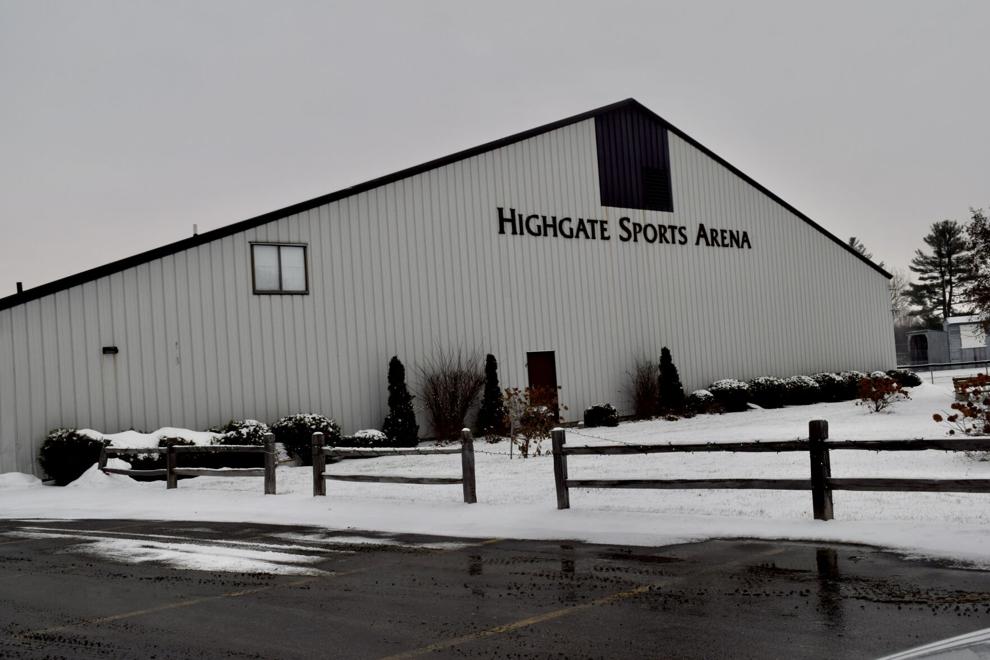 Family Snowshoe Walk
When: 1:30 p.m. Monday, Feb. 27
Where: Highgate Arena parking lot
Details: Get outside and get some fresh air with this outdoor snowshoe walk on the rail trail. Snowshoes will be provided. 45-minute to one-hour walk. Registration is required. Please email Adah at librarian@highgatevt.org or call the library at 802-868-3970. Limited spots available.
Georgia PTCO Open Gym
When: noon-4 p.m. Tuesday, Feb. 28
Where: Georgia Elementary & Middle School
Details: Bring the kids to check out hula hoops, jump ropes, bean bag toss, tumbling mats and more. Kindergarteners only noon-1 p.m. All other ages 1-4 p.m. Kids must be accompanied by a caregiver. 
Fun & Games Tuesday: Music Bingo
When: 6:30-8:30 p.m. Tuesday, Feb. 28
Where: 14th Star Brewing Company, St. Albans
Details: Music Bingo is a fun and exciting take on the classic game of bingo with songs replacing the numbers on a digital bingo card. Listen to some great tunes and challenge your friends while enjoying a craft beverage along with eats from Grazers.  
Business Exit Strategies
When: 6-7:30 p.m. Wednesday, March 1
Where: 59 Franklin Park West, St. Albans
Details: Industry experts Matt Cropp of VEOC and Peoples Trust Company's Jay Cummings will show you the what, why and how-to's of business exit strategy. Register at https://tinyurl.com/mr85rnkm.
Family Game and Movie Day
When: 3-5:30 p.m. Thursday, March 2
Where: Enosburg Public Library
Details: The library will have games including Keva Planks, Escape Box and more. There will also be a movie and popcorn during this time.
Mail and Letter Storytime
When: 10 a.m. Friday, March 3
Where: Georgia Public Library
Details: Read books about the journeys of packages make with the postal services, sing songs about mail and create something special to send in the mail in this storytime.
Plant Sale
When: 9 a.m. Friday, March 3-6 p.m. Saturday, March 4
Where: Park Side Grill, 264 Main Street, Enosburg
Details: Bring some spring into your life with a sale featuring plants, indoor wind chimes, jewlry and hot coffee and tea. The space will be transformed into a warm tropical retreat. Hosted by Barn Owl and The Plant Attic
Looking Ahead:
Annual Town Meeting Take Out Supper
When: 3:-5:30 p.m. Tuesday, March 7
Where: Saint Paul's United Methodist Church, St. Albans
Troop 42 Spaghetti Dinner
When: 5-7 p.m. Friday, March 10
Where: Georgia Elementary & Middle School
CPR Training
When: 9 a.m.-noon, Saturday, March 11
Where: Sportsman's Club of Franklin County, 5827 Maquam Shore Road
Lights, Camera and Action! 
When: 3:15-5:15 p.m. Tuesday, March 14
Where: Bent Northrop Memorial Library
Home Town Follies
When: 7 p.m. March 17 and 18
Where: Richford Town Hall
Bake and Book Sale
When: 9 a.m.-1 p.m. Saturday March 18
Where: United Church of Fairfax, 8 Fletcher Road