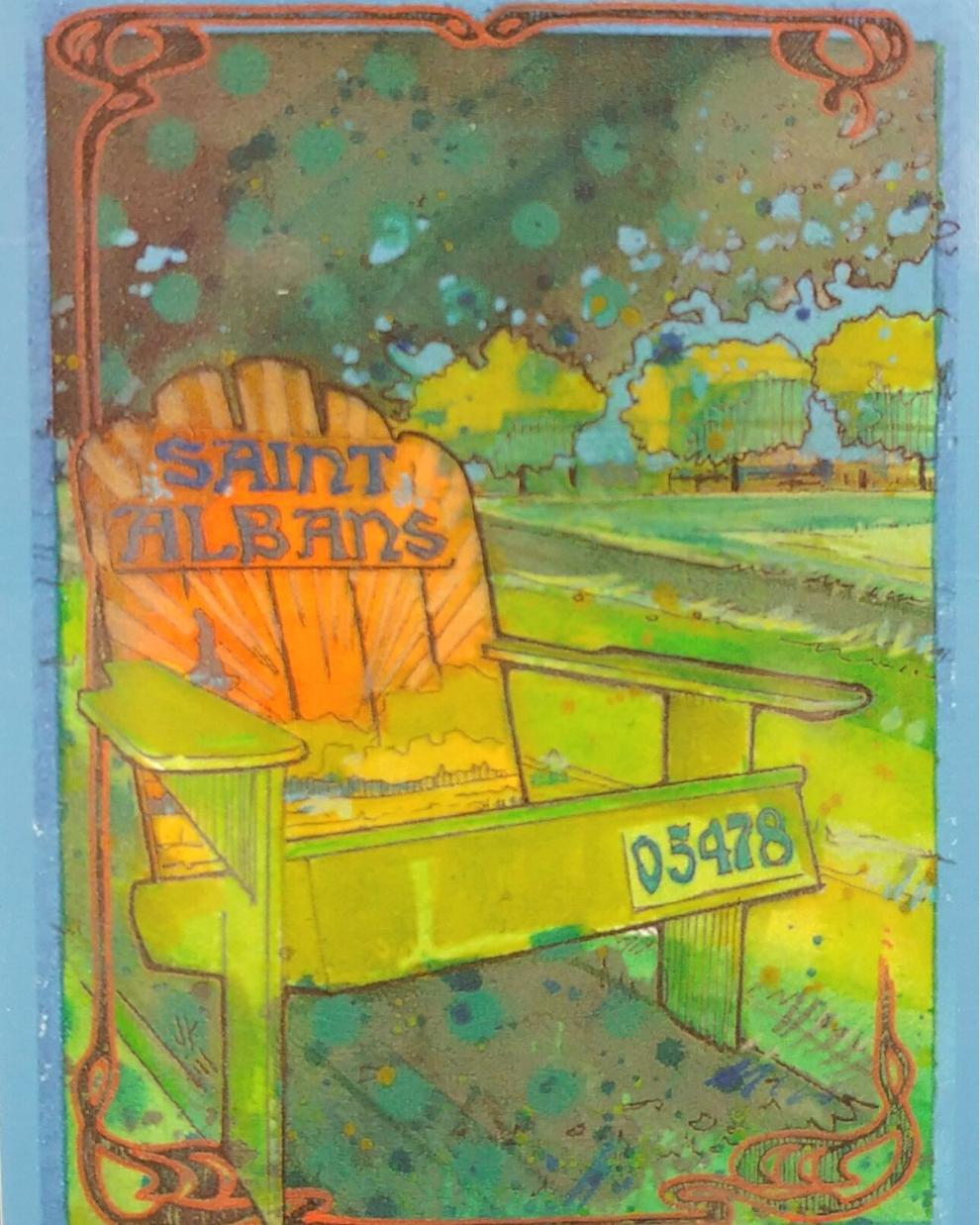 ST. ALBANS CITY — St. Albans for the Future is hoping to raise money for events and promotions that benefit residents with the sale of a sticker.
SAFF worked with Jon Young Artworks to create the sticker, which has an illustration the Big Chair in Taylor Park with the words "St. Albans" and the St. Albans zip code "05478" printed on it. 
Part of the proceeds of the sticker will go to funding events and promotions in the heart of St. Albans, according to a Downtown St. Albans' Facebook post.
The sticker will be available for purchase at Salon Elizabeth, The Eloquent Page, Catalyst Coffee Bar, Saint Albans Museum, 14th Star Brewing Company, The Traveled Cup and Center Sage Beauty & Lash Bar.