MONTGOMERY — See Vermont's Northeast Kingdom through the eyes of a painter and a children's book author this month at Montgomery Center for the Arts. 
Join author Chris Young and illustrator Avery Ellis at 12 p.m. this Saturday, Sept. 10 for a painting workshop and read-aloud of their new book, "Ron & the Partridge." 
Young, the principal at North Country Union High School, transports readers to the NEK to remind them of the importance of relationships and connection to the natural world. "Ron & the Partridge" follows Ron, a hunter who goes into the woods every day when, he notices a partridge, with whom he becomes fast friends.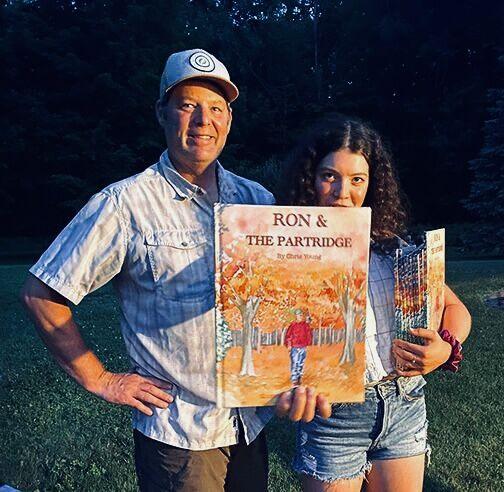 Ellis, a Middlebury College graduate and outdoors enthusiast, illustrated the book with beautiful watercolor paintings, depicting the beauty of Vermont in the fall. 
Her illustrations of the book are on display throughout the month of September at Montgomery Center for the Arts, located at 2 Mountain Rd in Montgomery. The gallery is open 12-4 p.m. every Saturday and Sunday.
Admission is free, though donations toward the MCA's ongoing restoration projects are accepted.