Has the recent snowfall left you feeling stoked to get out on the slopes? If so, the Red Bench Speaker Series, hosted by the Vermont Ski and Snowboard Museum, will get you further in the mood.
Held once a month from October to April, the Red Bench Speaker Series brings together snow-sports enthusiasts on Thursday nights for panel discussions, film viewings and motivational presentations.
January's event will be held virtually from 7-8:30 p.m. on Thursday, Jan. 21.
1. This month's topic is 'Influential Women of Snowboarding' and will host pioneering athletes for a live Q&A.
Eveline Wirth-Schnorf, Laurie Asperas, Suzi Rueck and Kelly Jo Legaz are Thursday's panelists. All were leaders during the sport's beginning years from the mid-1980s until the new millennium.
Asperas and Rueck both learned to snowboard at Stratton Mountain in Vermont, while Wirth-Schnorf and Legaz spent time on the slopes of Europe. The panelists will discuss their path to snowboarding, time in the industry and accomplishments.
The discussion will be moderated by Paul Graves, who founded and created the first National Snowboarding Championship in 1982 in Woodstock, Vermont.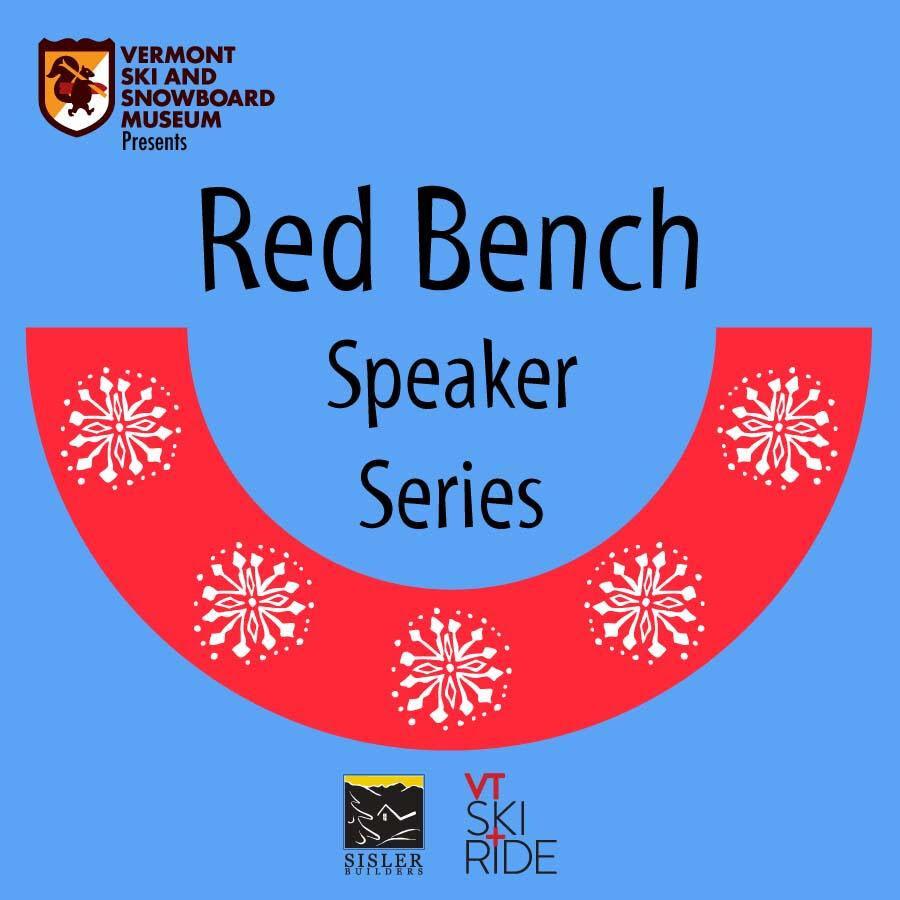 2. This is a virtual event, so get comfortable on the couch at 7 p.m. and prepare your questions.
Be sure to register online to receive the Zoom link ahead of time: https://bit.ly/3p6spor
Get your questions ready, because the event will close with the opportunity to speak directly to these inspiring women.
3. Though the event is free, a $10 donation to the museum is encouraged.
Donations benefit the Vermont Ski and Snowboard Museum, located in Stowe. The museum is open to the public 12-5 p.m. Friday to Sunday and currently has several permanent and a rotating exhibits on display.
4. The Red Bench Speaker Series is named after an actual red bench that spent years in the Octagon Lodge at Stowe.
Once a gathering spot near the fireplace for skiers and snowboarders after a long, cold day, the bench is now on display on the first floor of the museum.
The Red Bench Speaker Series attempts to emulate that old gathering spot, by bringing winter athletes together for education and conversation.
5. If Thursday's event leaves you wanting more, view past Red Bench discussions on the museum's YouTube channel.
Previous discussions include topics like nordic skiing, ski resorts and COVID-19, the 10th Mountain Division and backcountry navigation.