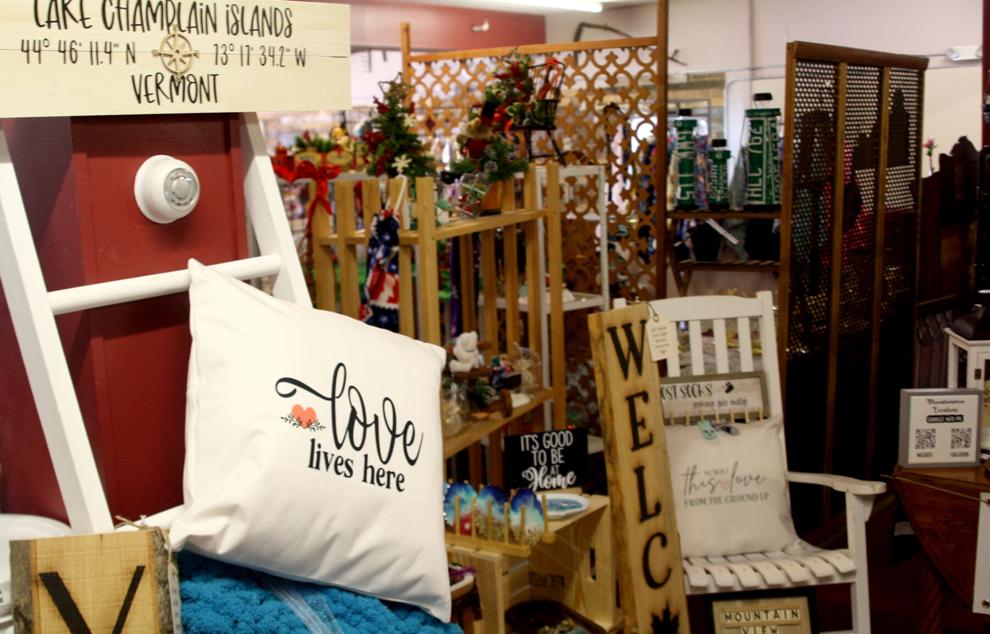 Holly Jolly Jamboree
When: 1-8 p.m. Friday, Nov. 25
Where: St. Albans Bay Park
Details: Join the Town of St. Albans for holiday crafters in the heated tent, the lighting of the tree and free hot chocolate. There will also be a silent auction of two wood carvings to benefit Operation Happiness.
Small Business Saturday Craft & Food Event 
When: 9:30 a.m.-2:30 p.m. Saturday, Nov. 26
Where: 12 First St., Swanton
Details: Look for gifts including handmade crafts and holiday food items by Creative heART Creations (Fellicia Cota) and Stacey's Souper Kitchen (Stacey Gould). This year Desiree Baker (licensed esthetician) will also be joining the fun.
Christmas Bow Making Day
When: 10 a.m.-3 p.m. Saturday, Nov. 26
Where: Divine Treasures, Merchants Row, Swanton
Details: There will be supplies to make your own bows for holiday decorating at this event.
Downtown St. Albans Tree Lighting and Laser Light Show
When: 4 p.m. Saturday, Nov. 26
Where: Downtown St. Albans
Details: Santa will arrive on a fire truck around 5 p.m. to meet the kids. The Saint Albans Fire Department will light the bonfire, and there will be holiday music and treats served by the Festival of Trees Committee and Northside Baptist Church. Laser light show and tree lighting will begin at 5:30 p.m. 
Richford Community Tree Lighting and Concert
When: 5:30-7:30 p.m. Saturday, Nov. 26
Where: Richford Town Hall, 94 Main Street, Richford
Details: The tree lighting will happen at the park on Main Street at 5:30 p.m. and the Richford Community Chorus will perform at the town hall at 6:30 p.m. In between, there will be hot cocoa and cookies and a lighted wagon that will ride around town.
Looking Ahead:
Winter Games and Sleigh Rides
When: 4-7:30 p.m. Monday, Nov. 28
Where: Taylor Park, St. Albans
Christmas-Themed Barn Quilt Class
When: 6-7 p.m. Wednesday, Nov. 30
Where: Swanton Public Library
Enosburg Initiative Town Hall Meeting 
When: 6-8 p.m. Wednesday, Nov. 30
Where: Enosburg Emergency Services Building
12th Annual Running of the Bells
When: 6 p.m. Thursday, Dec. 1
Where: Taylor Park, St. Albans City