SWANTON — Vermont's mountains are well known for their rugged terrain and gorgeous views, and outdoor enthusiast, Blade Shumway, has enjoyed exploring them for years.
One of Shumway's favorite winter pastimes, alpine touring, also known as uphill skiing or skinning, is gaining a substantial following in Vermont.
"I think you'll see a lot of locals taking this up this year to avoid resort lines because of covid guidelines," said Shumway.
This year, skiers and riders at resorts must ride the chairlift with family members or ride as a single.
Shumway took up alpine touring at the end of the 2017 winter season.
"There's a lot of satisfaction in working for a view, and you can get up a lot faster skinning than walking. You can skin all day long if you're in good shape," said Shumway.
Shumway recalled 'racing' his dad up a peak near Hazen's Notch.
"My dad and I had a competition; he snowshoed, and I skinned up. I had to wait for him; I was so much faster," said Shumway.
Shumway started out at Hard'ack to get used to his skinning equipment.
"If something goes wrong, you're not stuck in the middle of nowhere trying to figure things out," said Shumway.
Where can you go to use your equipment?
Shumway has skinned at Jay Peak, and Smuggler's Notch Resorts. Resorts have particular guidelines in place, so be sure you know the resort policy before you go.
Shumway has also skinned in Hazen's Notch and looks forward to traveling out of state in the future.
"If you get good, there's always Mount Washington. You can skin up to Tuckerman's Ravine and ski the bowl or just feel the vibe and watch the skiers," said Shumway.
Shumway did give a stern warning: when you're out in the backcountry, there's no ski patrol to come to the rescue.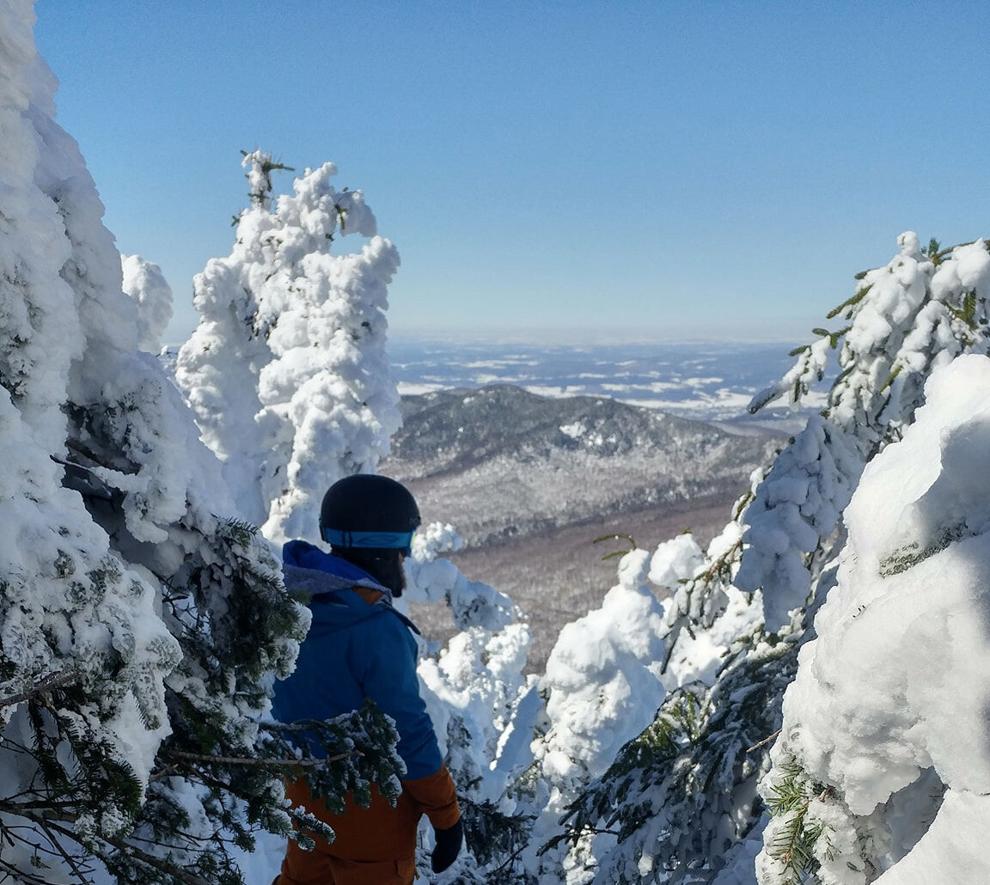 If you love to ski and exercise, skinning might be your thing.
The endorphins are high when you reach the top!
"You can explore anything. If I've got a day with high winds, and the chair is closed, I'll head up the mountain and have it to myself. In February, when it's light until almost 6 pm, it's great!" said Shumway.
"Hardcore skiers like to be fit to tackle tough terrain. Skis and skins allow you to stay on top of the snow even more than snowshoes, so you move quickly.
"When I did it my first time, I loved it! You get the exercise on the way up and the satisfaction of skiing down."
Local outfitters are ready to help you get setup to enjoy the winter.
"People are looking to get into the sport. There's been an exponential increase compared to the last three winters," said Will Oksen, an employee at the Outdoor Gear Exchange.
"People are trying to find ways to physically distance and get outside, which is a great thing."
What guidelines should you follow when exploring backcountry areas?
"On resort, you're always near a trailhead. In the backcountry, you can be far from anyone.
"Know where you're going and use the buddy system. Unless I can see my car, I won't go by myself," said Oaksen.
"It's hard with COVID outdoor restrictions, but if you can go with someone, do it. Be in communication with those around you--even with people you don't know."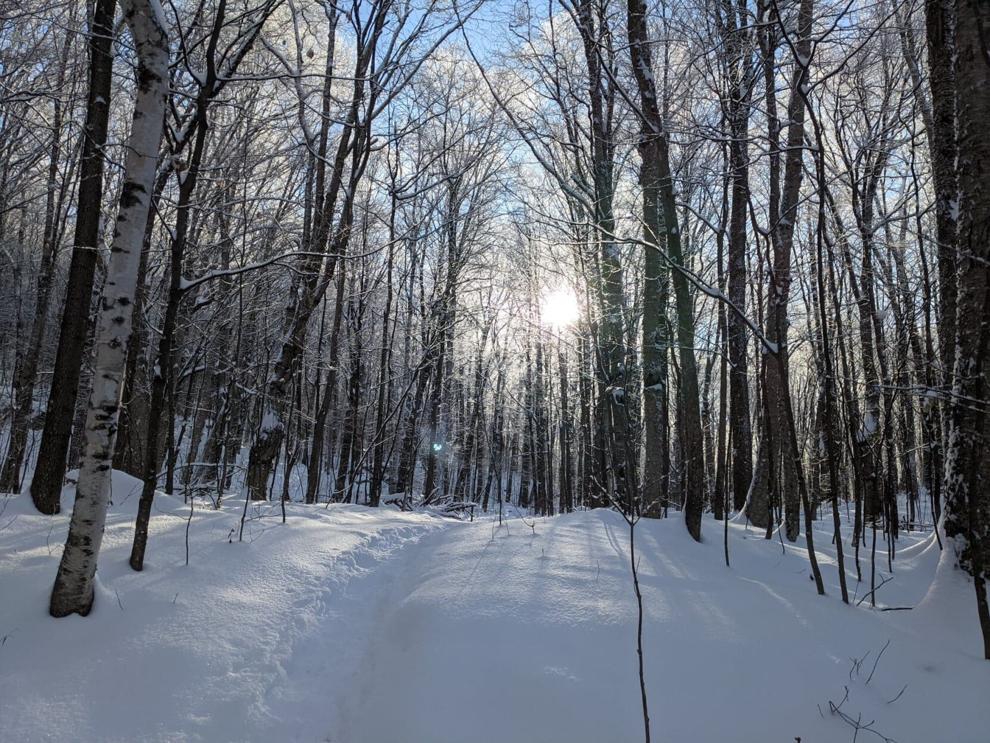 You should always watch the weather and assess the snow conditions...and practice.
"If you go to a high angle slope with only two feet of snow, it can be risky; you need a good base. Weather conditions are also really important; remember you have to get there and get home," said Oaksen.
"Go to spots where you can practice your routines--the more you know your equipment, the more comfortable you'll be. Find a hill near your house. Start small and work your way up!"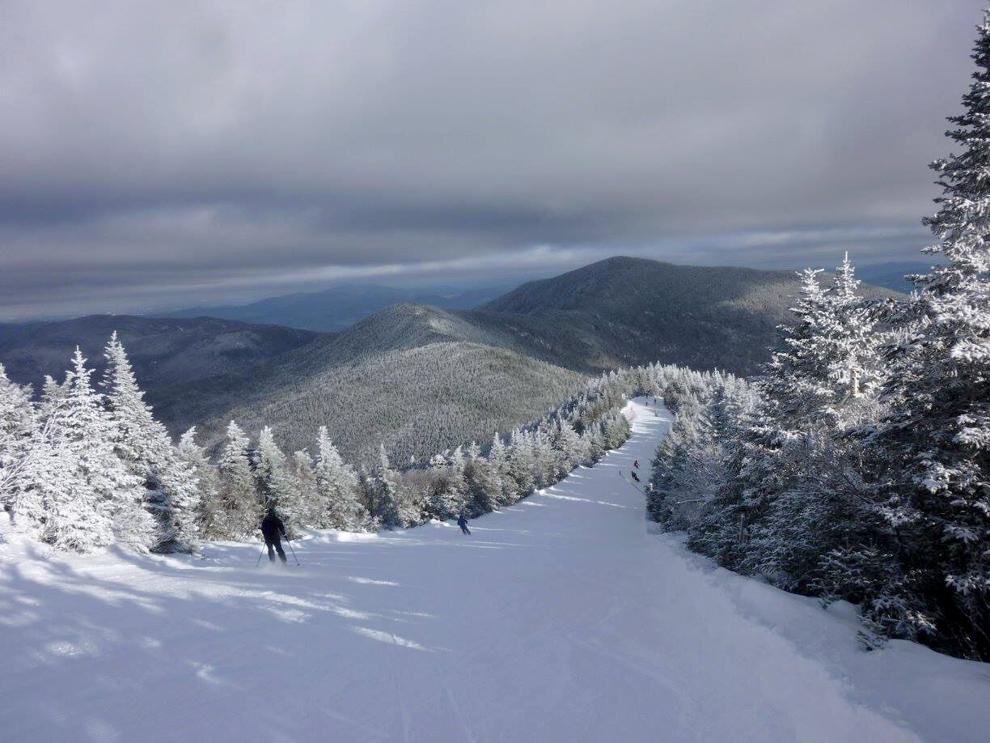 Need some help choosing your gear or learning about a winter sport? Ask a local retailer.
"I try to educate my customers so they can make good decisions, enjoy their sport, and do it safely," said Oaksen.
"It can be an overwhelming experience getting into something new. I like to help people through the process of learning to use their gear and learning to think through the outings they want to take."