It's safe to say that when the Missisquoi Valley Rail Trail was in its planning stages, no one thought an Olympian would be using it as a regular training ground, but Elle Purrier St. Pierre has logged plenty of miles running the trail over the years.
How has Elle used the MVRT during her career? The MVRT has been part of Elle's running routine since college when she was in need of a place to train for the World Junior Team, according to her college coach Robert Hoppler.
Today, Elle uses the trail to train when she's home and the weather cooperates. The trail provides a safe, even surface for running, and with the absence of motorized traffic in the warmer months, it's the perfect place to knock out some miles.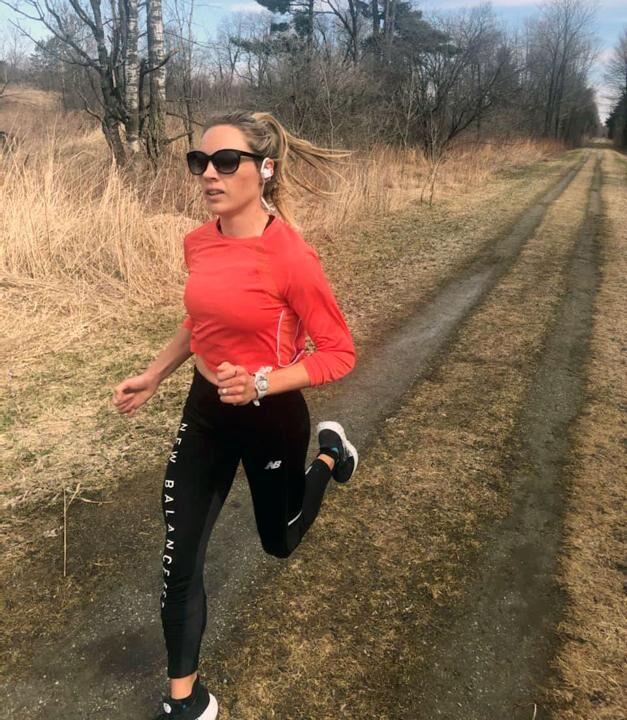 How did the MVRT come into existence? The trail follows the roadbed of Central Vermont Railroad's Richford Branch. Trains began running the track in 1860's; in 1984, a train derailment on a trestle marked the end of the line for train traffic on the route. By the 1990's rail traffic on either side of the broken bridge had ceased, and plans were later made to construct the MVRT. 
Where does the MVRT begin? The trail begins in St. Albans in a heavily trafficked area, but quickly stretches out into open countryside. About nine miles in, the trail crosses the 523-foot bridge that suffered the derailment accident in 1994. It's the longest bridge on the line, and provides beautiful views of the countryside. 
After the bridge, the trail runs through fields and along the Missisquoi River, coming to the town of Enosburg, an area well-known for its dairy farms and home of the annual June Dairy Festival. The last ten miles of the trail run alongside the river, passing through towns and fields. Old barns can be seen along the route, reminders of the much larger and more vibrant farming community that once filled the area. 
Where does the MVRT end? The MVRT ends in Richford, the town where Elle attended high school; her Gatorade banners and State and New England banners hang in the gymnasium.