MVU 64 vs. Mount Abraham 34
Winter 2014
SWANTON — Unforgettable games aren't necessarily the 'big' wins for a state title. Sometimes they're a game few others will recall.
Tyler Cooper (MVU Class of 2014) recounted the Thunderbird win against the Mount Abraham Eagles.
After playing under MVU greats like Matt St. Amour Cooper was learning to lead in his senior year.
"I grew up looking up to and playing with Nate Lumsden and Matt St. Amour. My senior year, I had to make the transition from being the clean up guy to being the leader," said Cooper.
"I was fortunate to be surrounded by such good guys and great athletes. I really missed them that senior year--to lean on, to ask advice.
"My freshman year, I was with them as part of the championship team. I was the last person to graduate from MVU to play in a championship basketball game."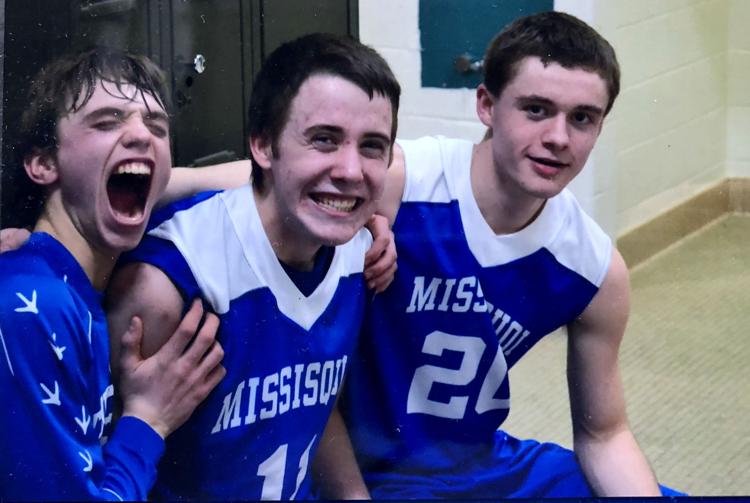 MVU was off to a cold start to Cooper's senior season.
"We had graduated a lot of seniors the year before, and we only had three remaining: Alex Beebe, Mike Wilkes, and me," said Cooper.
"We started out 0-3, and after that last loss, we talked things over; we knew we wanted to turn the season around.
Cooper got to the game under the weather and wondered, 'should I play?'
"I remember waiting behind those double doors for the game to start. Your palms are sweaty, and you're nervous. You can hear the music: it's go time," said Cooper.
"I was sick that day; I probably shouldn't have played, but we'd just had this big talk, and I didn't want to leave the guys hanging.
"I figured I'd look back on it and be glad I played, and I am."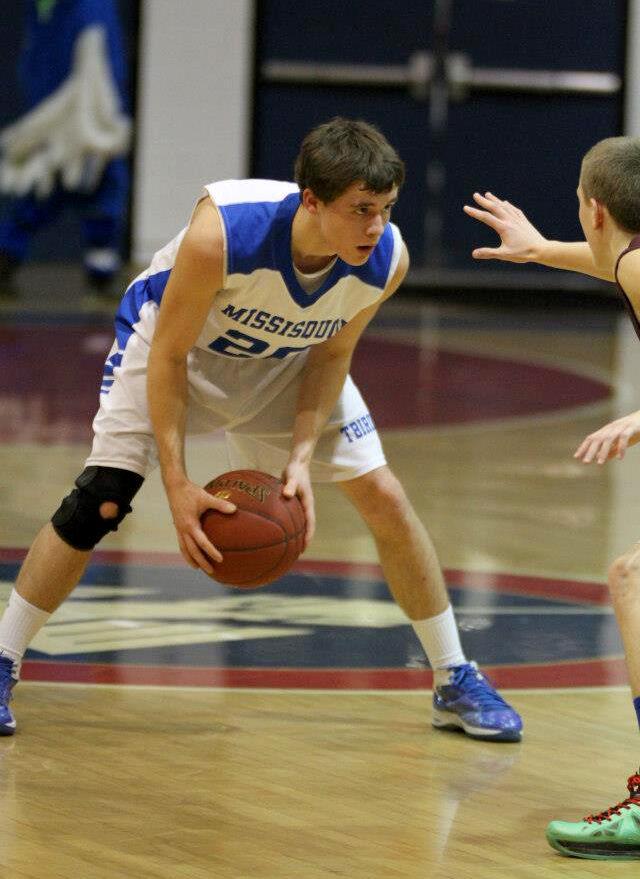 The T-birds tapped into their hidden potential in the first quarter.
"Before the jump ball, I had my hands on my knees, and you could tell by my posture that I was not feeling well.
"We came out and dominated. We were up at the end of the first quarter, and I knew we were tapping into the potential we'd had all along."
Cooper lit up the Thunderdome even when he wasn't feeling his best.
"The passes were flashy, and it was fun for the crowd. Being in the state I was in, I wasn't even thinking about the passes," said Cooper.
"The game was flowing for me. When things are going that way, your confidence is good."
MVU left the first half with a 29-18 lead. Could they hold on in the second?
"I remember going to the locker room. We were in a good mood, but we knew the game wasn't over," said Cooper.
"I remember the first play in the second half. I inbounded the ball. Alex Beebe was open, I passed to him, and he hit a three. That sparked the continuation of our momentum."
As Beebe drained a three from the corner, the MVU bench jumped to their feet.
"Everything was going in, and it was what we needed. I knew we could play; the guys just needed to see their shots go in to get their confidence up and get their jitters out."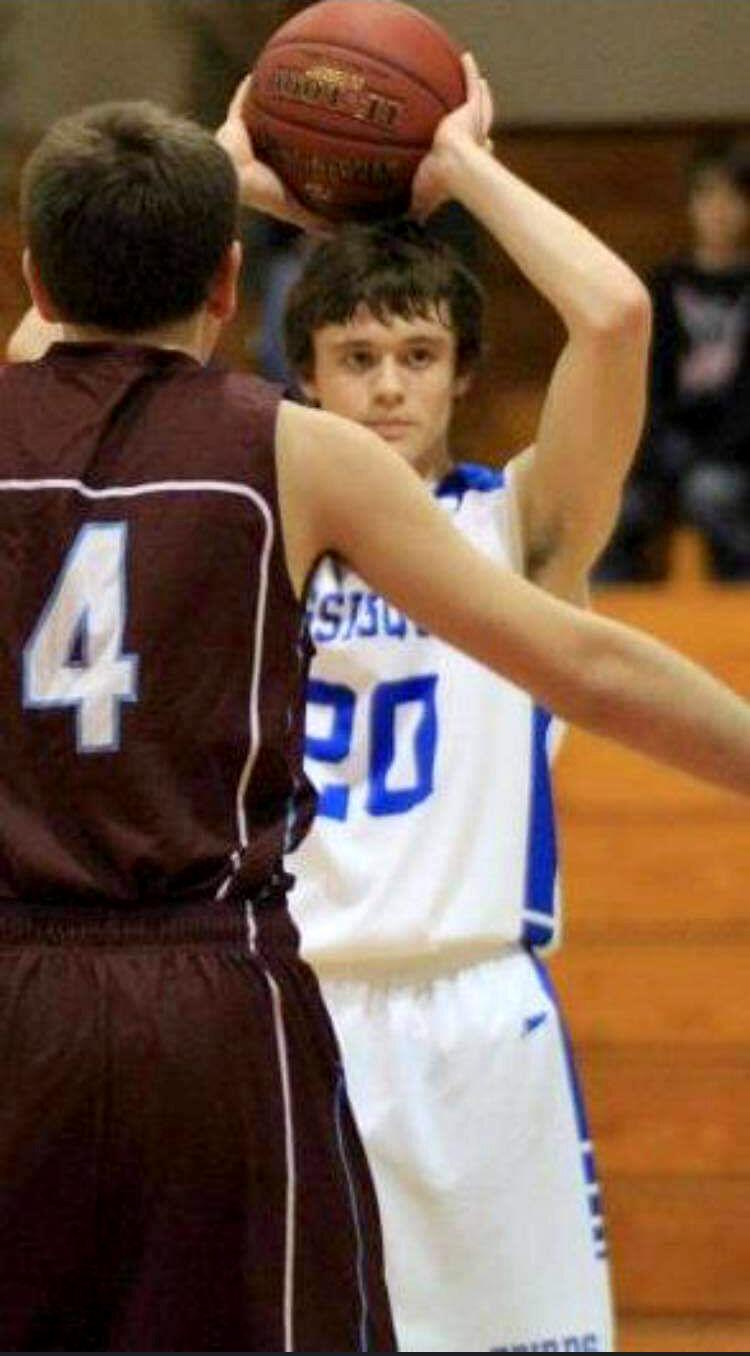 With 4:30 remaining in the quarter, and a full press, Cooper dished to open teammates.
"Cole Bevins passed me the ball; I had three guys on me. I dribbled through five guys and passed the ball to Hunter Moniz, who ended up scoring. That stands out," said Cooper.
"I hit a couple three-pointers, and I was drawing some attention. As soon as I got the ball, the defense was on me. I passed out to Bebee, and he hit three threes in a row.
"At the end of the third, the passes were really flowing. I dished to Hunter Reynolds, and he scored," said Cooper.
"I dished to Nick Cutting, who was wide open on the weak side, and he hit it for the buzzer-beater.
Thanks to lights out shooting, MVU held a commanding 42-25 advantage heading into the fourth.
"At that point, I was on an eighth of a tank. I remember bringing the ball up from half-court and thinking about sitting out the rest of the game," said Cooper.
"But I didn't want to let the team down. I knew we needed this win, and everything was going in our favor.
"I remember Caleb Laroche and I blocking shots. At one point, I had a behind the back pass; the crowd loved that. Shortly after, I hit an And-1, and the crowd was roaring!
"There was so much energy in the room. That was what kept me going."
As the clock ran out, Cooper breathed a sigh of relief. Would they finally get the win?
"This was the first win of the season! We had a lot of the season left, and we wanted to keep that momentum going," said Cooper.
Cooper left the game with a triple-double. He was Awarded a Player of the Year recognition at the end of the year.
What would you say to your 18-year-old self?
"I would tell myself to leave everything on the court! Take all the moments in--wins or losses--learn from them, and enjoy it. It does go by in the blink of an eye," said Cooper.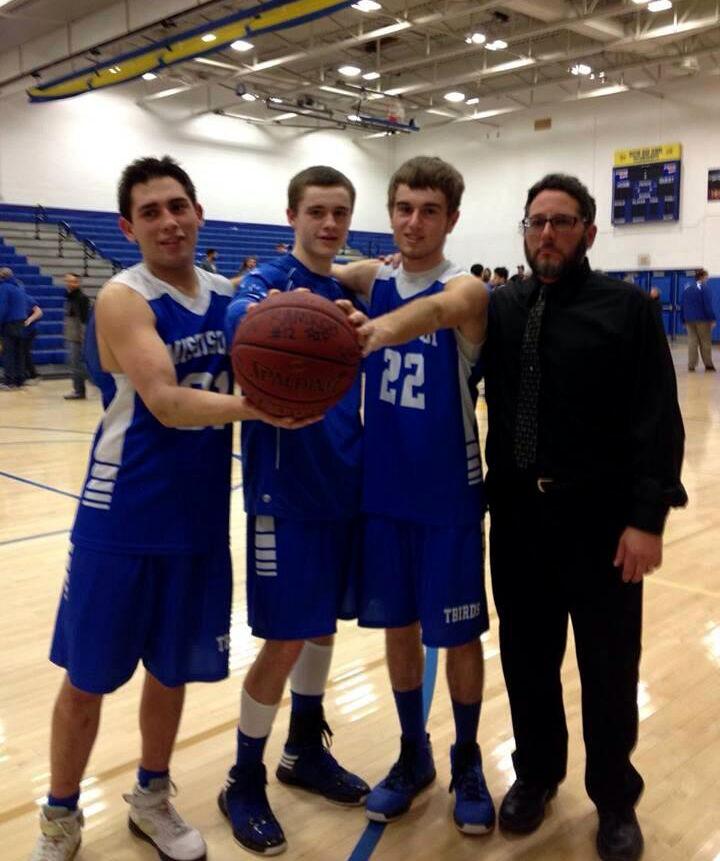 You might see Cooper in Swanton, but you don't to sit in his car.
"I had a desire to do law enforcement, even in school. No matter what I was doing after graduation, I was thinking about law enforcement," said Cooper.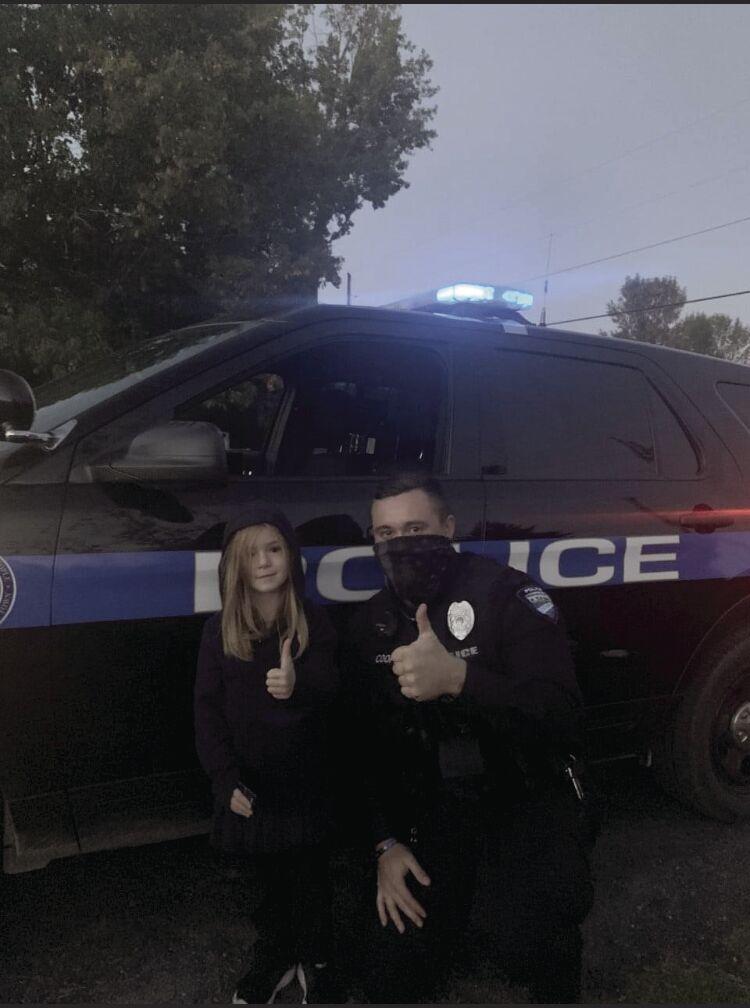 "I weighed the pros and cons--shorter life expectancy, higher divorce rate; I was still passionate about it. I owed it to myself to find out about it. I'm so glad that I did it."
Cooper joined the Swanton Police in March of 2020, but it wasn't an easy road to get there.
"It's the best job I've ever had. I'm glad to be serving the community I grew up in and keeping it a safe place for others, as it was when I was growing up" said Cooper.
"I failed the first entrance test; I was so nervous. I knew passing that test would open doors for me. When I passed, I walked out of the academy, sat in my truck, knew I'd taken a step in the right direction.
"I appreciate this job even more because I had to study and prepare for it."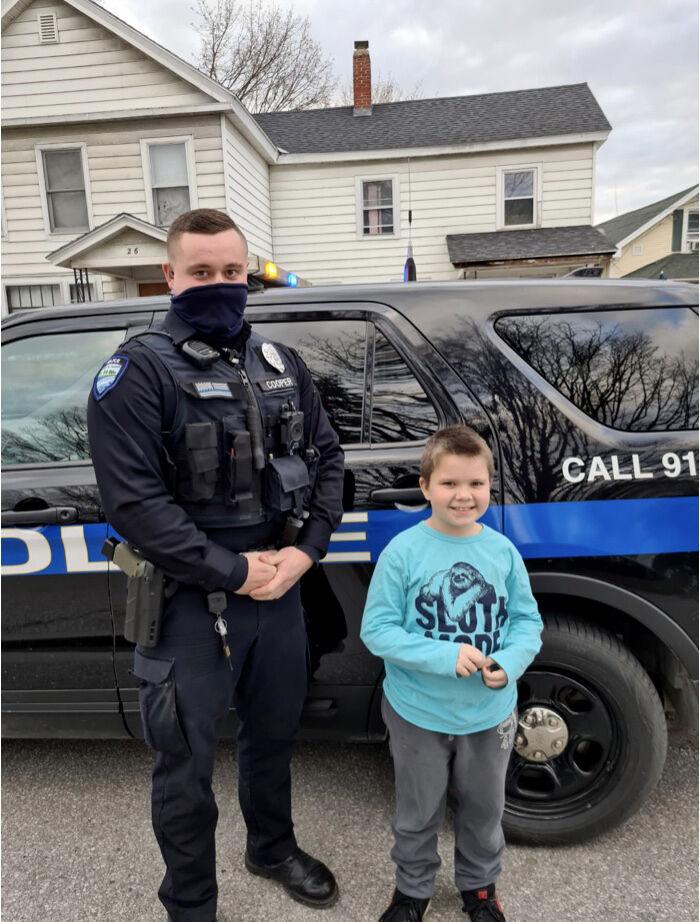 Cooper knows that his time on the court helped him prepare for his career in law enforcement.
"You learn discipline, work ethic, teamwork, and de-escalation in sports. It's a training ground for accountability and responsibility and growing as a person," said Cooper.
"Everyone owes it to themselves to be the best version of themselves. If there's something you want to do, make a good attempt to do it."