Thunder Road International Speedbowl
BARRE — The 2016 race season was a banner year for the racing team of the Green's Ace Hardware #16 car.
The team, with driver Scott Dragon, was the top seed coming into the final race of the season, and the car was running well.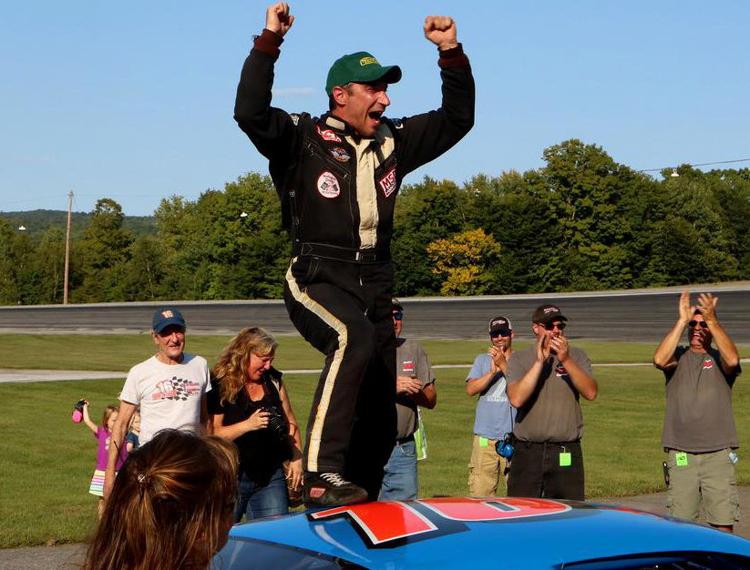 Car owner and racing enthusiast, Richard Green, has taken part in many games as a coach and an athlete, but it was that hard-fought Labor Day race that stands out as Unforgettable.
"In that 2016 year, we knew we had a legitimate shot at the championship," said Green.
"We'd come close to winning a track championship in previous years when Joe Becker drove the car and finished third."
The Labor Day race was the last points-counting race of the season in 2016; it was also the longest at 200 laps.
The Thunder Road track championship is won by the driver who has amassed the most points over the season.
"We were leading by eight points going into that race," said Green. "The guy in second got into the lead halfway through the race, and we knew we had to finish second to win the championship."
Thunder Road drivers are awarded 70 points and a five-point bonus for a win and 68 points for second.
"If the other driver won, he'd be awarded 75 points, and we would lose the track championship," explained Green.
"When the flag dropped, we knew exactly what we had to do. We had to do all we could do and made sure we at least finished second."
As the race progressed, Dragon maintained fifth or sixth position and slowly began to 'pick off' cars.
Green, the spotter, was watching from above the track and communicating with Dragon via radio.
"As the spotter, I tell Scotty where he is or who's behind him. It was hard to stay on task and stay steady that night," said Green.
"I didn't want to put any excitement in my voice; I'd speak almost in a monotone. At one point, I did tell Scotty he had to get into second for us. He responded to that.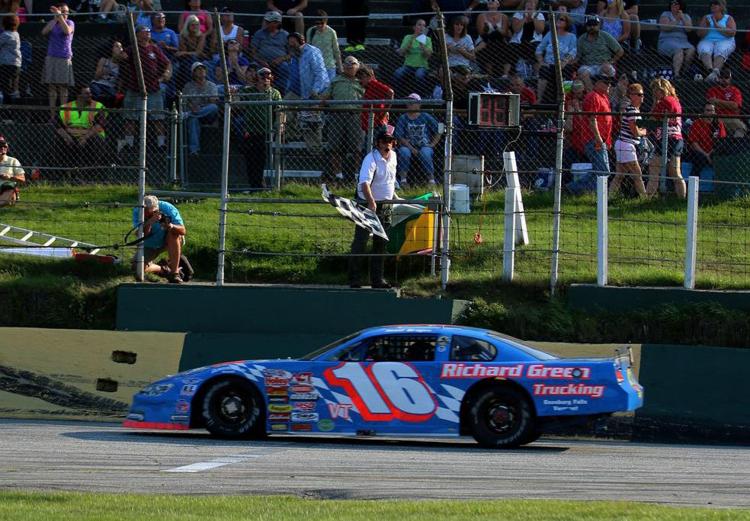 "As the laps were winding down, our hearts were in our throats. We were fighting for our life!" said Green.
With twenty laps to go, Dragon made it to third. Ten laps later, Dragon was still clinging to the third-place spot.
"After twenty years of racing, we were going to lose the track championship by a point," said Green, "but Scotty got down by the guy in third and eventually passed him, and we won."
As the checkered flag fell, Green and the racing team rejoiced.
"The guys who'd worked on the car and built it, and the crew chief--everyone was so emotional! It was one sweet day," said Green.
"It was our first championship in 18 years of racing; it was a pretty sweet deal and something we will all never forget."
The win, earned by Dragon in his third year driving the #16 car, broke a three-year winning streak by Derrick O'Donnell. Dragon would go on to win a second track championship in 2018 and finish second in 2019.
"Our race team is unique; everyone volunteers, and the car is hand-built by Joe Becker, who's a master fabricator," said Green.
"Our crew chief, Brendan Pease, eats and breathes the race car all summer long. He's constantly figuring out scenarios.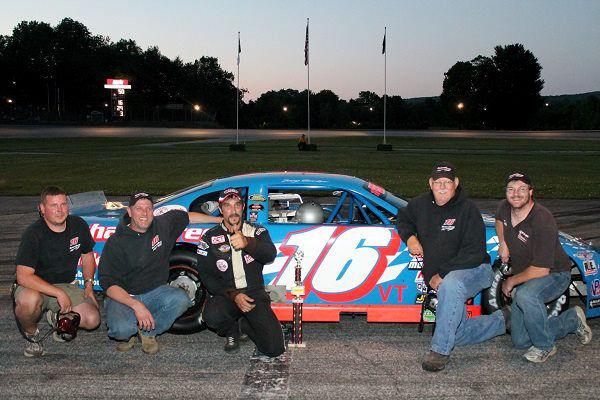 The victory was especially sweet for the team, who'd lost the track championship by four points the previous year.
"That win was a big one! We had family and friends there hoping we'd win. And Scotty was really, really pleased that he was part of doing this. He's pretty humble and knows it's a team effort.
"His dad, Bobby Dragon, had won championships in the past, and he was there that night," said Green.
"Scotty, who's been with us for seven years, is one of the better drivers on the tour. He's smooth and doesn't damage the car or wear the tires out. He does what he has to do every week."