ENOSBURG — Randy Swainbank has been coaching soccer teams for 28 years. Twenty-four of those years have been spent in Enosburg where he's had the pleasure of coaching hundreds of kids, including his own.
"I was recently asked to take part in the Messenger's Unforgettable Games segment. As I reflected on a lifetime of playing, coaching, and watching sports, I had difficulty narrowing it down to one game," said Swainbank.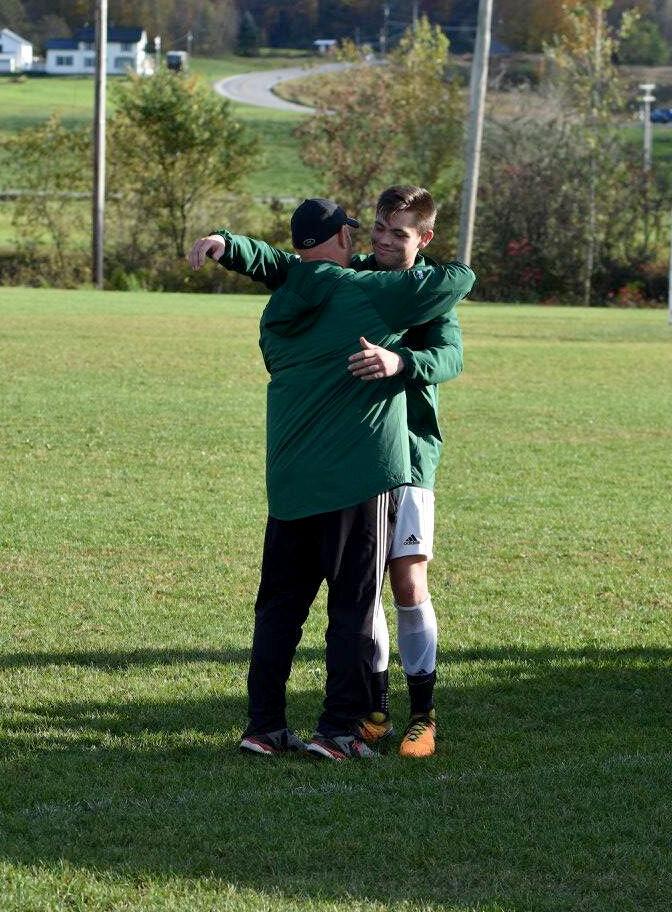 "How do you pick one game in a lifetime of playing, coaching, and spectating?"
"There are many unforgettable games that come to mind as a coach, including the 1997 semi-final at mighty Burr and Burton where we upset them 2-0 on our way to Enosburg soccer's first State Championship."
The Hornets tied 0-0 with Fair Haven and finished as Co-Champions that year.
"Our classic 2006, 2-0 win over Rice, which essentially sealed a Lake Division Title, and sent us on our way to our first outright State Championship with a 1-0 over Thetford also comes to mind," said Swainbank.
"That 2006 final against Thetford was played in Middlebury on a cold November day with most of Enosburg in attendance."
Of course, Swainbank couldn't help but recall the memorable games in which his children played.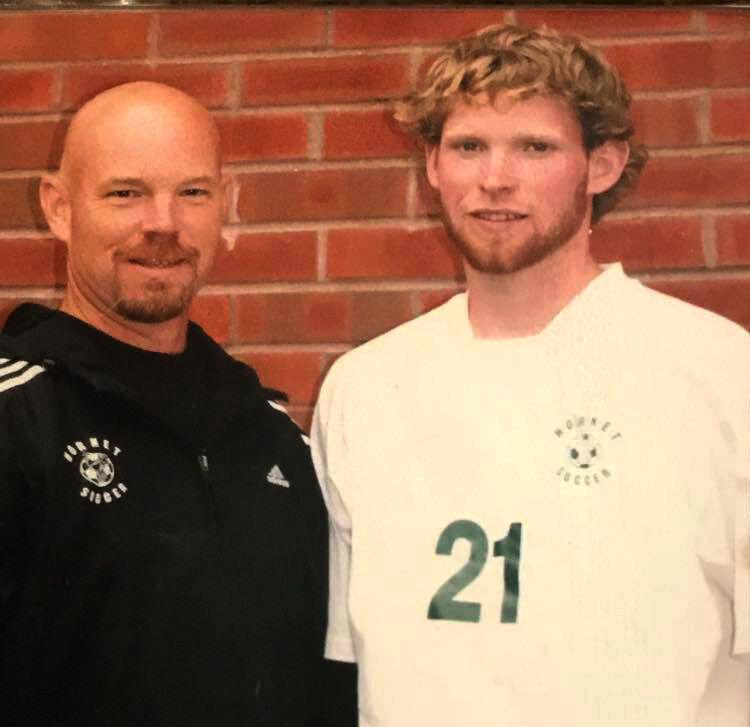 "Maybe my most unforgettable game is one that my kids were involved in. Caleb played in those 2006 games against Rice and Thetford," said Swainbank.
Swainbank's daughter Jenessa went on to play basketball for Johnson State College, and there, Swainbank was a spectator. She returned to coach in Richford.
"I enjoyed watching Jenessa play in her first college basketball game, and I loved watching as she coached the Richford girls to a basketball State Championship five years later," said Swainbank.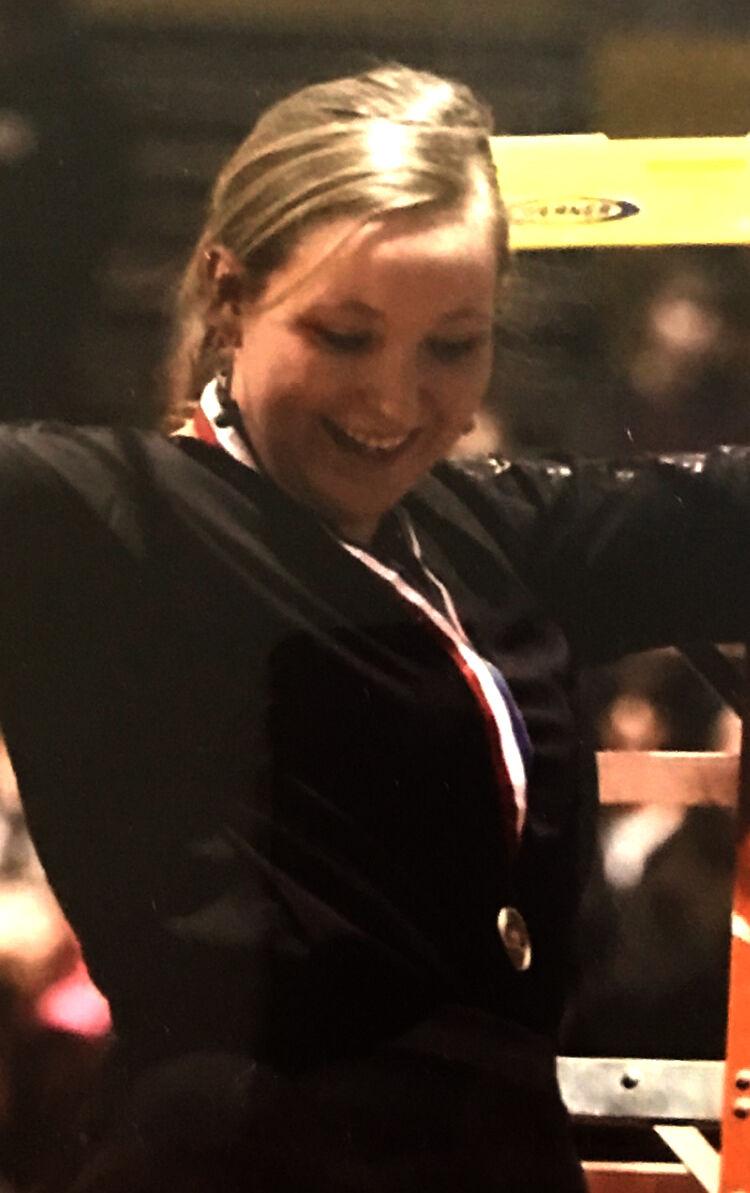 "My most unforgettable game could be Noah playing in the Twin State soccer game in 2018 and scoring Vermont's only goal in a 1-1 tie with New Hampshire.
"Maybe Enosburg's 2016 boy's basketball, or 2017 baseball State Championships that Noah was a part of? Or possibly his first college start while playing soccer at Castleton University."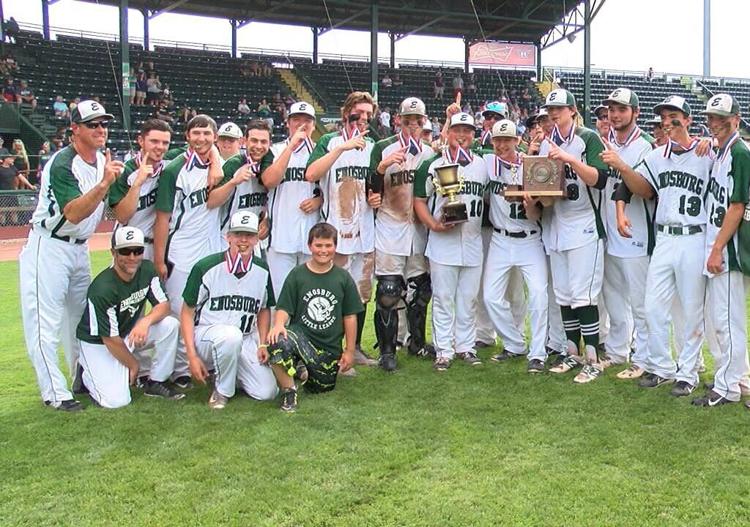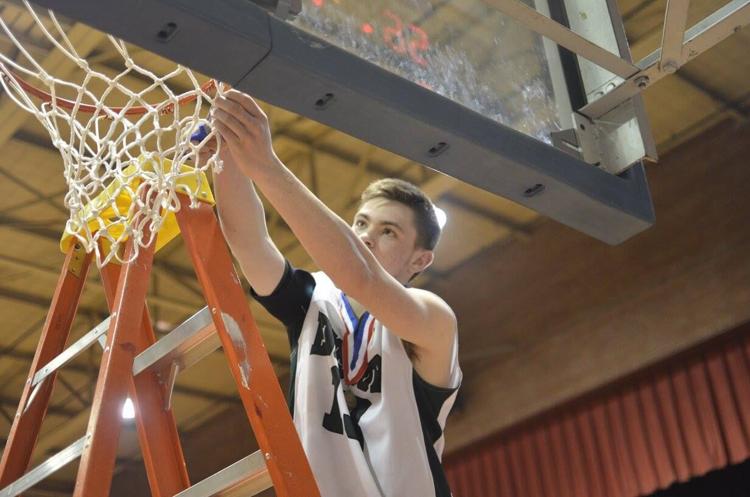 When one memory comes to mind, another is often quick to follow.
"It might be one of those Saturday morning youth soccer games my wife Molly and I watched them play all play at Hard'ack when they were still little," said Swainbank.
Swainbank even recalled a game from his days as a high school player in Franklin County.
"Is my most unforgettable game BFA's first boys' soccer State Championship, a 2-0 win over MVU in 1980?" said Swainbank. "I was a part of that team that was coached by Bill Perkins and assisted by Dan Marlow."
When it comes to pro teams, Swainbank reflected on some of the games that left a lasting impression on him.
"I witnessed the "Miracle on Ice" as it happened in February 1980 when US Hockey defeated the Russians in Lake Placid on their way to Olympic Gold. That is about as unforgettable as it gets," said Swainbank.
"Then there are the games where Brett Favre and Aaron Rodgers raised the Lombardi Trophy after my Green Bay Packers won the Super Bowl in 1997 and 2011.
"There was that November, 1989 soccer game between the United States and Trinidad where Paul Caliguri scored the only goal to propel the United States into the World Cup for the first time since 1950."
Life has come full circle for Randy and his wife Molly. Their oldest son, Caleb, now has two children of his own, and Randy is watching his grandkids learn to play the game he's loved so much.
"Maybe my most unforgettable game is the one I played last week with my two granddaughters Ada, and Gretta. It was some wild combination of soccer, tag, and wrestling that I was told I lost, and I was okay with that," said Swainbank with a chuckle.
"All of these games and a thousand others have left their mark on me. For me, it just isn't possible to pick one. I'm sure there are even more unforgettable games on the horizon, hopefully as soon as this fall."