February 25, 2017, MVU girls hockey
MVU 4 vs. Woodstock 1
SWANTON/RUTLAND — At the start of the 2017 season, Olivia Thayer needed 27 points to become the sixth player in MVU girls hockey history to hit 100 points.
"I didn't really think about reaching 100 points going into my senior year. I checked with my coach Wynn Paradee, who told me I had around 80," said Thayer.
"By the time we got to the senior game, I needed three points to hit 100, and I wanted to get the win for senior night. It had the potential to be one of the most memorable games I've ever played."
Thayer's first-period goal makes it 98.
Thayer didn't wait long to tack on the first point of the evening. Her early-game goal put the T-birds up 1-0.
After the goal, Thayer looked up in the crowd; her grandparents, Stewart and Bonnie Laroche, were holding a sign indicating she had two more points to go.
"I don't always love the attention for myself; everyone was so excited for me," said Thayer.
"I really wanted to win that game; there were so many people there to support me, including both my sisters."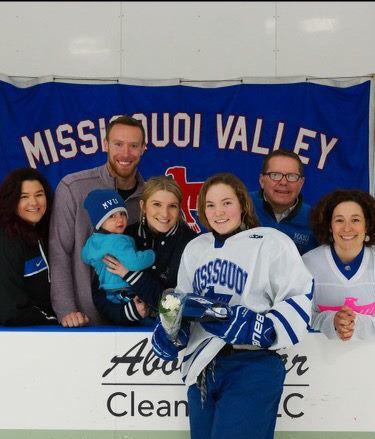 Heading into the second period, Thayer was ready to go.
"We had a 1-0 lead going into the second. Everyone was so psyched for me, and I was ready to go out to the next period," said Thayer.
An assist in the second period put Thayer at 99; her grandparents raised the second sign.
"I had a really good offensive line that season, including my friend Alyssa Audette; we'd played together for three years and had great chemistry."
Chaos in the third opens the door for 100.
"I remember my grandparents showed a peak of the 100 sign before I got the final point," said Thayer.
"Three minutes into the third, there was a lot of chaos at the net; I got the puck to Adrianna Dostie, who scored.
"The team was jumping on me, but I knew we had to make sure the refs gave me the assist."
Thayer skated to the referee to ask if she'd been awarded the assist.
"He asked me if I was number 12, and I said yes. I looked at the crowd--everyone went crazy, and the bench cleared. My mom was holding my Fat Head and screaming at the top of her lungs."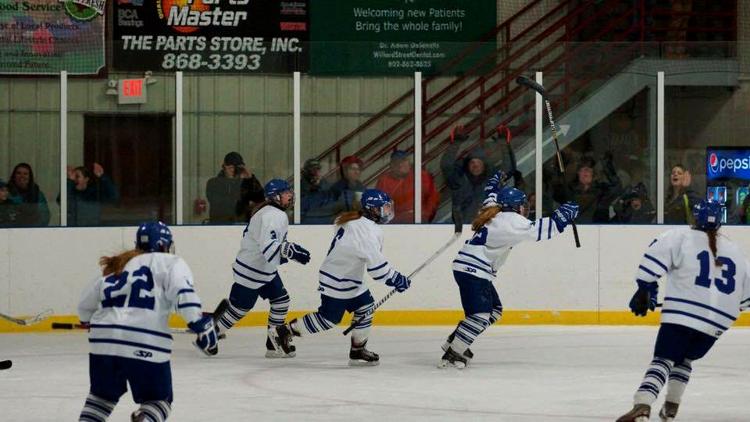 Thayer saw a sign that read 'Congrats on your 100th point.'
"I skated over to the sign, gave my dad a high-five through the glass, and went back to the bench. It was pretty surreal," said Thayer.
"That's a moment that I'll always remember. I knew he was very proud."
Memorable moments shine in the rearview.
"I had a lot of good times on a lot of good teams, but this one was special. My senior year was a great year. We made it to the championship; I couldn't have asked for any more that year," said Thayer.
"I do feel like I took it for granted; I wish I could have lived in the moment more--feel it again. I'm so thankful it happened to me and that my family got to be there."
"It was an unforgettable moment. The crowd was big, my family was there, and it was senior night. I went out with a bang!"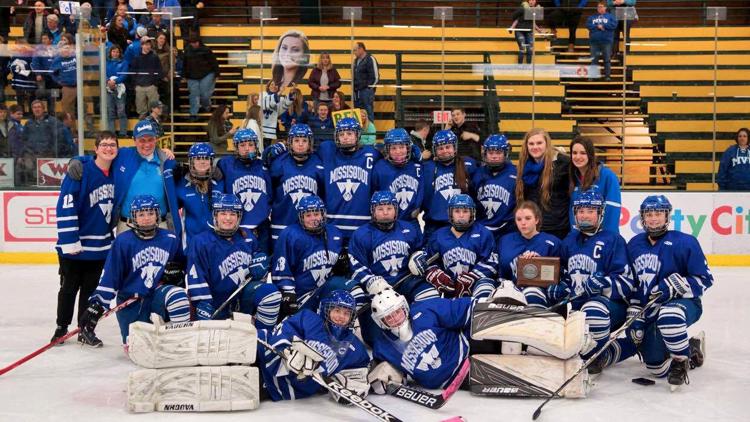 Thayer on Paradee:
"Wynn always believed in our team and me. He viewed me as a leader that year, and I appreciated that.
"After the game in the locker room, he had a big smile. I knew he was proud and that he saw the hard work and determination I had to get there," said Thayer.
"He always made us laugh, and he'd always be there for his athletes. I was glad I could share that moment with him."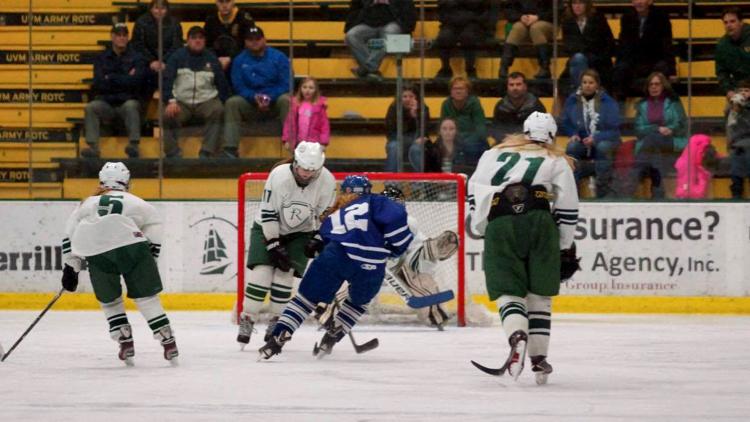 A note to young athletes:
"Enjoy your athletics as much as you possibly can--the friendships, the memories, the bus rides. Have as much fun as you can. It's a special time in your life," said Thayer.
"Work hard: there are times I could have pushed harder or put more in. If I could do it over, I'd shoot for the stars and put everything I had into those years. They're the most memorable."