GEORGIA/RUTLAND — Tucker Gaudette, a member of the Castleton Spartans' football team and former BFA St. Albans Bobwhite (class of 2018), is home for the holidays; like many athletes, he's not sure what the spring will hold.
Gaudette has played two seasons with the Spartans, who closed out the 2019 season with a 2-7 record.
"Our games were all nail biters-games that were hanging on one mental mistake or a penalty," said Gaudette.
Gaudette recalled the Spartans' game against Anna Maria on Nov. 2, 2019, a game they won 33-19.
"That one stuck out because it was our senior game and one of my good friends got to start in the game. We set a goal to win the game and get the seniors on the field as much as possible," said Gaudette.
A week later, the Spartans earned a 38-20 win over the undefeated Dean Bulldogs.
"We didn't have anything to lose. They were already the conference champs, and they may not have seen how close our losses were in the games we played," said Gaudette.
"It was a really physical game, which is the most fun type of game to play. We played with a lot of emotion, and everyone played so hard. We had some interceptions and scored on a trick play to get the lead.
"It was good to see things click in the last two games. That got our hopes up for what we could have had in 2020."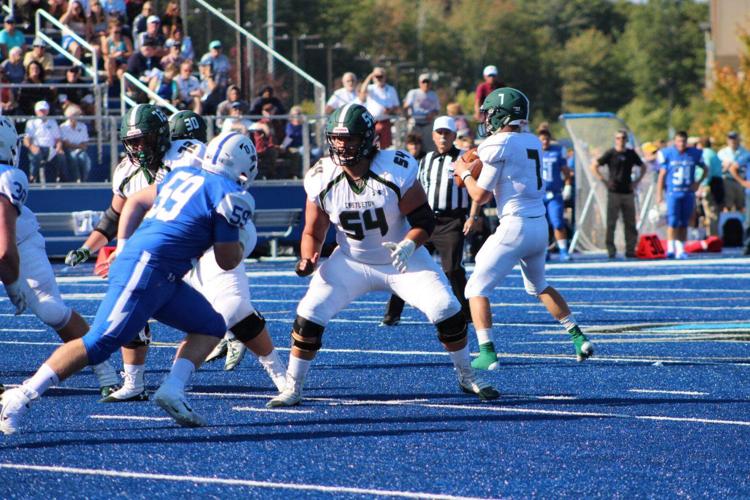 Due to COVID cancelations, colleges in Vermont were unable to play games during the 2020 fall season. College players spent the fall social distancing, wearing masks, and focusing on individual skills.
"It was about working on the little things that make you better as a football player," said Gaudette.
The two drastically different seasons challenged Gaudette and the rest of the Spartans' football team.
"When we got sent home in the spring and missed the spring season, that took a toll on everyone," said Gaudette.
"We eventually got the news we weren't going to have a fall season, and at some point, we all realized we had a whole year before we'd be playing again."
After getting over the shock of the cancelation, Gaudette opted to control what he could.
"I knew it was another year to get better, stronger, and faster. I could focus on the small things that may have been overshadowed by bigger things--like correcting techniques," said Gaudette.
"As a team, everyone got into the mindset of 'we have a whole year to improve.' Our coaches knew gyms were closed, and we were limited with working out."
With gyms closed, the team got creative, utilizing the internet to help them stay in the game, even when they couldn't get on the field.
"We used a social media app and split into position groups, and we had to submit proof that we were working on getting better. We could do pushups, take a run, anything. That changed our mindset," said Gaudette.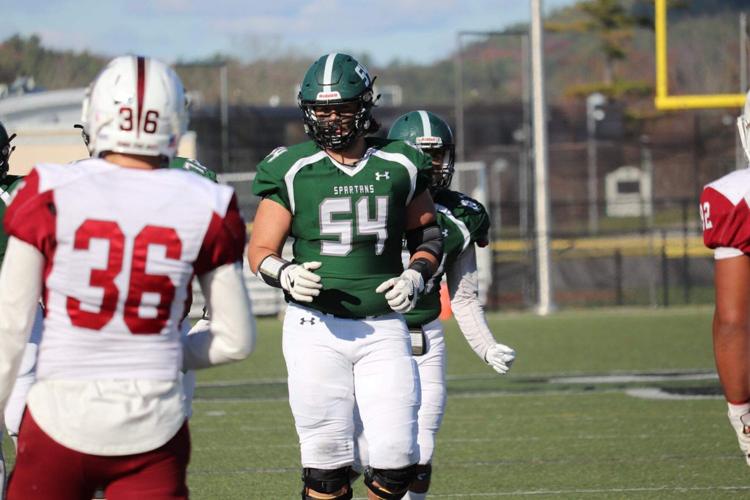 "Overcoming adversity is a big part of our team's mission statement, and everyone started to get it as we went on. Everyone figured out a way to get better."
After COVID cancelled the season, college athletes like Gaudette were given an option to play a fifth year. Gaudette plans to get his Master's and play football.
"I'm in a good spot to do that, but some of my teammates don't have that option. It's been tough on a lot of people," said Gaudette.
Gaudette is a Sports Management/Administration Major and would love to pursue a career as an athletic director or as head of football operations for a college program.
"I've got a lot of options that sound interesting to me. Getting a Master's is really going to help," said Gaudette.
When asked who's inspired him in his career path, Gaudette had two names in mind; one was BFA St. Albans athletic director Dan Marlow.
"Mr. Marlow was a great athletic director. He was a big part of the community and the school," said Gaudette.
Cody Collins, who played at North Country High School and attended Castleton, is another of Gaudette's inspirations. Collins has worked with several colleges and the New Jersey Devils and the Philadelphia 76ers.
"Cody talks with the team during pre-season camps. His career path is different than mine, but he was in the same program. It was cool to see the things he's been able to do."
While no one knows what the future holds, there's hope that college football teams will be competing in the fall of 2021.