BAKERSFIELD — The Sharks Swim Team in St. Albans has given hundreds of local kids the skills they need to be safe and comfortable in the water.
Madison Tabor, a junior at Clarkson University, was one of the youngsters who got up early on summer mornings and headed to the rec pool.
Tabor's love for the sport never faded; she's spent the last two years swimming at the collegiate level for the Golden Knights.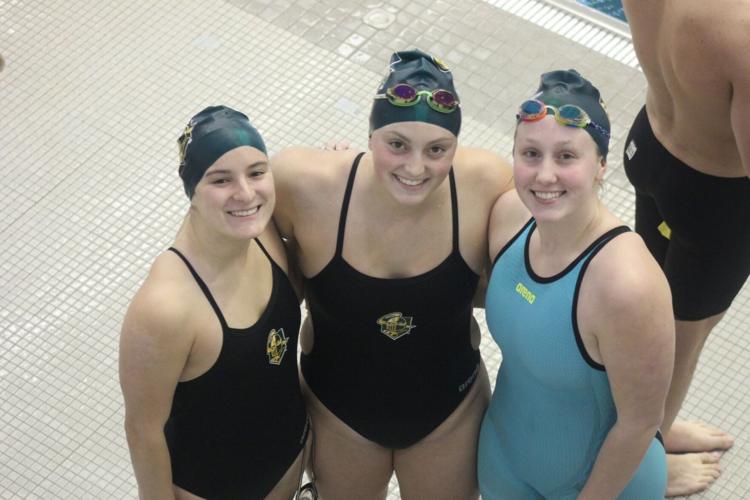 Training for college swimmers begins at the end of September, and competition lasts until the end of February. The athletes train indoors in New York but get a welcome break on the winter training trip to Florida.
"It's so nice to travel someplace warm and get to swim outside," said Tabor.
Tabor pracitce daily and twice a day, three days a week, and the team competes in roughly ten meets a season.
"Swimming at the college level is a lot of fun. I've gotten to meet great people; they are going through what you are: balancing classes, adjusting to being away from home, and swimming competitively," said Tabor.
"Everyone genuinely wants to be there; it's a big commitment. You don't do it just for fun; you have to love it."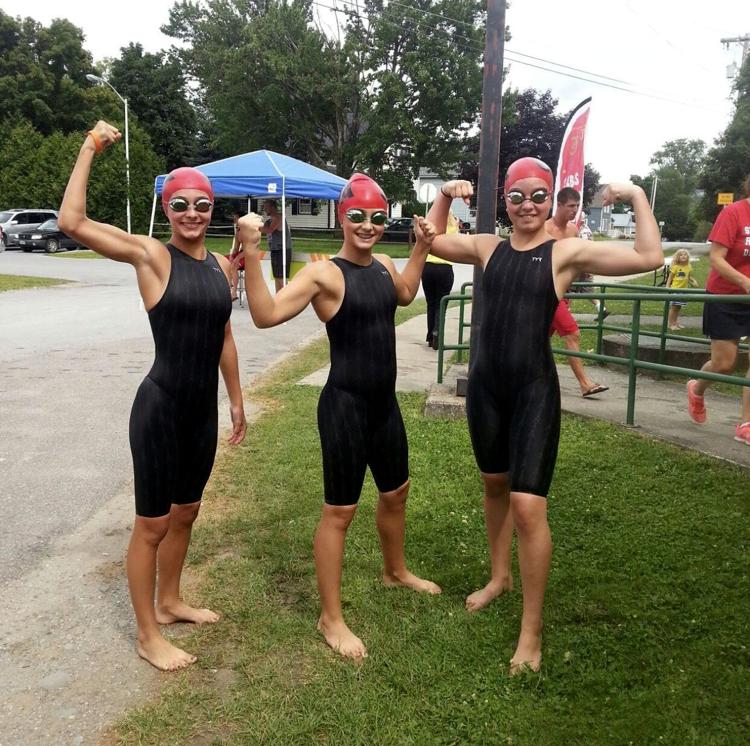 When it comes to racing, Tabor is a sprinter and freestyler, but she noted that the coaches do mix things up.
Adjusting to competition at the college level provided Tabor with a challenge.
"All the races are fun. With the Sharks, I was at the top of the summer league; when you get to college, the girls are insanely fast," said Tabor.
"Even if you're not the best, it's cool to see how good some of these kids are and what they are capable of."
Like all college athletes, Tabor is waiting to see what the 2020-2021 season will hold.
Fall athletics have been canceled due to COVID-19 concerns. Since swimming is a winter sport, Tabor hopes the season will merely be pushed later into the spring.
The swim season may be delayed, but working to stay in shape is always in season. Tabor works at the city pool in the summer, teaching swim lessons and working as a lifeguard.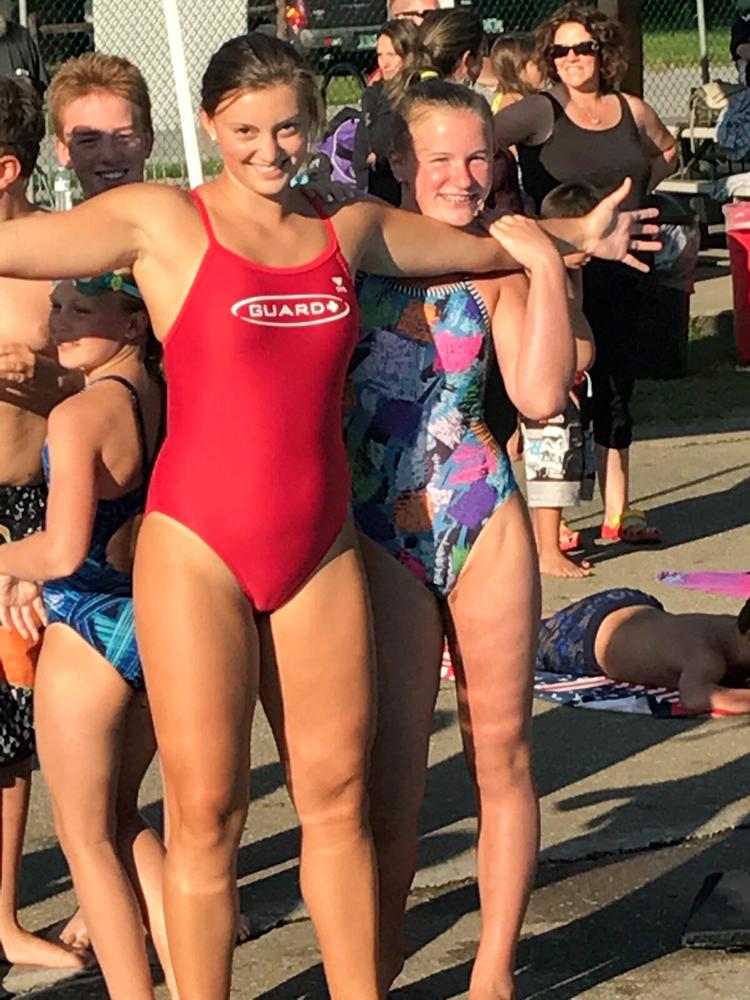 COVID-19 has complicated Tabor's usual routine. In previous years, she'd swim with the team, but this year, safety precautions require her to swim during the lap swim.
This summer, Tabor has been swimming just a few nights a week and doing workouts at home.
The city pool is a place Tabor is very familiar with. She began swimming with the Sharks when she was five and continued to swim until she aged out of the program at 18.
"Originally, my parents signed us up. They are good swimmers, and they wanted us to be good swimmers. As we got older, it was more of our choice, and I loved it," said Tabor.
"Some of my best friends are from swim team. You have to wake up early and work hard, but I loved it and wanted to go back."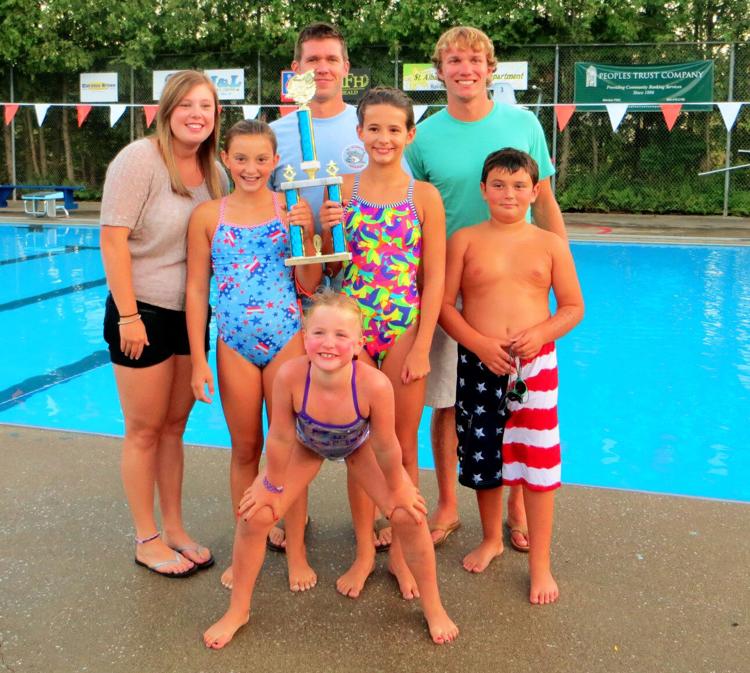 As Tabor got closer to the end of her time with the Sharks, she knew she wasn't ready to give up swimming and started thinking about competing at the college level.
"Many schools have a high school team, and kids swim throughout the winter. Being in a summer league and training two months a year made for a big transition, but I like to work hard, and I like to swim," said Tabor.
When she did decide she wanted to swim at the college level, Tabor found Sharks coaches, Tom Koldys and Nohea King, to be excellent resources.
"Tom and Nohea were excited that I wanted to swim at the college level and helped me build the skills I needed," said Tabor.
Looking back over her years as a Shark, Tabor recalled some of her favorite things about the program.
"As a young elementary student, I thought the coaches were awesome! They do their best to add in fun, make people comfortable, and enjoy getting up early. When you're little, you need the coaches to be goofy and make it fun," said Tabor.
"The lifeguards were also very caring and made sure everyone was having a good time."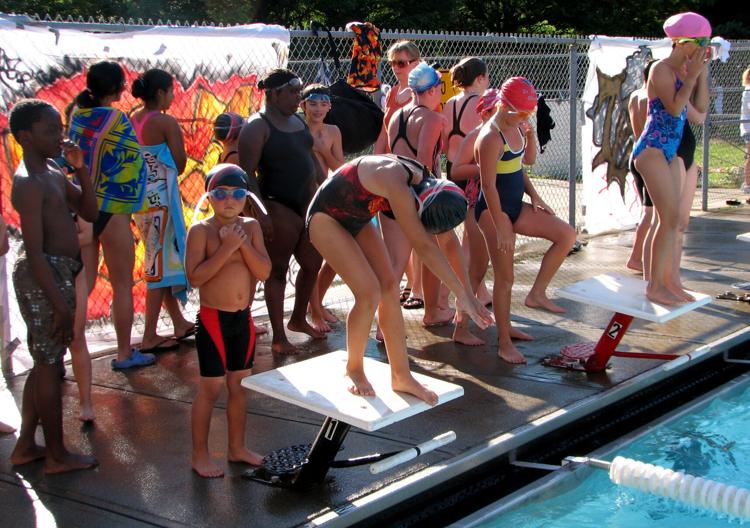 In middle school and high school, Tabor found that she cherished the friendships and embraced the work.
"I'm a morning person; I could get up and swim and feel good the rest of the day," said Tabor, "and I enjoyed the company of my friends."
Swimming provided Tabor with the perfect style of competition.
"I'm more competitive with myself than with others. In swimming, you're always striving for a personal best time; sometimes that requires you to beat the person next to you," said Tabor.
"This year, I broke 26 in the 50-meter. Breaking a minute in the 100 free is also a milestone. I remember breaking that with the Sharks, and it was very exciting," said Tabor.
Unlike some sports, swimming doesn't allow the racer to look at the clock or check the pace.
"Sometimes, you feel slow and find out you reached a personal best," said Tabor. "Other times, you feel like you're swimming fast, and you didn't go any faster than you usually do."
Tabor had wise words for anyone looking to improve in any area of life.
"Hard work will pay off even though some days you may not want to do it. You never know; the day you don't feel like doing something could be your best day," said Tabor.
"You're not always going to get praise from coaches and teammates, so you have to be able to build yourself up and learn to support yourself."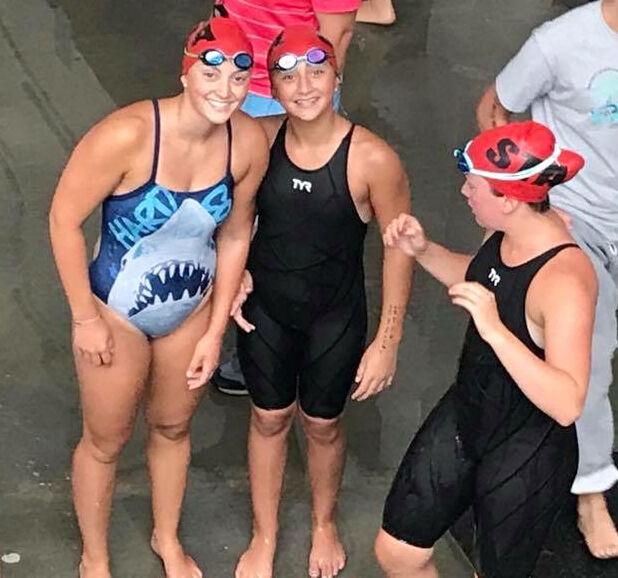 Tabor's gratitude for those who have supported her is heartwarming.
"My family is so supportive. My parents and my sister Kalli love to see me swim, which helps me at school even when it's hard. It means a lot to see them there."
For the last five years, Tabor has returned to the city pool to give back to the program that had such a positive impact on her life.
"It's fun to see how much the kids have grown and developed as swimmers. I think of how it was for me at their age, and it's cool to be on the other side."