ST. ALBANS — The St. Albans Recreation soccer program for kids ages four to fourth grade kicked off last week, with nearly 250 youngsters enrolled in the program.
For many parents, the soccer program was the first organized sport their children have played since COVID-19 closures shuttered schools in March.
"Kids are looking for something to do," said St. Albans Recreation Director Kelly Viens. "When they're with us, they know they're safe, and they know they'll have fun."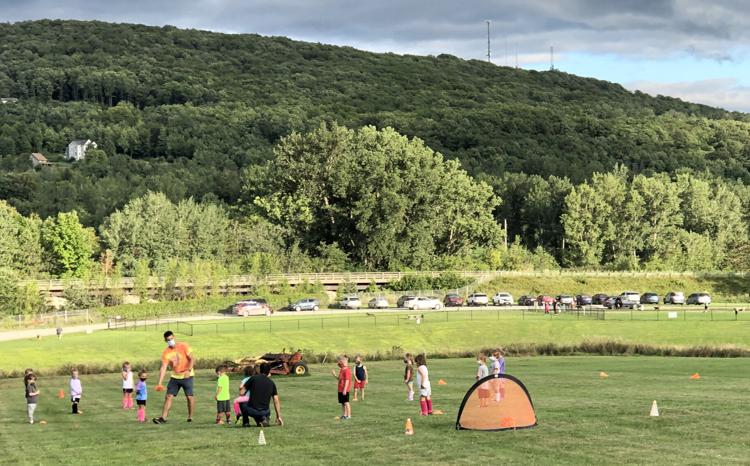 Teams are divided into four groups, 4-year-olds, kindergarteners, first and second graders, and third and fourth graders.
This season, practices are being spread out, and teams have been kept small to keep lower numbers at the fields.
First and second-grade kids usually field ten to twelve teams, and third and fourth graders often field six to eight teams.
The older kids play according to the USA Soccer model, using a bigger field, larger nets, and more players on the field. Playing in USA Soccer format prepares kids for the jump to fifth and sixth-grade soccer.
The Rec program doesn't ever travel for games, even in a normal year. While no games have been scheduled yet, Viens hopes continued low COVID numbers will allow for future games for the third and fourth graders.
"This week was awesome; we're waiting to see how practices go, and how the numbers change once schools reopen," said Viens.
"Our approach right now is all about baby steps. We want to make sure we are doing things right. We took tactics and guidelines from our summer programs and applied them to soccer," said Viens.
"The kids have adapted wonderfully, and parents understand that our guidelines are in place to keep everyone safe and healthy."
Athletes are required to wear masks on the field, and thankfully, they've embraced the new regulations.
"Wearing a mask is now no different than putting on shin pads and cleats. It's just another part of the uniform," said Viens.
"The kids are happy, they're playing, and they're seeing their friends. They get it; they've been amazing."
Players have had to adapt to the new routine, but so have coaches.
"Our coaches are terrific. No rec program can run without volunteer coaches," said Viens.
"This year they have the task of distancing the kids and reminding them to keep masks on. They always deserve credit, and they're doing a super job this year."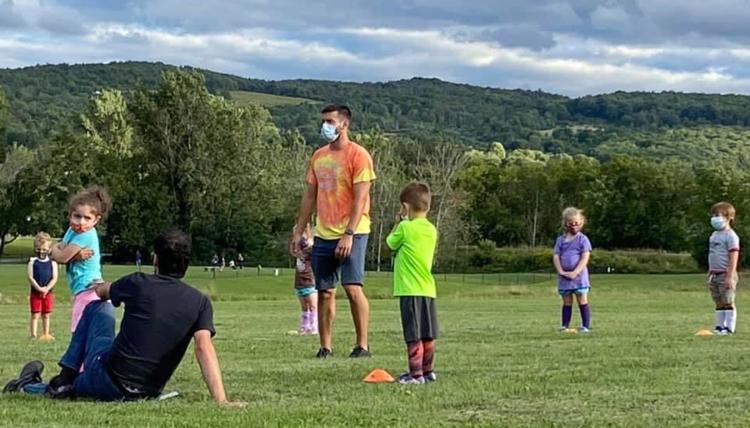 Program Manager, Andrew Gratton also got a well-deserved shout out.
"Andrew has done a fantastic job. He organizes teams, does the fields, and works with coaches. As we approach each new hurdle with COVID, there's so much to consider," said Viens.
"He's also coaching four-year-olds and kindergarteners; he's highly sought after."
Regardless of the challenges, the St. Albans Rec staff and coaches have one goal in mind.
"Our charge is to have fun," said Viens, "but also to ensure our activities are safe and healthy for the kids, the coaches, and everyone involved."