FAIRFIELD — Darren Callan played three sports, including football through his high school years, and while many things about the 2020 football season will be different, some things will remain the same.
"School is about skills, but a lot of life skills, like teamwork, and personality skills are enhanced on a team sport," said Darren.
"The friendships you make on teams never go away. All of my friends have been on one sports team or another."
Darren graduated from BFA St. Albans in 2013 and went on to play football for Castleton University.
"In high school, if you're a good player, you're a stand out on the team. In college, 100 other players were also the best on their team. The higher you go, the more intense it gets athletically," said Darren.
Darren went from a starting position for BFA to the seventh string linebacker at Castleton.
"I had zero hope of playing in a game during my freshman year. The guys who were already there were so much more mature, bigger, stronger, and faster," said Darren.
"My freshman year was so hard I almost didn't come back, but I stuck it out and came back my sophomore year and never turned back."
Darren was named a captain of the team his senior year.
"I would tell the incoming freshmen that we had been in their shoes; we thought we'd never play, but that something good would come out of it," said Darren.
College football required Darren to specialize in his position.
"In high school, I played about six positions. In college, there was an intense amount of training on the position I was going to play," said Darren.
"When I started practicing in college, I was on the field more in two days than I was in high school for a week."
College football also required an intense amount of game planning.
"In high school, you play both sides of the ball, but in college, the playbooks are so complex, most athletes play only one side," explained Darren, noting that the college playbook was 40 pages long compared to the high school six.
The hard work Darren put into his college football career brought impressive results. To this day, Darren remains the leading tackle in Castleton's football history.
"When I broke that record, it really stood out to me because I didn't have a single tackle my freshman year. That was an accomplishment that I celebrated with the team," said Darren.
Darren and Jordan Stone, teammates in high school, also roomed together in college and played four years for the Castleton Spartans football team.
"We had played sports together forever, and getting to share college football with him was something I will always remember."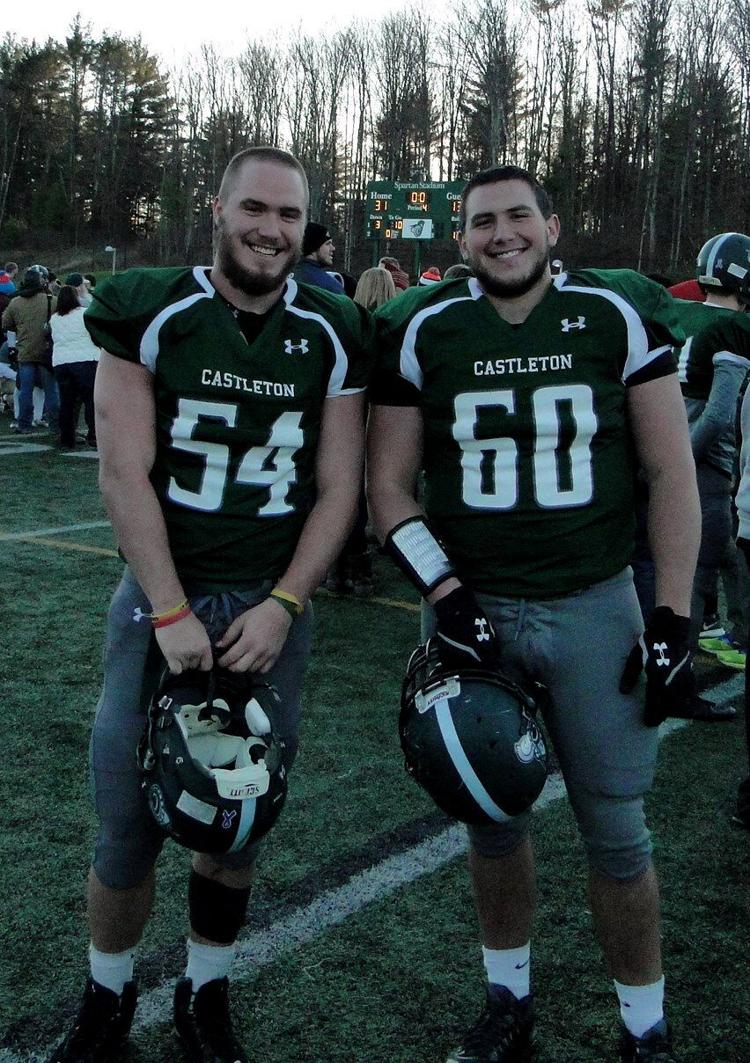 In high school, Darren was a three-sport athlete, playing football, basketball, and baseball. He played in three title games, two in football and one in baseball.
"BFA has a very well structured football program. Making the jump from the freshman team to varsity my sophomore year was much easier because of the coaches' seamless structure," said Darren.
Darren recalled his sophomore season; the Bobwhites won ten games in the regular season, including a 42-0 win over Hartford.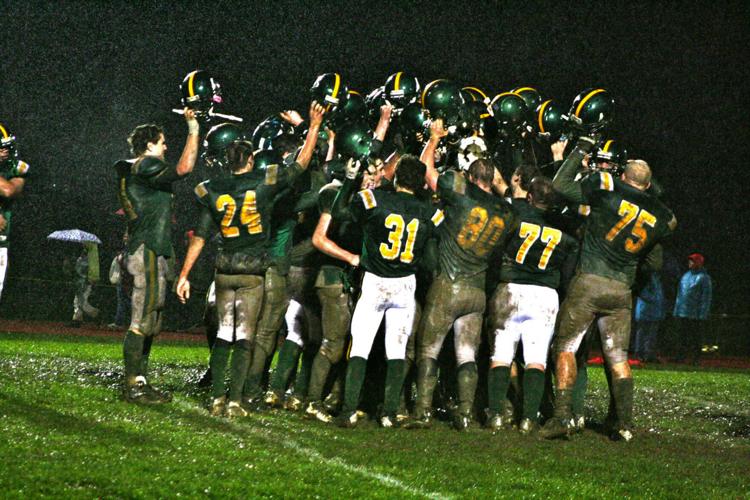 "That was the 'monsoon' game; the field was a mess, and Hartford couldn't get off a snap.
"We played them in the state title game at Castleton on the turf, and they demolished us," said Darren.
"You never know what's going to happen in playoffs. What you did before doesn't matter!"
Darren's senior year, the Bobwhites adapted a 'spread the ball out and pass' approach, losing the title by six points.
"We were able to adapt and give them a lot harder of time that year," said Darren.
"The older you get, the more you look back and appreciate the teams you were playing--that amazing pitcher or running back."
Darren played four years of varsity basketball, two with fellow teammate and fellow 1,000 point scorer, Nick Swim.
"I assisted on Nick's 1,000th point. I don't know how many 1,000 point scorers have gotten to assist another 1,000 point scorer," said Darren, smiling.
"My junior and senior years, I had the ball in my hands more. My game improved every year, and I can attribute that to the players I played with my first two years.
"I learned how to be a role player and a more active player. I could talk with the role players and learn from them. Every year, I got more responsibility, and I had to step up to it."
It was in an away game against Colchester that Darren netted his 1,000th point.
"Coach Fairchild did the 1,000 point celebration in a totally Fairchild way. He told me I'd scored 1,000 after the game and told us in the locker room we were going to celebrate at the upcoming home game against MVU," said Darren.
The night of the 1,000 point celebration was also Darren's senior game.
"In the moment, I may have been upset, but celebrating at home was certainly the best way. We got to celebrate with family, and I saw the wisdom in Fairchild's decision."
Darren joined the BFA baseball varsity team after two years of JV with Will Howrigan.
"I had never played outfield until my freshman year. Coach Murray and Will told me they were putting me in center. It was a great decision, and I did well there," said Darren.
"Baseball is the most technical of the sports I played. One error here or there can change the entire season for you. You have to be mentally tough, and you can't get down on yourself."
Regardless of the sport, Callan always enjoyed the ride.
"Some of the best times playing high school sports were the bus rides! You spend a lot of time on the bus with the guys who will be your friends forever."
One of those friends, his twin brother Dylan, has been a lifelong teammate.
"Having a twin brother made for one of the best ways of growing up. We always had someone to compete with, and we're extremely competitive," said Darren.
"I always had someone play catch with, to pitch to. Having siblings made us more competitive, but it helped us and gave us a competitive advantage through high school and college.
"When we got to college, and Dylan stopped playing football, he was my number one supporter. He even came out with me on senior day.
"Our relationship made us stronger individually, with each other, and with our teams, and at 25 years old, we're still competing. Athletics are still part of our lives, and we are still pushing each other to be better."