SWANTON — Madison Conley, a senior, has tended the net for the MVU Thunderbirds in hockey and soccer, earning her opponents' respect for her grit and tenacity.
Messenger Sports caught up with Conley to determine which opposing player from Franklin County has earned her respect.
Meghan Connor, a decorated three-sport athlete and 2020 graduate of BFA St. Albans, was Conley's choice.
Conley and Connor faced each other in soccer, hockey, and softball, including the 2019 DI Vermont State Championship.
When did Meghan earn your respect?
"My freshman year. We were building our girls' hockey program, and we were losing by a lot," said Conley.
The DII Thunderbirds faced the DI powerhouse Comets, a team that won the state tournament in 2017.
"When Meghan scored goals against us, she didn't make a big deal about it, especially when we were losing by a lot. Her sportsmanship really stands out. I respect her--she treated us like a team," said Conley.
Conley recalled a game played at the Collins Perley Complex in 2019, the year MVU won to the DII state championship.
"Meghan Connor made the student section put the Easy Button down after they got a big lead on us. I've never seen that at BFA, and I've gone to BFA games," said Conley.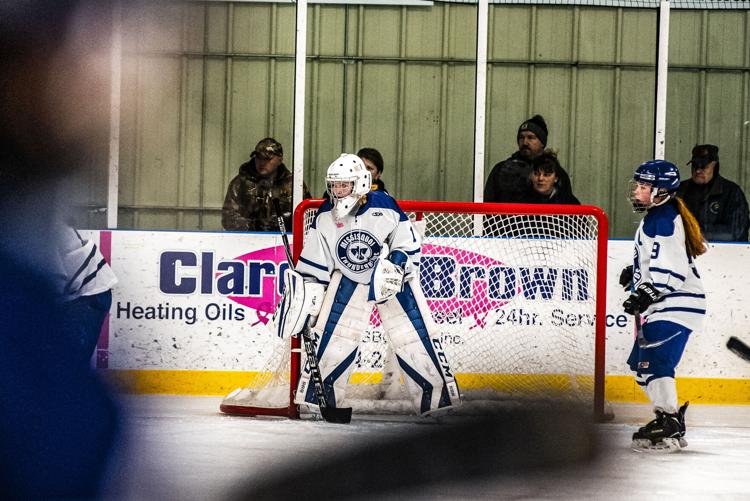 "Meghan recognized us as people and a team and not just someone she was going to blow out. She had a kind heart about it."
Connor and MVU standout Sarah Harvey were both Vermont Gatorade Players of the Year for softball in their graduation years.
"Meghan was Sarah's catcher when they played for the Vermont Rockets softball team in the summer, and even though they were from different schools, they had an unbreakable bond," said Conley.
"We played BFA in the DI softball championship, and Meghan didn't let the fact that she and Sarah played together all summer affect her. She's so professional."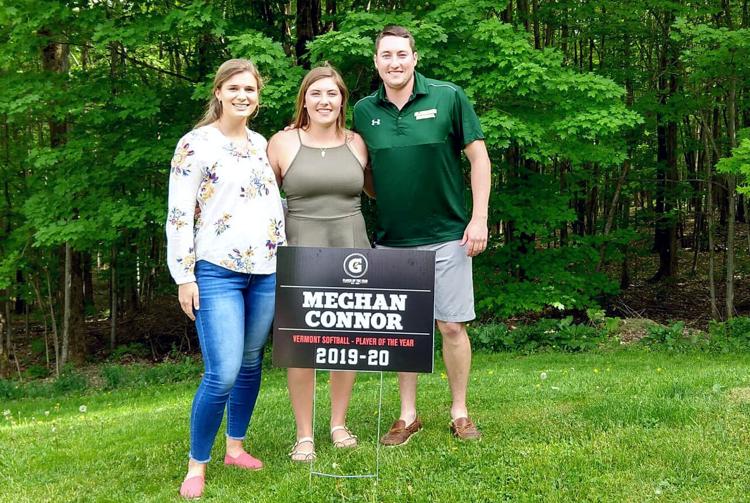 If you had to give a scouting report on Meghan, what would you say?
"Meghan's a strong tri-sport athlete, and she's always a threat because of her skill. She's a kind person and respectful and has some of the best sportsmanship I've ever seen," said Conley.
"She never gives up; she goes hard until she can't. We're losing that in athletes these days--she's got so much heart, and you can see that when she plays.
"MVU and BFA have been rivals since the schools began competing, and it's really good to see how that rivalry doesn't get in the way of sportsmanship for her."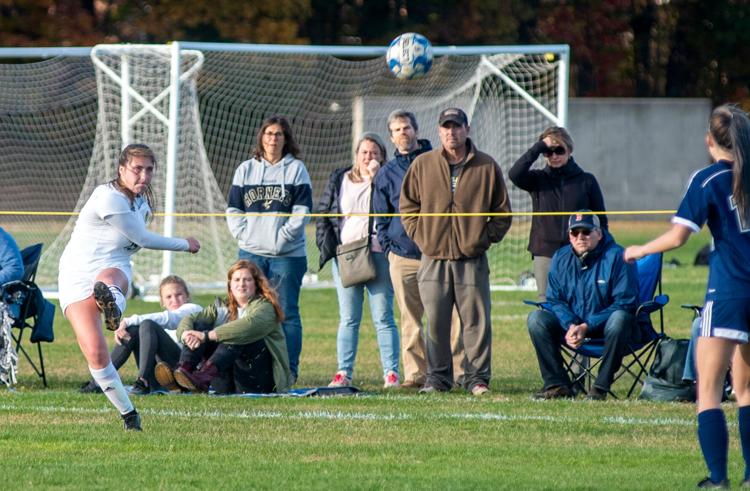 How did Meghan influence you as an athlete?
"She showed that sportsmanship matters at the end of the day. She showed us compassion, and she's very empathetic.
"Meghan made us better as a team; I learned how to stop goals better because her shots are hard to stop!" said Conley.
"She had so much heart, and everyone knew that. I want to be like that! I work hard, and she made me work harder. I knew I could be better than I was."
What qualities do you remember most about Meghan?
"Sportsmanship and hard work are two qualities that will always describe Meghan. I've never seen her not work hard, and I've never seen her not show good sportsmanship."
What did you love about in-county contests when you faced Meghan?
"We always knew we had to stop Meghan; she was a priority in all sports. We had to work to stop her from getting the ball in soccer because we knew she'd do amazing things with it," said Conley.
"In hockey, we had to stop her from coming down the ice. And in softball, we had to pitch to her carefully because she was a great hitter.
"She was a challenge we had to face every season and a good one at that!"
Someone's always watching!
"I think it's good for players to know others are watching them and recognizing their work. I've never really talked with Meghan, but I know she's a person of good character," said Conley.
"I hope when I graduate that someone will feel about me the way I do about her--that I gave them goals to achieve!"