ESSEX — The ladies from Ridgefield Ranch were back on the track at the Champlain Valley Expo on Friday and Saturday.
In Saturday's National Barrel Horse Association race, Paige Superneau set a course record, racing a 16.3 on her horse Rain.
Paige and Rain secured first place in both 1D Open and Youth Division with that race.
"Rain felt amazing before the run, and I had a lot of confidence going in. Once we smoked the first barrel, it was game on," said Paige.
"I just focused on hitting my marks at the other two barrels and running home. I knew it was going to be fast once we left the third barrel!"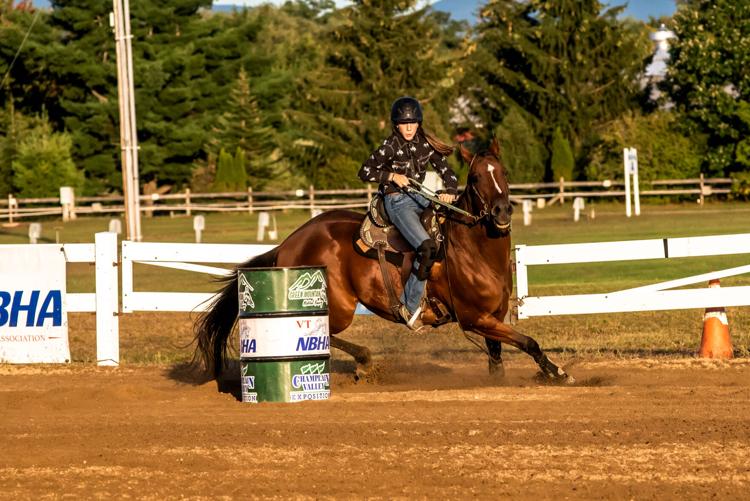 Cassidy and Honor earned first place in the 2D Youth and Open on Saturday.
Friday evening's jackpot win went to Cassidy on Famous Hank. The horse and rider duo raced a 16.746.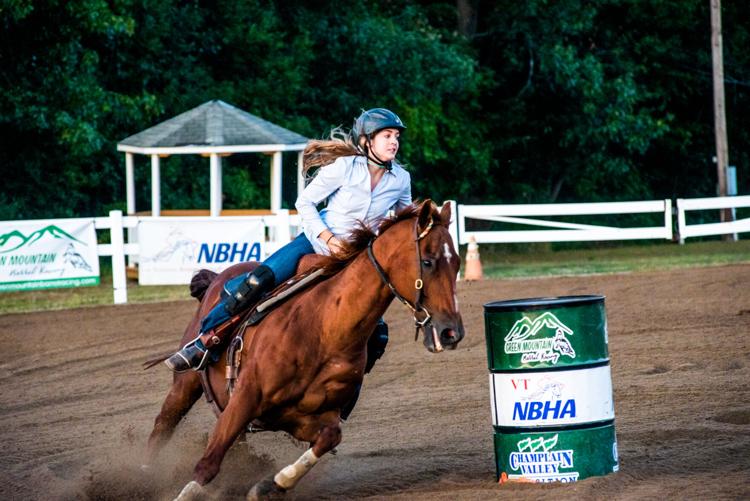 Paige and Rain raced a 16.8, securing the second-place spot behind Cassidy.
Longtime racer Dawn Superneau, mother of Cassidy and Paige, also raced in the evening's events.
"I was doing western pleasure and trail riding, and I decided to do something new," said Dawn, when asked how she got her start with the sport.
As the girls got older, the sport became a family affair.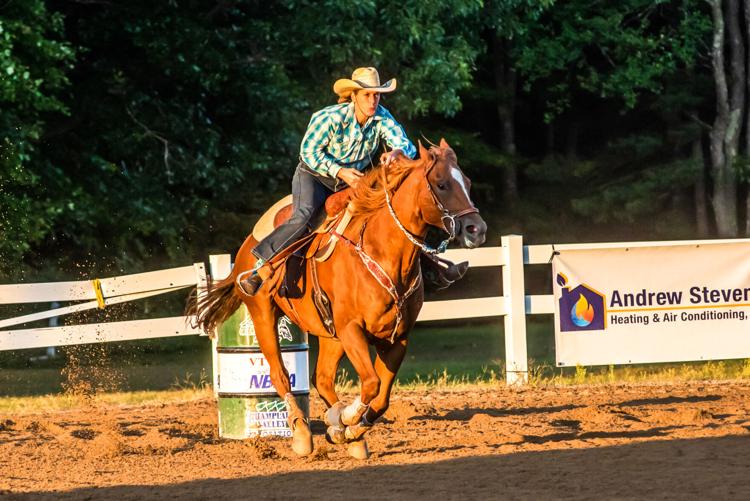 "My kids kept doing it, and I kept doing it; we all loved it, and it's worked out. It's my passion," said Dawn.
Ridgfield Ranch had a fourth rider in the event, Sophie Zemianek, known to many in the St. Albans community for her prowess on the ice with the Comets.
Zemianek was racing in her third barrel race, but it's not her first experience on horseback. Zemianek has been competing on horseback, English style, for years.
"It's so much fun to be able to learn every style of riding--how different cues work for different horses and how different horses work," said Zemianek.
"English riding is a lot more stressful. Here I can trust my horse a lot more, and I know she's going to give me her all and be under me the whole time!"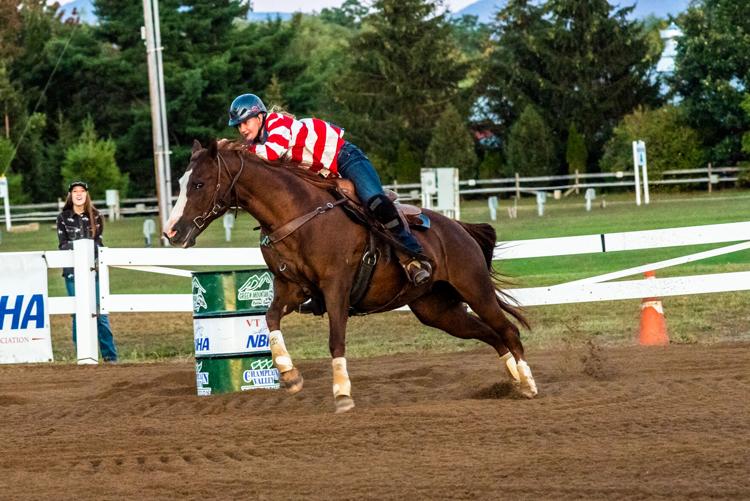 Zemianek got started with Ridgefield Ranch when she applied this spring for a summer job doing stable chores.
"This has been the best summer job I'll probably ever get!"
Dawn, who's been barrel racing for 17 years, enjoys seeing others embrace the sport.
"It's exciting to see young people take an interest in something they may not be used to," said Dawn.
"We love to teach the sport, and teaching it to someone else who's interested in it is fun for us."
The Ridgefield Ranch riders will compete in the state tournament in the coming weeks.
Paige currently sits in first place in the 1D standings. When asked what she'll do to prepare for states, Paige spoke wisely.
"I try to come and do what I've always done; it's been working out."