My husband Adam and I hiked Hopkins Mountain in late October to catch the last weekend of peak foliage in the Adirondacks. From the summit, we could see the Ausable Club's extensive lands hemmed in by the Colvin Range on one side and the Great Range on the other. 
The deep valley between the ranges holds the Upper and Lower Ausable Lakes and some of the most beautiful hiking in the area. 
Yadi joined us for this outing, and he thoroughly enjoyed himself. Our Labrador Yadi loves to get out on cooler days, and the Mossy Cascade Trail to the summit of Hopkins was right up his alley, with plenty of pools and waterfalls for wading. The stopping always adds time to the hike, but if you were with us, you'd hear me say, "Look how happy he is!"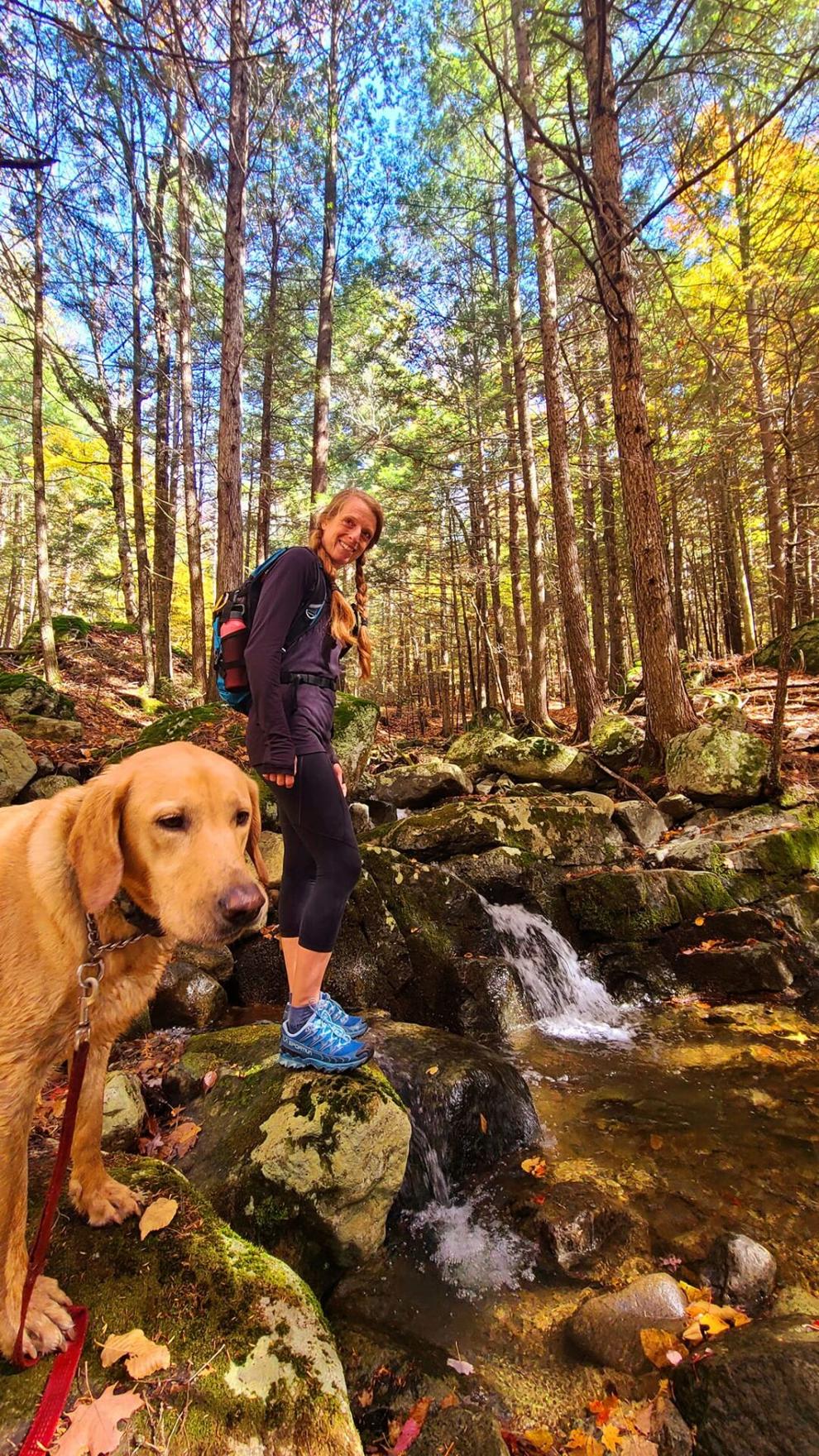 The winds of change were blowing. When we climbed the last pitch to the ledgy summit, the wind hit us with a biting edge, and I thought to myself, 'the seasons are changing.' We'd crossed the threshold, and from now on, we'd bring cold weather gear on every hike. The valleys might be warm, but it wouldn't be long and the mountains would be snowy. 
Adam and I took in the views after bundling up. Yadi let the wind blow his long, golden ears; he was happy and warm in his furry coat. He might not have to pack extra, but we knew we would.   
What five pieces of winter gear am I most grateful for in this season of gratitude? 
My down coat (Jack Wolfskin 700 down fill): I've had the same down coat for several seasons. It's patched and one pocket no longer zips, but it's warm and stuffs into tiny spaces. I've worn that coat on summits in New England and New York, on the shores of glacial lakes, beneath the towering Wind Rivers, on the summit of Mt. Timpanogos, and in the heart of the Tetons. 
Microspikes: The key to microspikes is knowing when to put them on. How many times have I delayed putting them on, only to realize how much easier it is to walk with them on my boots? I always say, 'put spikes on 10 minutes before you think you really need them.' 
My Gore-tex hardshell jacket (Outdoor Research Microgravity jacket): When I bought our hardshell jackets, I got bright blue and Adam bright Yellow. I bet you could see us from a jet plane, and that's on purpose. In cold, slippery weather, I take comfort that I'd be easy to spot in the snow if I fell. On a more positive note, that outer layer blocks the wind and keeps us dry, even in extreme conditions.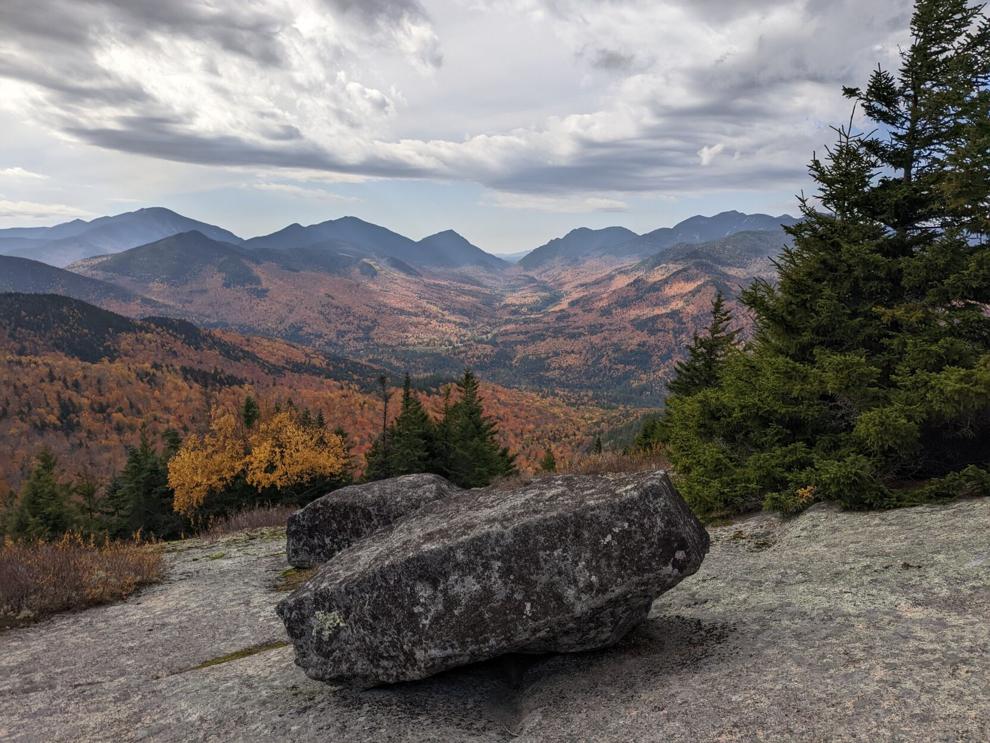 Hand warmers: I always have hand warmers in my pack when temperatures drop. I've been considering a rechargeable pair; I'd just have to remember to keep them charged!
Insulated hiking boots (Keen Durand Polar): Not everyone likes insulated hiking boots, but if I pair insulated boots with my Darn Tough socks, I won't have cold feet for as long as we're on the trail. They also have a notch cut to hold the spikes in place. 
There's a lot more to be grateful for than gear! Gear is great and makes every outing better, but the gifts of movement, companionship, and beautiful places far outweigh any mountain top. I'm most grateful for all the wonderful people I've shared trails with and all the beautiful places we've explored together. And I'm very grateful for the opportunity to share those places with you!