An ivy-wrapped fireplace was the first thing that caught my eye at the ruins near Low's Upper Dam. It rose out of an orderly ruin of stone walls and wildflowers, the dark hearth yawning cave-like in the brilliant sunshine.
Nature takes the stairs. Behind the massive fireplace, a stone staircase, rimmed with ivy, climbed to the top of a stone wall. Brilliant purple Columbine punctuated the green and gray.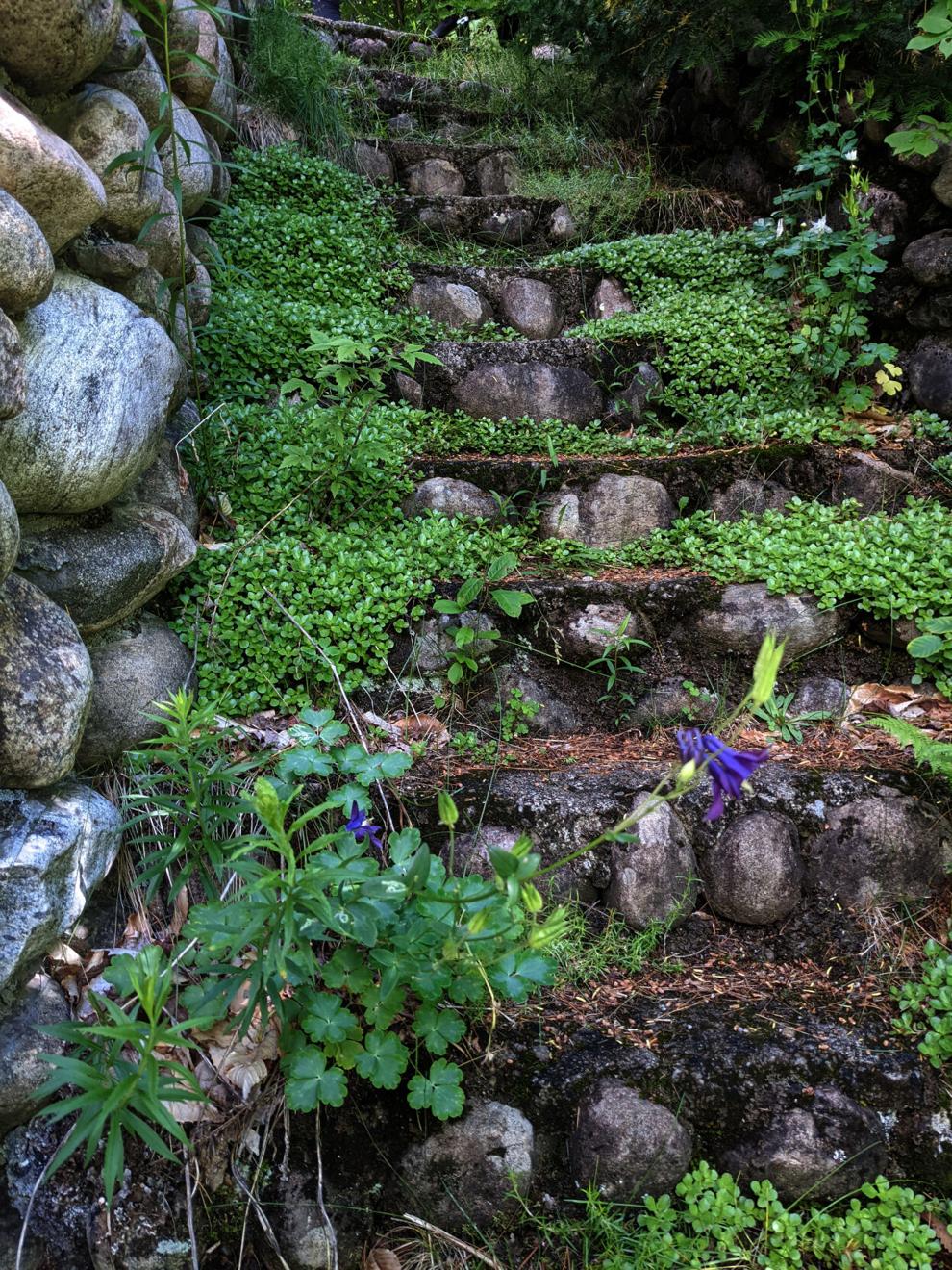 The building that stood on the spot was built at the turn of the century; the stonework remained, right down to the brick transitions in the floor.
Bring some bug spray. My daughter-in-law Amanda Laroche and I walked the well-maintained access road to Low's Upper Dam, dodging mosquitos and admiring the extensive wetland and lovely wildflowers.
Foxglove and daisies. Abbot Augustus Low built the dam in 1907 to produce electricity for his many enterprises; wildflowers blended with cultivated foxglove in the grass around the dam and along the banks of the brook.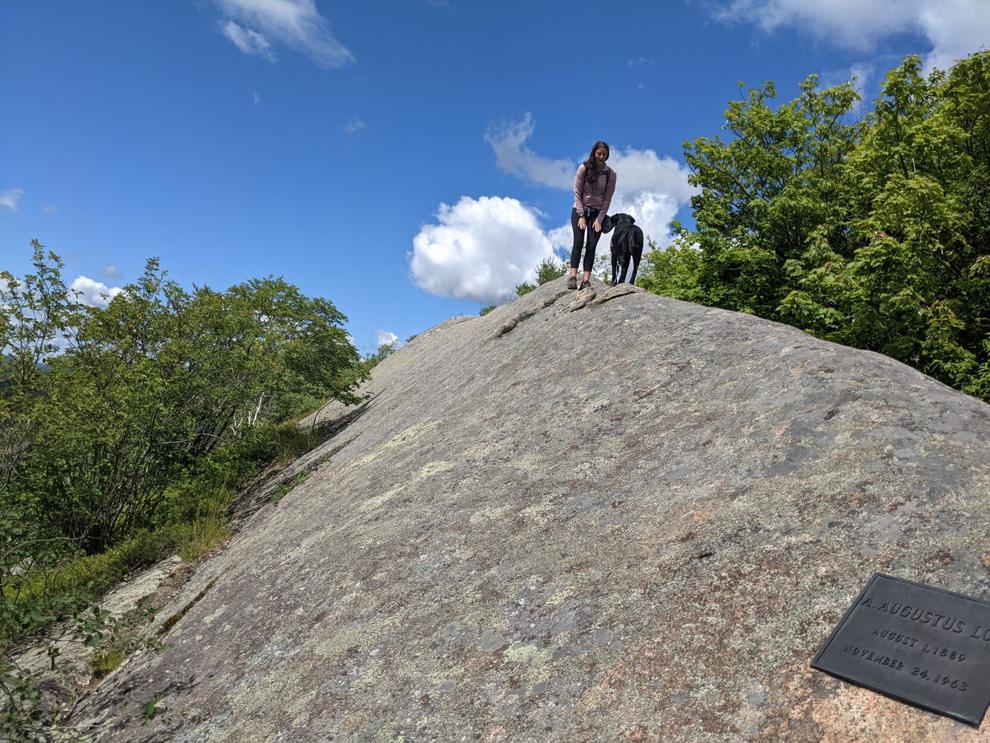 Big views for a small climb. After exploring the ruins, we hiked to Hitchin's Overlook, a spine of rock that provided breathtaking views of the Bog River Flow. We took in panorama of the High Peaks and a patchwork of hills, wetlands, and lakes, interrupted only by the serpentine curve of the river.
If you paddle...The area, while well suited to hiking and biking, is a paddler's paradise. Paddlers can easily access the one-mile hike to the overlook, putting in at Low's Lower Dam and paddling to a beach below Low's Upper Dam.
It's possible to spend several days paddling and camping in the surrounding area if you want to. More remnants of Low's industries can be seen along the paddling routes as you go.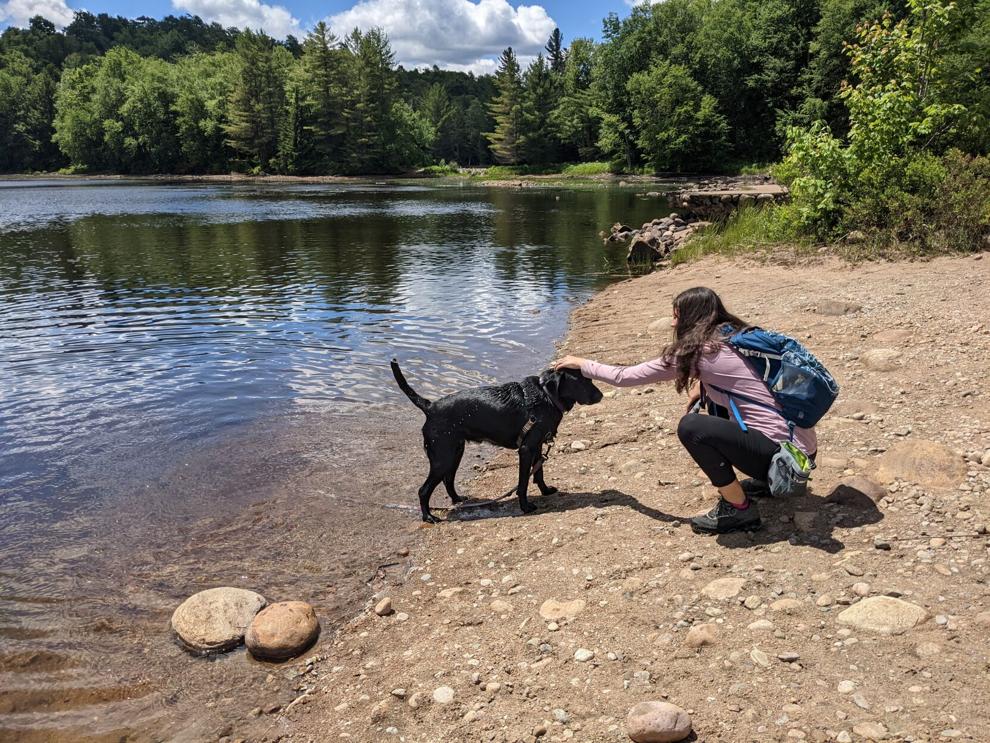 Marcy takes a dip! We ate lunch at the overlook before heading back down to the beach. Marcy enjoyed a refreshing swim, and we walked back to the car.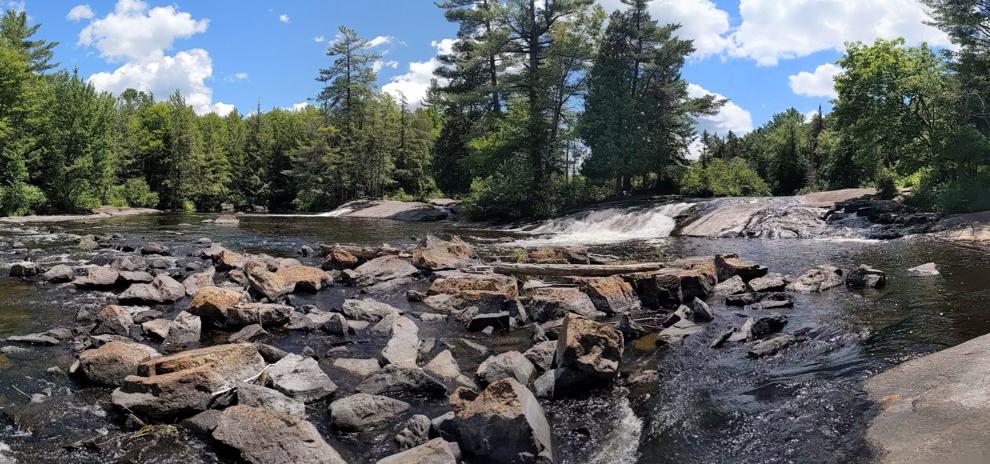 Bog River Falls--our last stop. I'm not usually one to turn down a swim. The temps were in the low 60s, and the water was pretty chilly and running fast. Amanda and I debated a swim but knew we'd have to leave Marcy in the car; the current was a bit too strong for a small to medium-sized lab.
Thank you, Trevor! I'd like to extend a thank you to Trevor Trombley at Choice Physical Therapy in St. Albans for suggesting this beautiful outing!