Some of you may remember the early January hike my friend Mary Pipes and I took up Cascade Mountain in New York and wound up in a literal windstorm of clouds and snow at the summit.
Redemption! I've hiked Cascade several times, so I knew it was well worth a second attempt. On Monday, Feb. 13, we made a return trip, and this time we hit the jackpot. Blue skies, no wind, enough snow for a hard packed base, and very few cars in the lot. Perfect.
Warm temps had melted the snow out of the trees, but the view through the leafless branches was breathtaking–the sky was flawlessly blue. The air was warm, and we were shedding layers like snakes shed skin as we started the steeper ascent.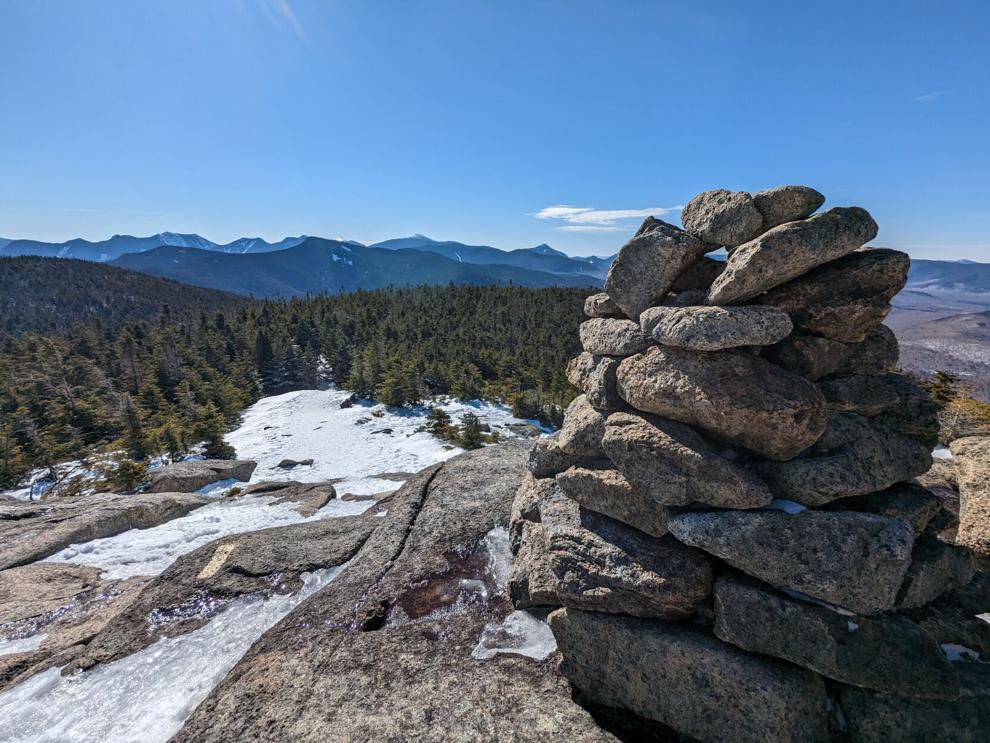 At the first lookout, we enjoyed the views of Algonquin, Marcy, and Colden, the taller 4,000-foot peaks nearby. At the summit, I was overjoyed to see Mary's surprise and happiness when she took in all we'd missed before.
From Cascade's summit the higher peaks of the Adirondacks are spread out like jewels in a crown; and on this day, those high peaks were literally glistening. The highest summits were frosted with ice and snow, and the lower peaks were showing off white washed landslides and ledges.
The marmot of the Northeast? After taking in the views, we headed back to our packs; I caught sight of a creature perched on a boulder, its brown fur sparkling in the sun. All I could think of was the fat, sun-seeking marmots we see when we hike out West. I always have my eye out for them and keep an ear out for their whistle.
In my experience, the American Marten is usually pretty shy. Mary, three women from Canada, and I watched as this one scurried through the undergrowth at the edge of the ledges. It was certainly more curious than any I'd glimpsed in the past, and I've got a feeling it's tasted at least one Kind bar in its lifetime. We didn't feed it, much to its displeasure, I'm sure.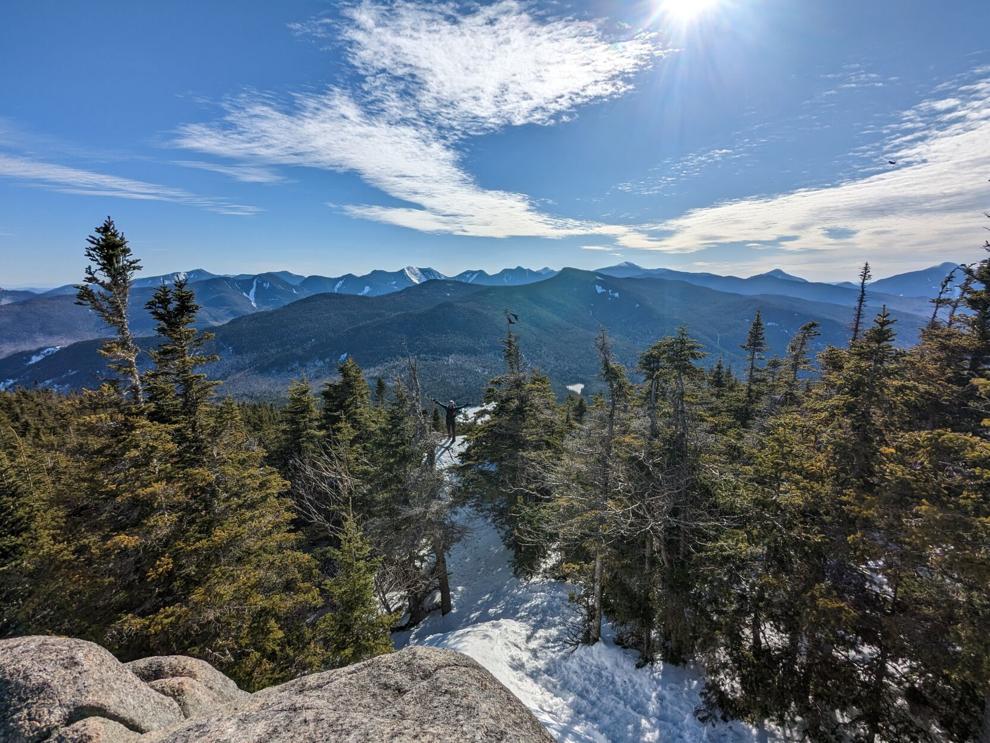 On to Porter: After Cascade, we took the .7 mile hike to the summit of Porter Mountain. From the lower summit, we could look back and see where we'd stood on Cascade. After enjoying some good conversation with two other hikers, we retraced our steps to the main trail. We stopped at two beautiful lookouts on the way back, scampering back and forth to take some great photos of each other. It's fun to hike at a pace that allows you to do neat stuff like that.
Clouds were overtaking the blue on the way down, creating a moody, majestic atmosphere. I'm not sure Tuesday's visitors enjoyed the same views we did, but I bet that marten was hoping someone still came and, perhaps, dropped a crumb or two.